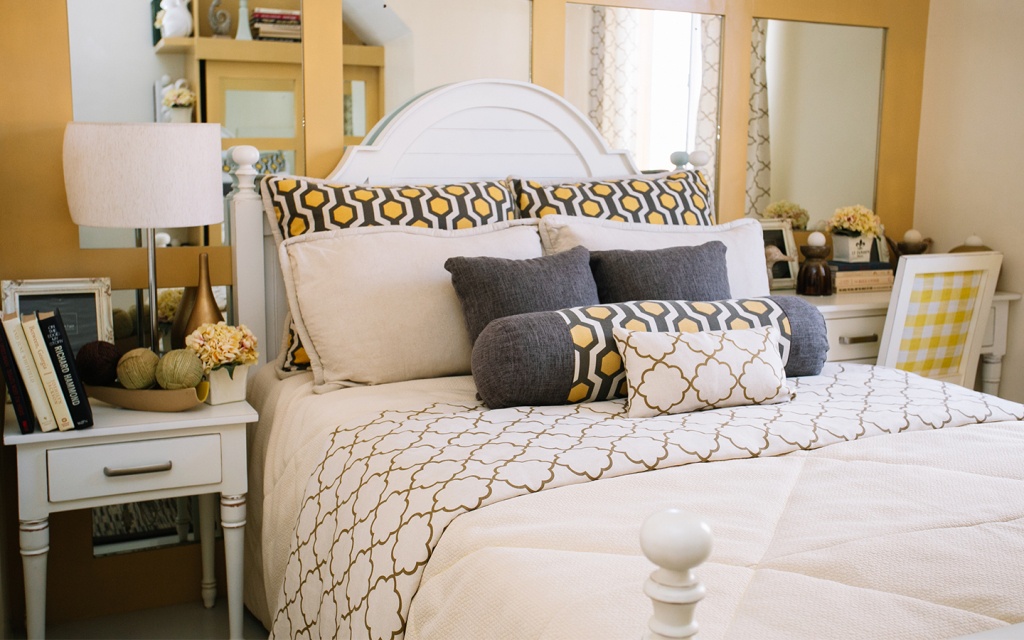 Home Tips | Every one of us has a favorite place to go, but nothing beats home. It is a place that brings us comfort and peace, where we feel good, do what we want, spend quality time with our family, and feel cozy and warm. Home is our personal sanctuary where we want to go after a long and tiring day of stress.
However, home gets messier sometimes or forever, especially if you have lots of stuff in your place piling up and do not even know where to start when it is time to clean up. It can be so annoying and exhausting when you feel like you spend most of your time cleaning and taking care of your house and the stuff you own rather than the time living and enjoying your home!
Yes, cleaning and organizing your things in your house is something we all have to do, but not all enjoy it.
So, if you are one of them, here are the five quick tips for organizing your things so it is easier for you to manage, functions better, and makes your life easier, which is something that you always look forward to after all the hard work! Moreover, maybe next time, it will be your favorite and exciting activity to spend your time on.
Perhaps, staying organized does not have to be complicated.
Tip # 1: Declutter Comes First! (Home Tips)
What is declutter or decluttering? It simply means taking everything out of the space, all your clutter, or everything unnecessary. It is a pre-organizing process that can make a huge difference when you are starting this project. Trust me, and you will have the most direct path to efficient organizing. Start with the bedrooms, kitchen, bathrooms, storage, or laundry room, living room, and garage, whatever you want. All you have to do is to get rid of the things you do not truly need or want anymore or anything considered trash that takes up most of your space. Alternatively, if you do not want to toss everything in the trash, you could donate some that you think are still useful or sell them if you want.
Just remember, focus first on clearing all the clutter, then organize what is left. It will surely save you more time, energy, space, and money when you start to organize. After all, it will be easier and faster for you to manage if there is only less stuff left that needs to be organized. Because if you do not do this, you will still end up organizing clutter, which still makes it more challenging to maintain and time-consuming to manage all your stuff than ever.
But hey, you do not need to do this all at the same time, especially when you have ample space to take care of and a moment to think and decide what things are worth keeping. The important is, efficiency is what we want here. So, the best thing that you could do is clear the clutter, room by room.
Tip # 2: Keep Your Things in their own Spot (Home Tips)
When you now start organizing everything you are keeping after decluttering, it is best to put all the same types of items in their own place. For example, I put all the herbs and spices together in one drawer or cabinet and arranged them alphabetically, by brand, or by cuisine. Whatever makes them more convenient and accessible to find, the same goes with household items. In this way, it will be more accessible to find things if you want or need to use them and more convenient to put them back after you use them.
This tip also works very well with everyday items, such as kitchenware, clothes, beddings, electronics, toys, tools and equipment, everyday makeup, and even in your food pantry. Everything you are keeping needs its own spot in your home in order to be organized very well and to help everything function better.
Tip # 3: Use Containers and Dividers (Home Tips)
When you have accumulated several supplies in your home, like office supplies, jewelry, kitchen utensils, and any accessories you have, and it was just all over your desk or piled and mixed up in your cabinets or drawers. It is time for you to tidy up your things. It is helpful to use containers and or dividers when you organize large spaces like drawers, closets, shelves, cupboards, etc., to define a space and have a clear spot for each item.
For example, store all your office supplies, especially those small desk items, in your drawer, separate them into categories, and place items together with drawer dividers to help keep everything well organized and functional at the same time. Other stuff would also be good to put in baskets or mason jars if you want them to put on your desk.
Tip # 4: Make Labels!
You know when it is truly organized when you put labels on your things, such as containers, bins, cabinets, shelves, and drawers. Plus, it has a long-term job and is sustainable in an organization.
There are several benefits that can help you when you put labels on your items. First, it will make it easy to find what you are looking for, especially in a closet or pantry. It makes it easy to arrange your stuff if you want maximum efficiency. Labels will serve as a reminder to you and the other members of the household to know where to put things away after use. Lastly, if you want to be extra, you can actually make it as decor for your items, which can add style to your space.
Not only that, but it can also save you more time, increase your productivity, eliminate stress, prevent clutter from building up, and create clarity to your space.
Tip # 5: Maintain
When you are now done organizing your things, you do not need to do the same process all over again. It is all about maintaining the organizational systems you have set up for your home. It will just take a few minutes every week or so to do some quick cleaning and organizing just to put things in order.
Written by: Dorothy Kate Jimenez