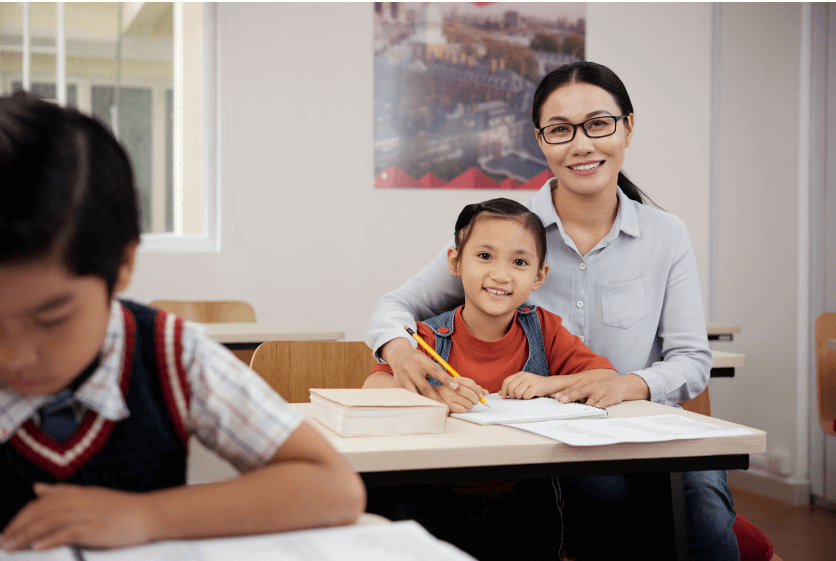 Introduction
Filipino teachers play a crucial role in shaping the future of the nation. Their dedication, passion, and commitment to education are instrumental in empowering the youth and building a solid foundation for national development. This article will delve into Filipino teachers' important role and impact on the country's own growth and progress. From celebrating National Teacher's Day to understanding the International Labour Organization's perspective on teacher empowerment, we will explore how the teaching profession in the Philippines contributes to a brighter future.
Celebrating National Teacher's Day
Every year, on October 5th, the Philippines celebrates National Teacher's Day. This special occasion is a tribute to teachers' invaluable contributions to the nation's development. It is a time to recognize their hard work, dedication, and unwavering commitment to shaping the young minds of future generations. National Teacher's Day allows society to express gratitude and appreciation for the tireless efforts of Filipino teachers.
The International Labour Organization (ILO) recognizes the importance of empowering teachers. According to the ILO, teacher empowerment is crucial for creating sustainable and inclusive education systems. Empowered teachers choose to be equipped with the knowledge, skills, and autonomy to provide quality education that meets the needs of students and promotes lifelong learning. The ILO emphasizes investing in teacher training, professional development, and supportive working environments to empower teachers.
The Impact of Filipino Teachers on National Development
The teaching profession in the Philippines plays a crucial role in achieving the Sustainable Development Goals (SDGs) set by the United Nations. Filipino teachers contribute to SDG 4, which aims to ensure inclusive and equitable quality education and promote lifelong learning opportunities for all. They play a vital role in providing access to education, improving learning outcomes, and fostering a culture of lifelong learning.
Furthermore, Filipino teachers contribute to the development of the education system itself. Educators ensure that every student can receive a well-rounded education and that educational standards are met by actively formulating national curricula. Their expertise and insights help shape the direction of the country's education system, making it more responsive to the needs of the students and the changing global landscape.
Empowered teachers are more likely to create supportive and inclusive learning environments, cater to the diverse needs of students, and promote higher education and lifelong learning. By investing in teacher empowerment, the Philippines can make significant progress toward achieving the SDGs and building a sustainable and empowered nation.
The Role of the DepEd in Empowering Teachers
The DepEd, as the primary governing body responsible for education in the Philippines, is crucial in empowering teachers. Recognizing that teachers are the backbone of the education system, the DepEd has taken steps and key points to provide them with the necessary support and resources to excel in their profession.
One of the DepEd's initiatives is the annual "Brigada Eskuwela" program. This program, which translates to "School Brigade," brings teachers, parents, students, and community members together to prepare schools for the upcoming academic year. It aims to create a clean, safe, and conducive learning environment for students.
The program involves various activities such as repairing classrooms, painting walls, cleaning surroundings, and organizing educational materials. Through "Brigada Eskuwela," the DepEd fosters community and collaboration among stakeholders while empowering teachers to take ownership of their school's development.
At the opening of classes back in August, school principals were tasked to espouse and implement the theme "Bayanihan Para sa Matatag na Paaralan" prior to students coming into their classes. "We appeal to the bayanihan spirit of every Filipino na tumulong sa paghahanda ng ating mga paaralan" Vice President DepEd Director General Sara Duterte said.
This theme is an important component in strengthening the self-efficacy of children and every student, upgrading their skill set, and making each child an essential member of our society and the world.
The Impact of Brigada Eskuwela on the Education System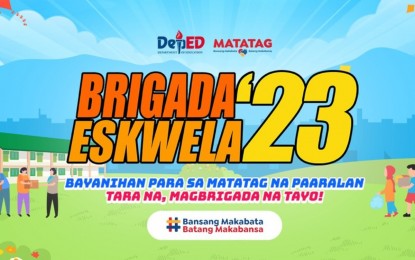 "Brigada Eskuwela" has significantly impacted the Philippine education system. The program promotes a sense of shared responsibility and ownership by involving all stakeholders in improving and maintaining school facilities.
This collaborative approach enhances the physical infrastructure of schools and fosters a positive learning environment. Students feel a sense of pride and belonging when they see their school cared for by their teachers and community members.
Moreover, the program cultivates a spirit of volunteerism and civic engagement among teachers. It encourages them to go beyond their teaching responsibilities and actively contribute to improving their school and community. Through "Brigada Eskuwela," teachers are empowered to take on leadership roles and become agents of positive change in their educational institutions.
The Challenges Faced by Filipino Teachers
While Filipino teachers play a crucial role in shaping an empowered nation, they also face numerous challenges in their employment. One of the significant challenges is the need for more resources and support from the government. Many teachers struggle with outdated textbooks and curriculum, limited access to technology, and inadequate classroom materials. These constraints hinder their ability to provide quality education and impede their professional growth. Additionally, Filipino teachers often face heavy workloads and long working hours. Giving individual attention to students is also challenging because teachers handle large class sizes.
This situation affects the overall learning experience and limits the teachers' capacity to tailor their teaching methods to meet the diverse needs of their students. Furthermore, the teaching profession in the Philippines needs to be more valued and paid. Many teachers face financial difficulties and work multiple jobs to make ends meet. This situation leads to burnout and affects their motivation and ability to provide quality education.
Initiatives to Empower Filipino Teachers to Achieve Success
In collaboration with international organizations such as the International Labour Organization (ILO), the DepEd has developed programs to improve teaching skills, enhance teacher autonomy, and provide professional development opportunities.
Moreover, the DepEd has been working on revising and updating the national curricula to align with international standards and promote critical thinking and problem-solving skills among students. This shift in teaching methods empowers teachers to adopt innovative approaches in the classroom and fosters a more learner-centered educational system.
Additionally, the DepEd is collaborating with local and international organizations to provide teacher training and capacity-building programs. These programs focus on enhancing teaching skills, incorporating technology into education, and promoting inclusive and equitable learning environments. These initiatives aim to teach and empower teachers to deliver quality education and contribute to the nation's development by equipping teachers with the necessary tools and knowledge.
Conclusion
Filipino teachers are the backbone of an empowered nation. Their dedication, passion, and commitment to education and innovation are instrumental in shaping the future of the Philippines. From celebrating National Teacher's Day to recognizing the importance of teacher empowerment, it is evident that Filipino teachers play a crucial role in national development. As a society, supporting and empowering our teachers is essential, as they are the key to building a brighter future for the nation and the world.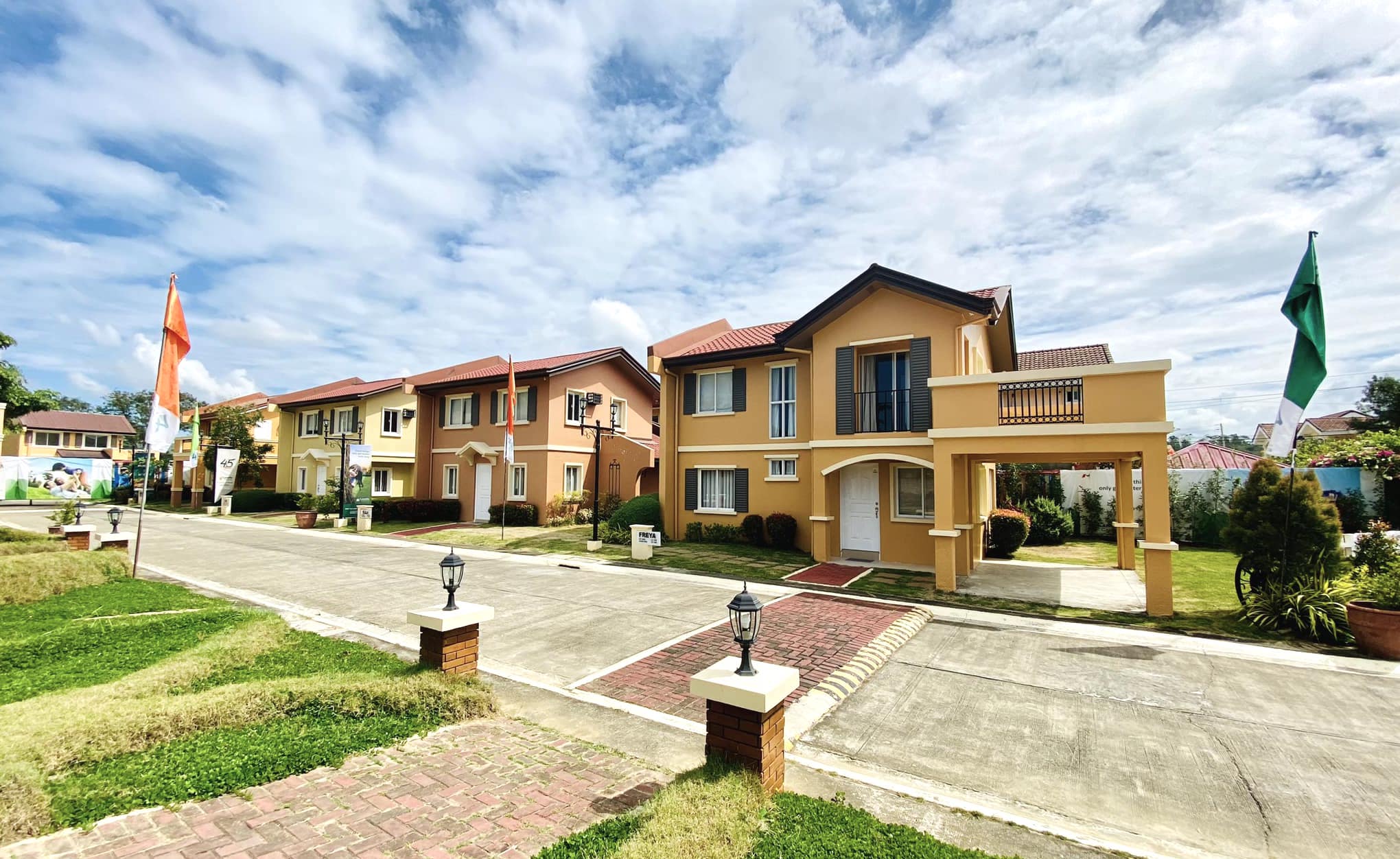 Check out our House and Lot for Sale Properties
Discover our house and lot for sale properties in the Philippines