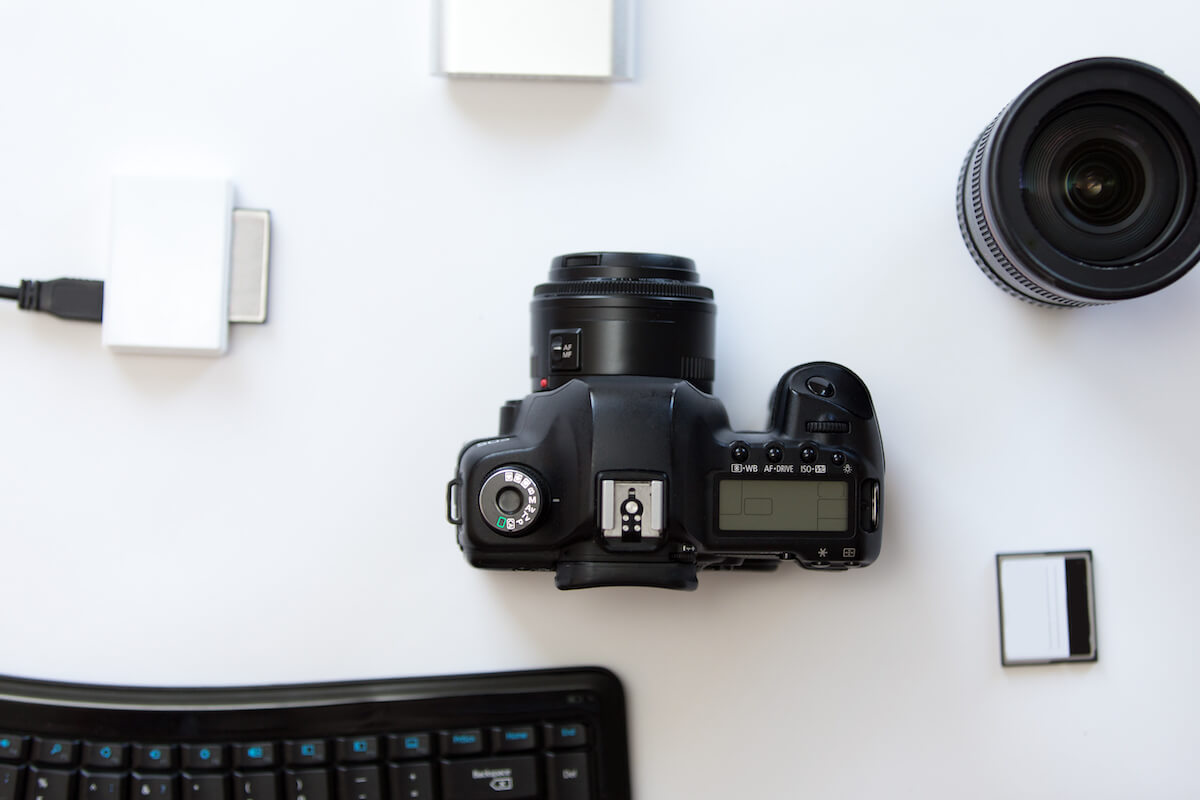 At first glance, photography — whether its wildlife photography, glamour photography, still life photography, night photography, street photography, or documentary photography — can be complex, yet it is the link to experiences one would want to keep close–snippets of times past that bring old feelings back to the surface.
To some, photography is an art form: a collection of objects, deliberately framed and set, and are meant to tell a story.
From professional portraits to casual and candid photos, photography has captured the fascination of people all over the globe.
How to get started
Learning photography for fun or as a paid skill set has become the norm, with quick guides and detailed lessons available both through online courses and in the academe.
From using reflectors and adjusting the brightness levels of lights to using appropriate lenses and fiddling with a camera's settings, one can be immediately intimidated by the amount of preparation professional photographers do, as seen on social media. But all you have to do is be patient. Learning the skills and technicalities will come in time.
Despite this, you will need the essential equipment to get started. From the leading equipment to complementary components, here is a list of the basics you will need to begin:
Storage
Memory cards are one of the most important parts of photography you should invest in. Having ample memory means taking as many photos as needed without deleting failed shots every few minutes. Additionally, you can use these photos to study which settings you want to use for a particular instance.
Equipping your camera with a 64 GB or 128 GB memory card is an excellent choice for starting photographers. With memory cards priced affordably, investing in a premium will fetch you a good-sized card from a reputable brand. Either size will be enough for an afternoon or a weekend of photography with enough space for some videos.
After a photography weekend, you would want to dump all your photos in another storage unit. Uploading all your pictures on your computer will unnecessarily eat away at your storage. So what should you do?
Take a hint from the experts and get yourself an external hard drive. The storage can keep your computer free of additional baggage while keeping your files cheaply and safely compared to online storage platforms. An external hard drive can also be a stand-in for your digital photo album, where you can check out old pictures and videos to study your technique or revisit old memories.
A 1 TB external hard drive will cost much more, yet it can be used for a lengthy time, given proper handling, use, and care. With high-definition photos and 4K videos being the trend, a good amount of storage space is a must, especially for shutterbugs, both amateurs and professionals.
Film
Contrary to popular belief, film photography is not just for older people who refuse to get on with the times, hipsters, and art majors.
Those with preferences for film photography often claim that using analog devices provides freedom from the often distracting presence of smartphones, allowing one to become more present in the moment. Others say that not knowing what your pictures will look like adds a sense of thrill and intrigue to photography, while some believe the unique look inherent in film photographs is the main draw to using the medium.
A single roll of 35 mm film can cost between PHP 800.00 and PHP 1,800.00, while polaroids for instant cameras are around PHP 400.00 to PHP 800.00 per pack. With a limited number of shots per spool or pack, users often carry spares just in case many memories will be made in a day. While reloading a film can be a chore, they are easy to store and carry.
Taking photos using 35mm cameras has emerged as a photography niche since the 2010s. Brought about by the resurgence of vintage, millennials and Gen Zs are steadily gaining interest in film photography, incorporating it into their daily lives from home decorations to commercial use such as those in album covers.
Tripods
Just like everything in life, your camera needs stability, too in order to get the best image quality.
Getting a stable tripod is important. Its use is more expansive than you wanting to be in the frame for group photos.
You might think your arm strength is enough, but sometimes, even as a photographer, you have to be able to hold the same pose for a long time. Capturing good photos with more prolonged light exposure or taking photos at a certain angle will eventually require some assistance. A little help can go a long way.
As the photographer's stable friend, tripods provide multiple options for angles, orientations, and levels while also giving you time to perfect your shot. Stabilizers and gimbals, on the other hand, are used by videographers to produce smooth movements minus the shakiness. The only difference is that the former relies on gravity, while the latter depends on motors to provide smooth camera footage during movement.
Basic tripods from a reputable brand usually cost around PHP 800.00, while those with higher price points or made from premium materials can go as high as PHP 8,000.00. Photography learners only really need to be wary of the snug fit of the camera, the materials used, and, of course, the tripod's usability.
Lighting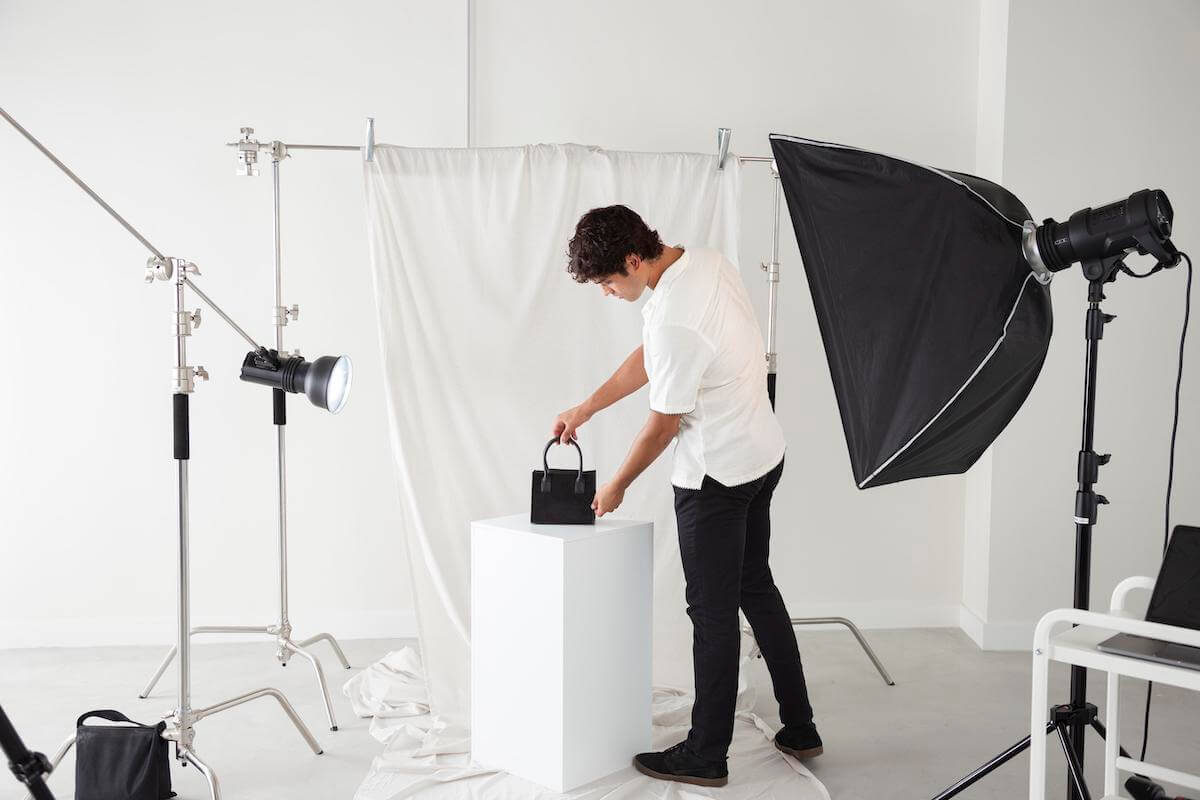 Imagine planning the perfect image while on a photoshoot. You are on location, props are placed, and the subject is posed and ready. After clicking on the camera, you look at your screen only to find that your subject and the entire setup appeared both dark and light but in the wrong places.
While you can always lengthen the exposure time or fix things in post-processing, preparing for natural and artificial light can save you a lot of time. A resourceful photographer uses screen lights, a phone, and regular flashlights to light a particularly dim setup. Photography lights are also widely available in the market.
Reflectors, LED light panels, and Speedlite flash units are used differently. But ultimately, lighting at the right angle and intensity can bring textures and details that help create good photos.
Starting photographers start with a couple of LED light panels for practicing a wide range of subjects, from still photography to taking portraits. Units from reputable brands can cost around PHP 700.00 up to PHP 40,000.00 depending on the size and features, such as RGB modes and remote control via mobile phone, or additional accessories such as softboxes and stands.
If you are a little tight on your lighting budget, you can be resourceful and use flashlights or screen lights for your shoots. Light painting is a handy skill to learn and can ultimately get you out of tight spots, such as when multiple angles in a spanning image are lit unevenly.
Batteries
After covering equipment for storage and improving your setup, you also have to invest in the device's battery life. Most modern digital cameras operate on rechargeable batteries, while others run on special non-rechargeable cell and cylinder batteries. Bringing an extra pair of batteries, a charger, or adding a battery pack to your kit can ensure you have enough power throughout your shoot with minimal interruptions.
Personal Computer
Computers, whether a desktop or a laptop, serve multiple purposes beyond just viewing photos and printing them. They can also be used for storage, image file access, and post-processing.
Post-processing is all about enhancing your photos to reflect your desired outcome. In simpler terms, it means to clean your photos to be ready for presentation. Any computer running on 8 GB RAM can handle basic to medium-level editing software. Depending on your computer's specifications modifications, desktops and laptops can run simultaneous professional-level programs smoothly.
Camera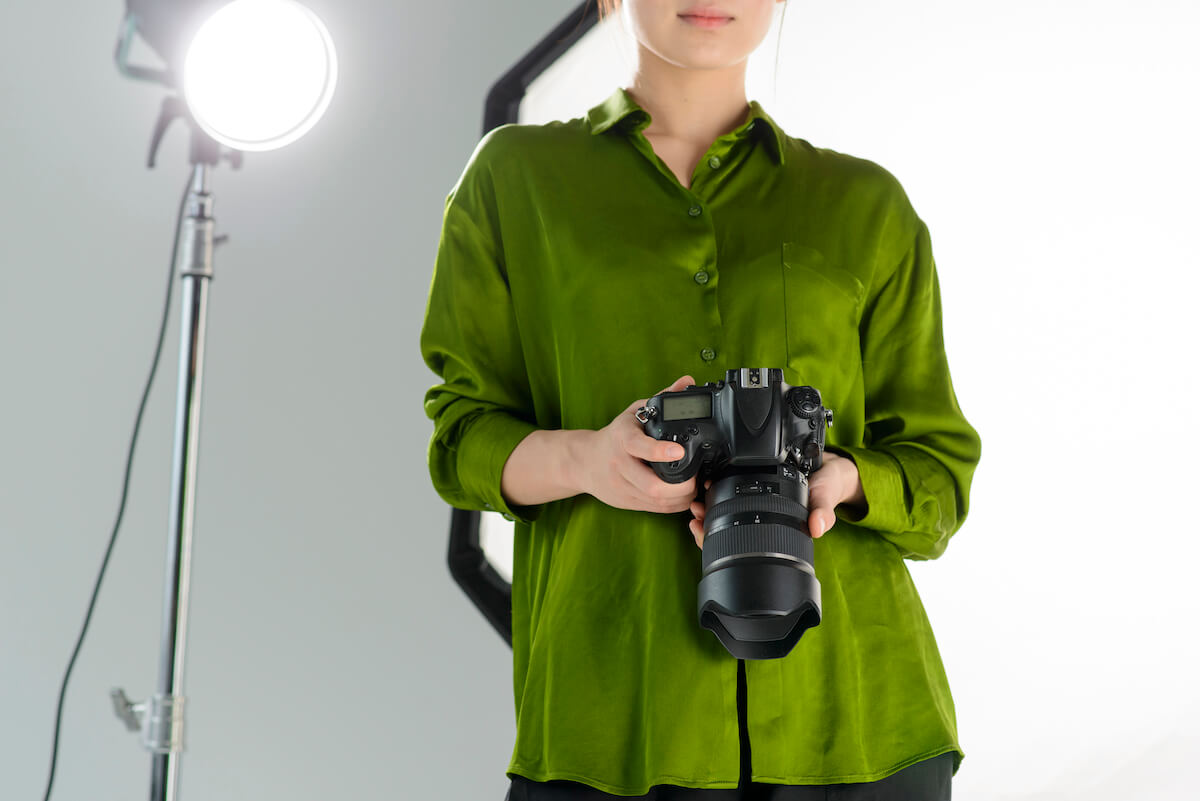 What would a photographer be without a camera? Whether you are learning to master classic or mobile photography, owning or at least using a camera is a must. Technically, there are 13 types to choose from, such as the point-and-shoot cameras, the more advanced digital single-lens reflex (SLR), mirrorless cameras, and even ones for specific use, such as smartphones and drones.
Learning with a point-and-shoot is as easy as saying the name. They do the heavy lifting of automatically adjusting settings, giving you a well-exposed image whenever you have to point at your subject and shoot. This allows you to get used to creating compositions without the burden of more advanced practices, such as adjusting the aperture or shutter speeds.
Alternatively, you can begin your learning with a bridge camera. This type of camera usually serves as the middle level between a point-and-shoot and an interchangeable lens camera. It allows for limited manual setting control, a viewfinder, and a large zoom range. One can practice playing and learning with different camera modes like aperture and shutter speed levels to know the relationships between light, the speed of the subject, and depth of field.
With all that said, those looking for a challenge can always learn the ropes with an interchangeable lens camera or those ranging from medium format to mirrorless cameras. These give photographers almost complete control of various modes, including aperture and shutter speed settings, allowing interchangeable lenses for specific uses, and some even have added features like Wi-Fi connectivity. With the magic of interchangeable lens cameras, photographers can create bokeh and light paintings with only a few presses of a button and a few minutes.
Digital Photography
Choosing the perfect type and model of camera, lights, or even memory cards can be difficult. After all, if you're going to invest in anything, it does not have to be expensive, but you have to be able to see its quality. Nothing that a few hours of searching can cure. Thankfully, AllDigital has got you covered!
With an optimized search system, a wide selection of gadgets and accessories to choose from, and detailed item specifications, you can assemble your perfect beginner's kit in no time!
Social media has made it seem like photography needs to be complicated to produce beautiful results. But, as mentioned earlier, all any aspiring photographer needs is a camera and lots of patience. The perseverance to create great photos is critical to understanding the art form's fundamental principles and developing your style.
An age-old tip: practice on any subject that piques your interest, no matter how mundane. It may not mean anything to everyone, but people will always be ready to appreciate your art. After all, beauty is in the viewfinder of the beholder.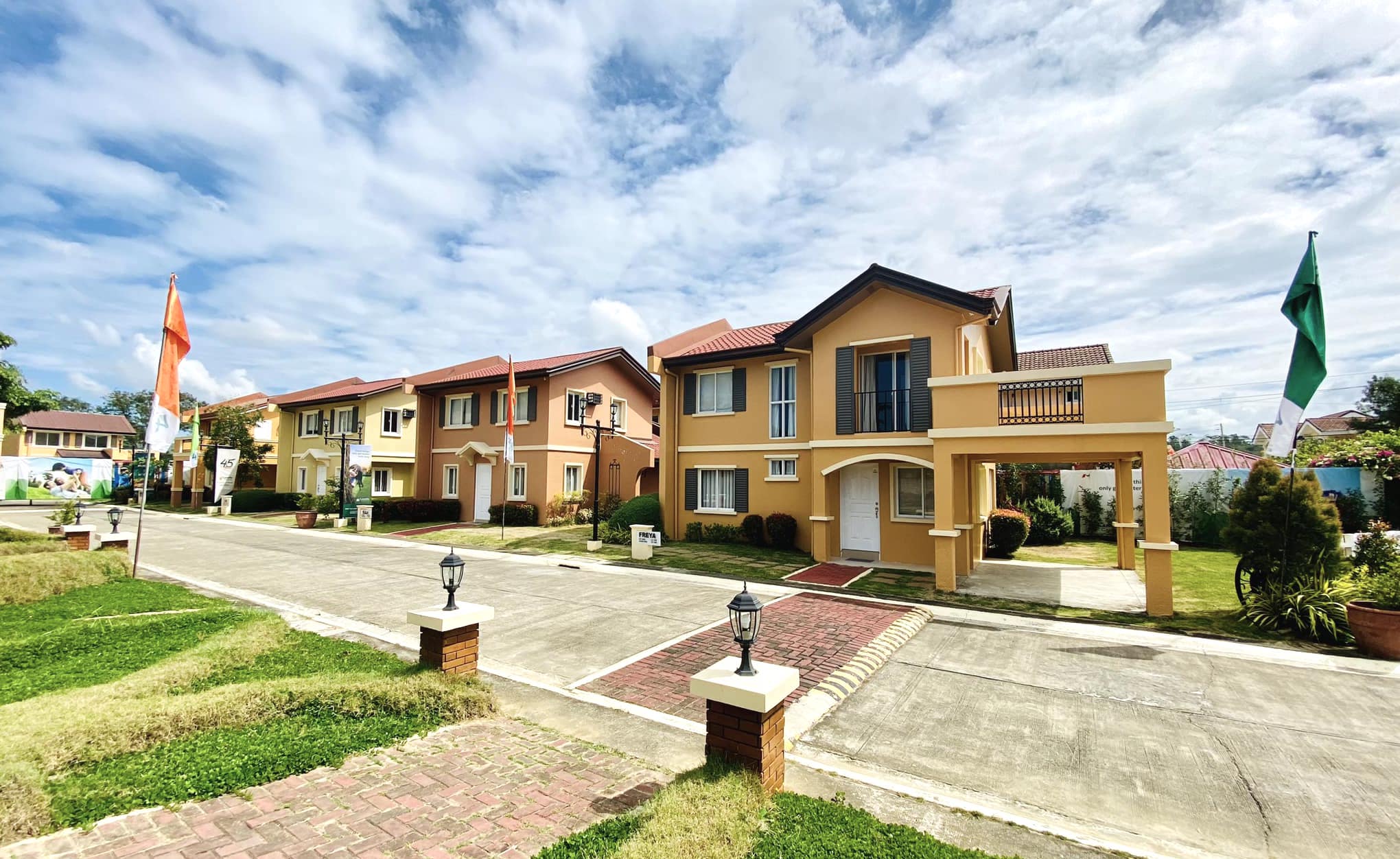 Check out our House and Lot for Sale Properties
Discover our house and lot for sale properties in the Philippines