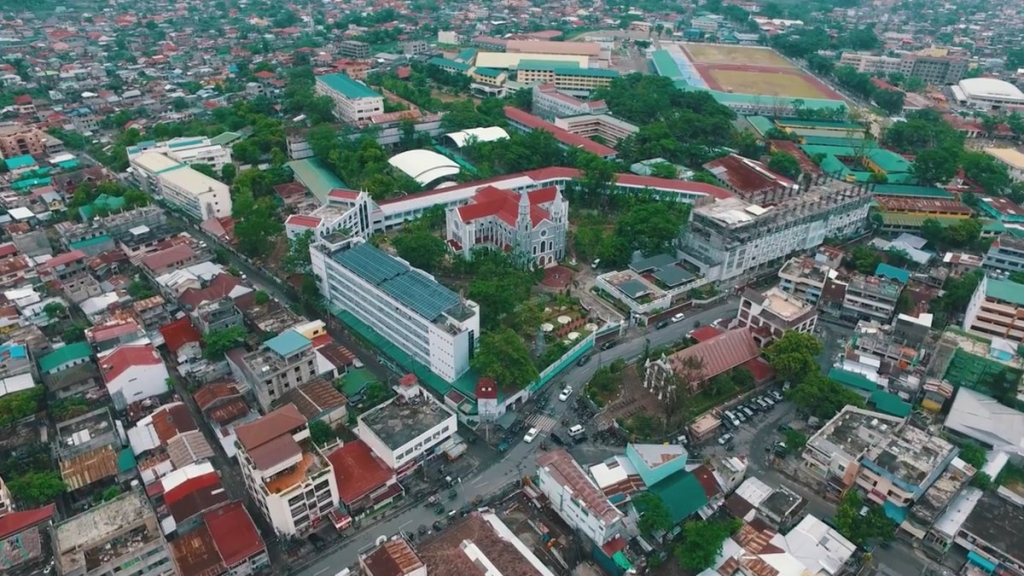 Looking for a new place to explore up north this summer? Why not discover the hidden charms of Tuguegarao City, dubbed as the "Gateway to the Ilocandia and the Cordilleras?" The capital city of Cagayan offers a lot of exciting places to see and dishes to try. It is a budding tourism hotspot in Northern Luzon with a plethora of natural caves, old churches, museums, and delicacies.
Whether you're up for a heritage tour, a thrilling adventure, or a delightful food trip, Tuguegarao has something in stored for every kind of traveller. In the list below, find four of the best reasons why the "Premier Smart Ibanag City" is the best place to go this summer.

Explore the Caves of Callao and Sierra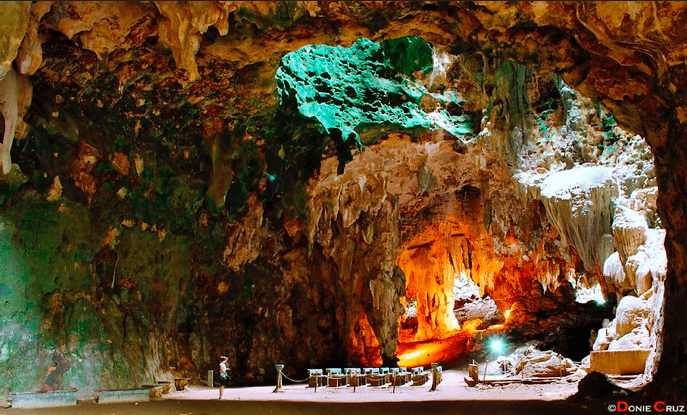 Callao Cave stands as the most iconic tourist landmark of Cagayan. It's one of the 300 caves found in Penablanca Protected Landscape and Seascape. Seven chambers compose Callao cave. And its main highlight is a beautifully illuminated chapel.
Callao is generally easy to navigate, but if you're looking for a more challenging one, head on to Sierra Caves. Less explored by visitors, you can see live rock formations accessible in varying wide and narrow openings. Prepare for an adventure as you will need to crawl and get dirty with mud here.
Cross the Buntun Bridge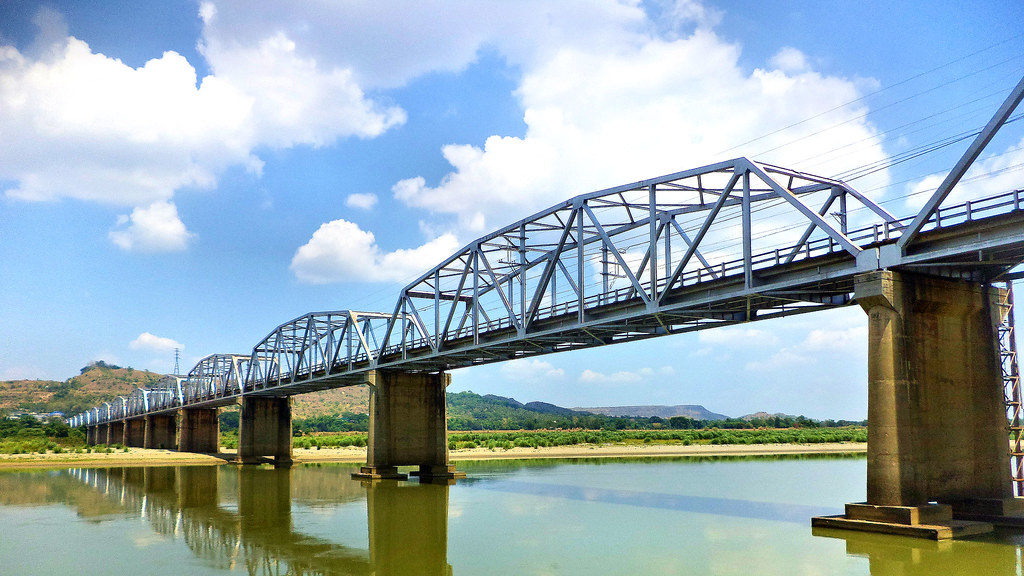 Experience our very own Golden Gate of San Francisco by crossing the Buntun Bridge in Tuguegarao. One of the longest bridges in the Philippines, it extends up to 1.37 km spanning the Cagayan River.
Visit the Tuguegarao Cathedral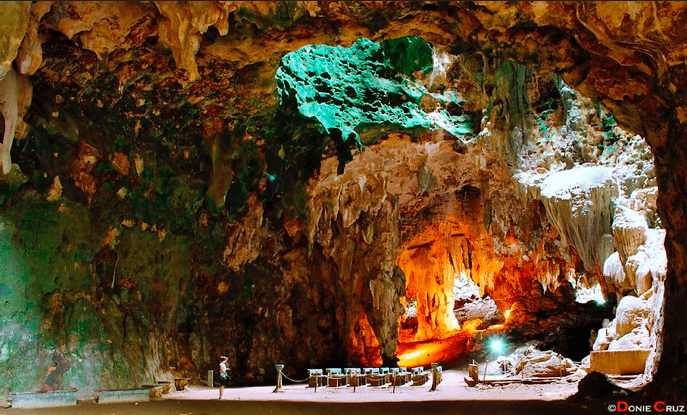 One of the oldest churches in the Philippines, the Tuguegarao Cathedral, also known as St. Peter Metropolitan Cathedral, features an 18th century baroque style structure. It is one of the biggest Spanish-built church in the region and is featured at the Basilica in Rome. Red bricks make up the façade and has a five-storey bell tower.

Enjoy the Local Food and Delicacies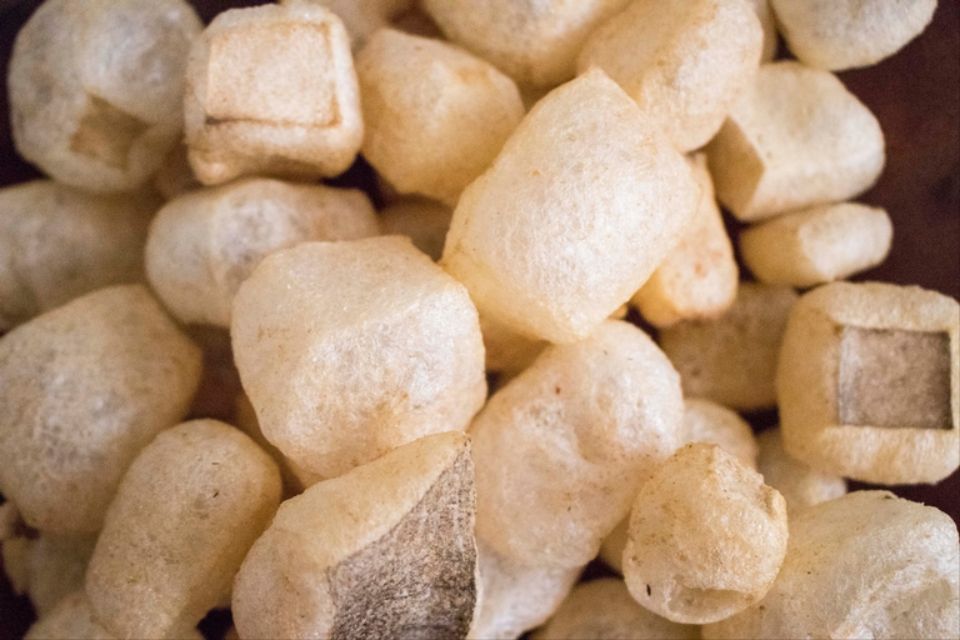 When in Tuguegarao, eat like the locals. A very popular dish in Tuguegarao is the Pancit Batil Patong or noodles with carabao beef, egg, bean sprouts, pork liver, onions, chicharron poured with a special sauce on top. Locals add egg as the final topping. Finding this dish won't be difficult as many eateries around town offer this specialty. Another signature food of the city are the different carabao-made products like chicharabao, which is like chicharron but made with carabao skin, and desserts like pastillas made from carabao's milk.
These are just some of the many things you can do in Tuguegarao this summer. Cagayan's capital city is a bustling hub of tourism and other economic activities in Northern Luzon. Discover below why it has become a favorite destination for investments.
Choosing Tuguegarao as Your Next Place of Investment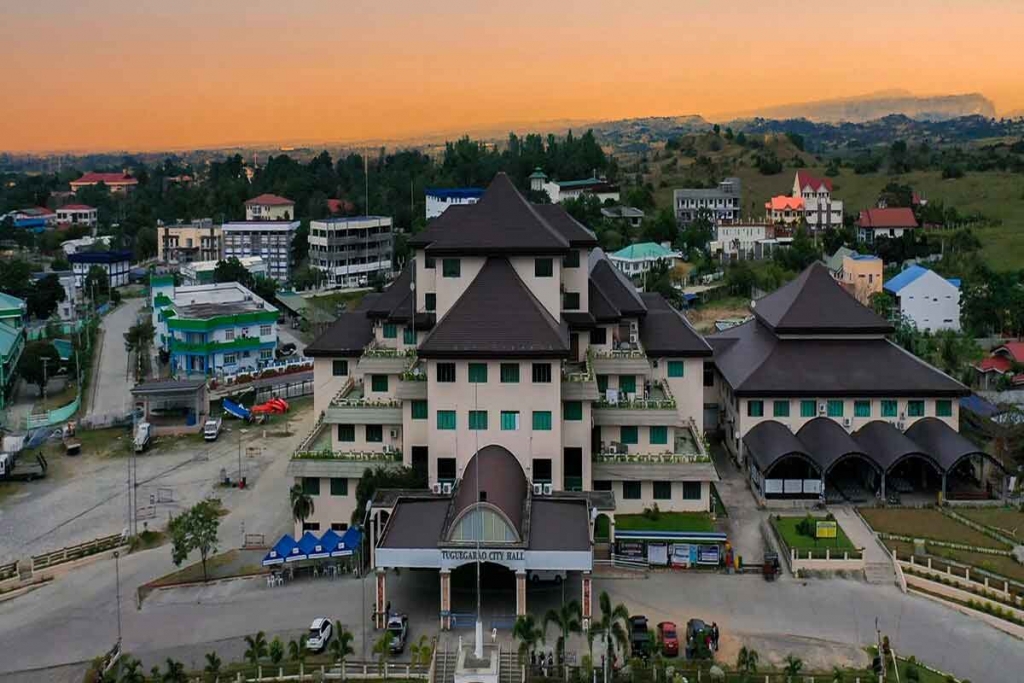 Tuguegarao City is a budding investment hub in the north. Its strategic location makes it the "Gateway to the Ilocandia and Cordilleras." The capital city of Cagayan Valley is the Regional Center of Cagayan Valley, as well as the Center of Excellence for Higher Education, Science, and Medicine in Region 2.

Economic activities are robust in the city especially in the sectors of agriculture, tourism, and industrial developments. Tuguegarao is a top producer of corn and in rice production. It serves as a springboard of commerce and trade in the region and the backbone support to the Cagayan Economic Zone Authority. With its highly skilled workforce and available infrastructures, it was named as the only Digital City in Region 2.
Last year, Philippine Chamber of Commerce and Industry (PCCI) declared Tuguegarao City as the 2021 Most Business-Friendly LGU under the City Level 3 Category during the 47th Philippine Business Conference & Expo.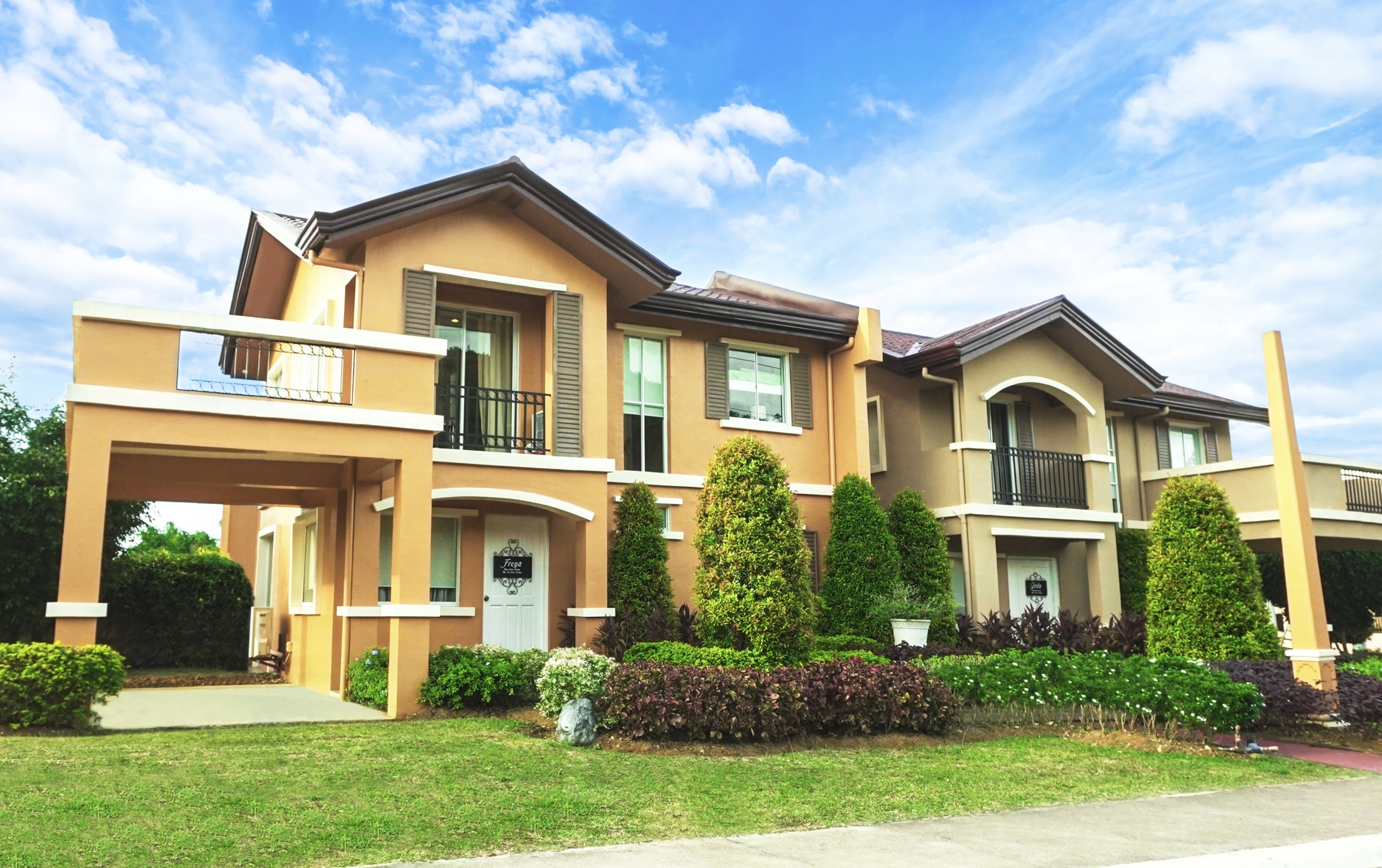 Get to Know Houses in Cagayan Valley
Check out our catalog of house and lot and condo for sale in the Philippines!
A Place of Investment and Tourism
Tourism is also big in this Premier Smart Ibanag City of the North. The place offers an array of historical and cultural sites for tourists who want to explore the beauty of Northern Luzon. Tuguegarao city features well known tourist spots that include the places mentioned above. Local delicacies such as the pancit batil patong and chicaharabao also add to the rich heritage of the city.

In recent years, real estate developers are expanding their presence in Tuguegarao due to the increasing demand for residential spaces in the city. Urban development is complemented with the continuous upgrading of modern infrastructures, making the city more urbanised and highly accessible. Identified areas for work opportunities include agriculture, commerce, trade, livelihood, and education.
Camella Tuguegarao: A Choice for the Future

Planning to invest in real estate in Tuguegarao City? Trusted home builder Camella Homes brings you Camella Tuguegarao, the perfect choice for an upgraded lifestyle in the north. The house and lot for sale in Tuguegarao offers beautifully crafted homes and leisure spaces that suits well a holistic life.
Camella Tuguegarao features an 8-hectare Spanish Mediterranean-themed community with impressive amenities that include a clubhouse, gazebo, swimming pool and an open space. It carries Camella's signature masterplanned communities, making it an ideal choice for investment. Whether you are a professional, just starting and growing a family, an OFW, or a retiree, you can achieve your dream house with Camella.
Invest in Camella Tuguegarao
Located in Brgy. Larion Alto, Tuguegarao City, this property for sale in Tuguegarao is strategically found near essential establishments. It is close to business centers, shopping malls, schools, hospitals, churches, and major transportation routes. Nestled in the center of Cagayan province, it is highly accessible from the Tuguegarao airport and a short distance away from commercial hubs such as Brixton Mall, Citimall Tuguegarao and Tuguegarao City Public Market. You can also easily visit churches like Saints Peter and Paul Cathedral, San Jacinto Ermita Church and tourist spots such as Callao Caves, Portabaga Falls and Iguig Calvary Hills.
You can choose a design based on a wide selection of house models Arielle, Criselle, Bella, Cara, Dana, Ella, and Freya. The houses have at least two bedrooms (depending on house model), two toilets and baths, kitchen, dining area, and a room for your car. The neighborhood is safely equipped with systematic round-the-clock security and roving guards to keep you and your family safe and secured.

Ready for occupancy (RFO) units are now available. Visit the official webpage of Camella Tuguegarao or their official Facebook Page to get more details.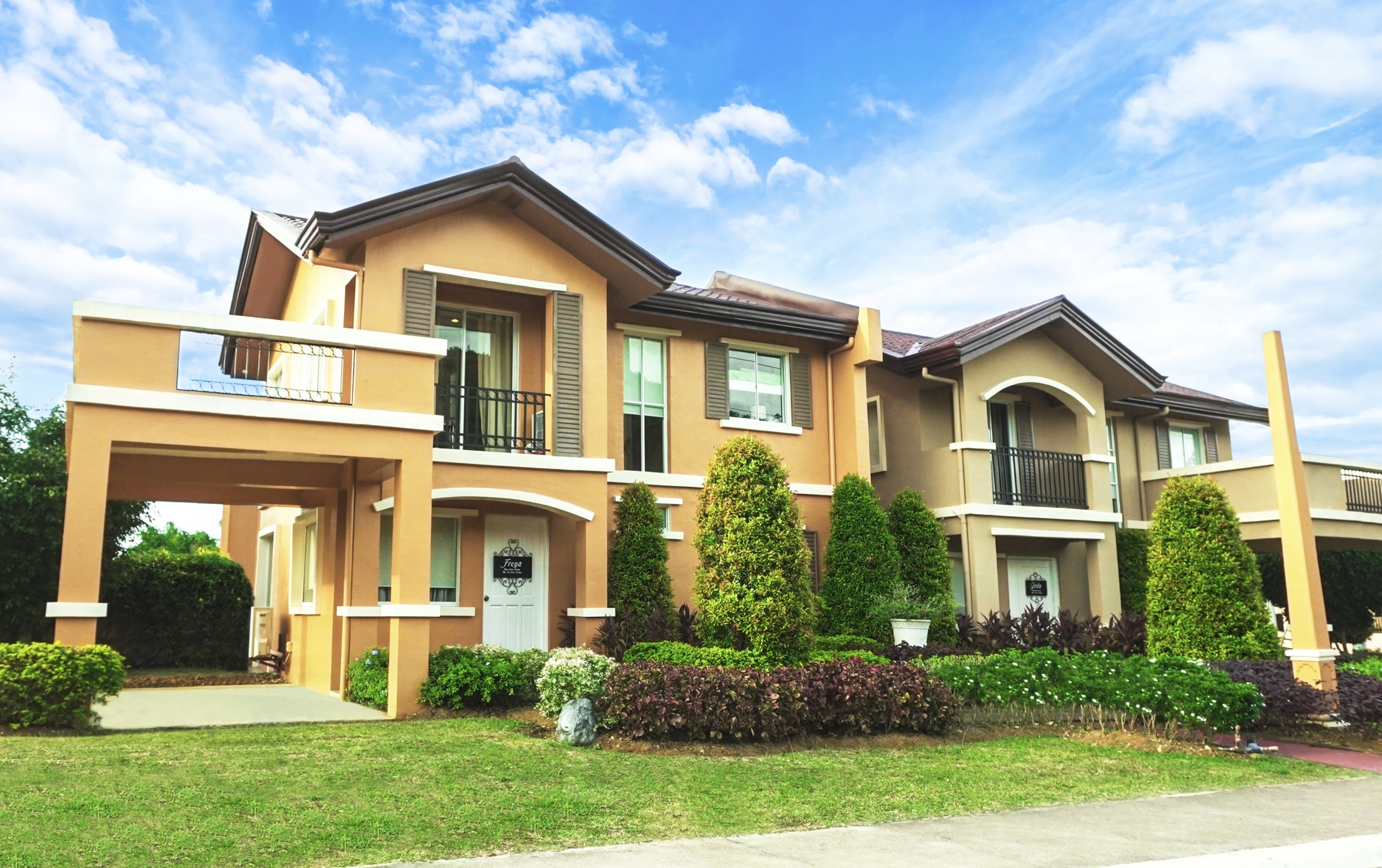 House for Sale in Tuguegarao
Check out our catalog of house and lot in the Tuguegarao City!