The central part of the Philippine archipelago or Visayas is not just the home of the well-known island of Boracay. Often, tourists correlate it to the white sand beach, and nothing follows. This conception should stop progressing as it consists of several islands and rich mountain ranges. Divers, as well as hikers, love this nature-filled place. Aside from its breathtaking beaches, Visayas is also a place where you can find marvelous mountains and hiking trails. Both active and dormant volcanoes are bountiful in the area.
It is also the reason why it is a haven for summit lovers. Since experienced climbers often visit every province in the central Philippines, it is best to purchase a house and lot for sale in the Visayas and use it as an investment. You can either rent or live on them. Whether you are a hiker or not, having a house and lot near mountains and a mega biodiversity system will give you the living you deserve.
After all, the mountains and hiking trails in the Visayas are challenging and rewarding. Anyhow, trail newbies and undaunted trekkers should now gather up because here is the list of some of the best mountains you should conquer in the central part of the Philippines — Visayas:
Hike for a day in Osmeñia Peak, Cebu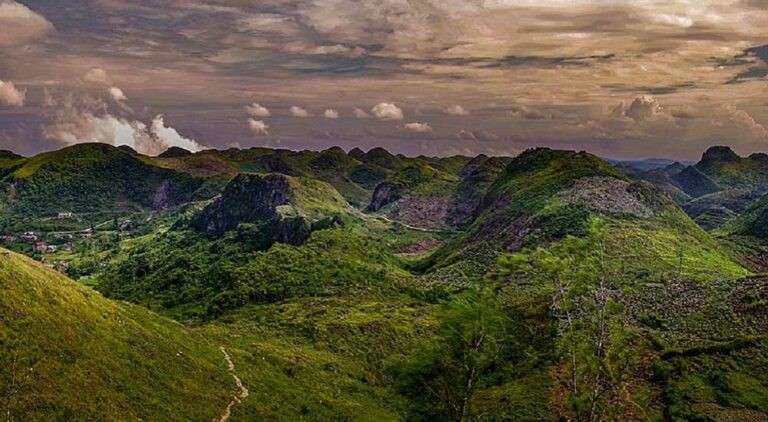 One of the easiest and highest mountains you can hike in the province of Cebu is the Osmeñia Peak or Pico Osmeña. Climbing this peak is so easy that you can even bring your whole and have a picnic along the way. It will take you no more than one hour for beginners, while skilled hikers can only accomplish it in 20 – 25 minutes. The trails are marked, but you can still have a guide to help you reach the top.
Since it is easy to set foot on top, except that it can get crowded on weekends, if you want a more quiet and relaxing hike, visit on weekdays. Once you ascend to the top, you will have a fogless view of the nearby rugged hills. This peak's breathtaking view will make you wish you have a house and lot in Cebu. A home that feels like you are escaping from the city every day, just like Camella Homes Riverfront.
Conquer your fear of heights in Kandungaw Peak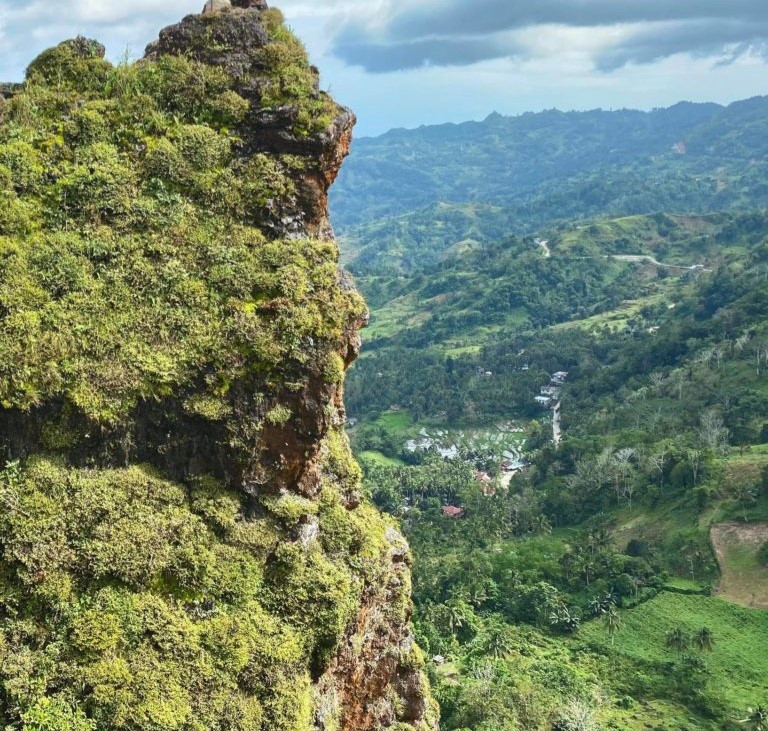 Kandugaw Peak is a neck-breaking mountain with a steep edge. The word 'Dungaw' from its name translates to the English word "look down," as you will have to test your bravery and strength once you look down. It possesses extreme heights and untouched flora.
There is no safety railing on the top, so it is not for the faint of heart. Those who have a fear of heights will only feel anxious by just looking at its sharp drop. It is a short hike that you can complete within a day. The trails are short but steep. It also has stairs that will help you reach the peak. Other than that, you can explore caves upon heading back.
Spot monkeys in Mt. Agua Colonia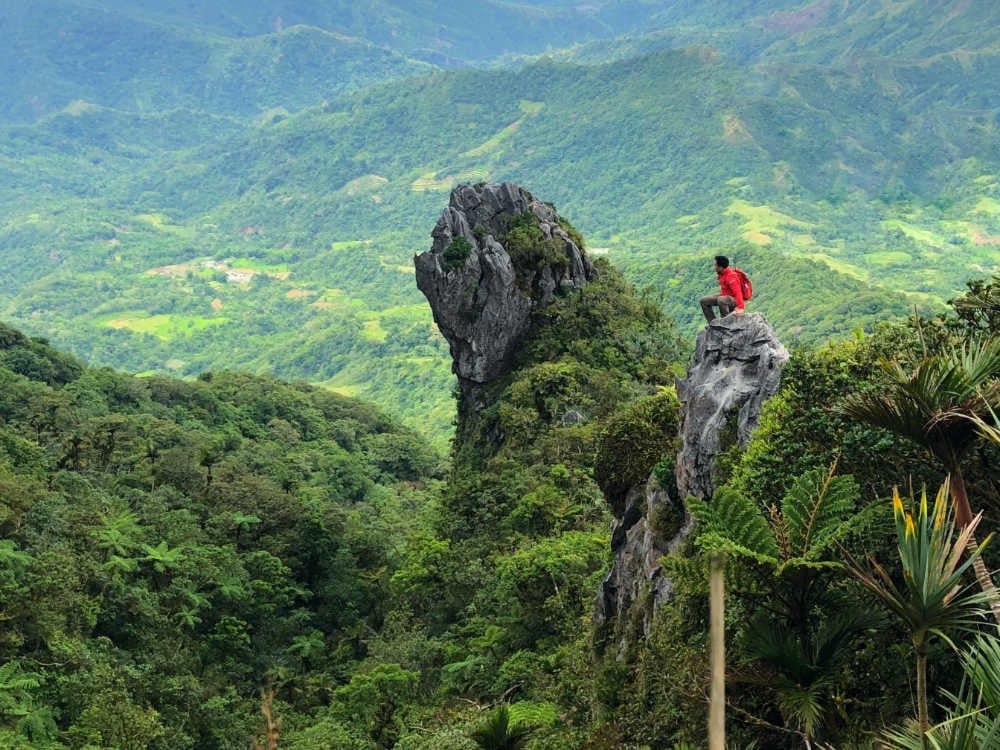 Located in Alimodian, Mt. Agua Colonia rises over 1,300 meters above sea level east of Iloilo. Its hiking trails will surprisingly remind you of the tracks of Mt. Madjaas and Mt. Nangtud (if you have ever been into any of those two). Throughout your journey, you will meet a lot of hornbills and monkeys.
They are spotted throughout the mountains. However, before you encounter either of them, you have to enter woodlands, campsites, and a dense jungle. These challenging tasks will lead you to Ilo-Ilo's mountain peak, Ilo-Ilo's pride. To unceasingly ascend this mountain, find yourself a home in the grandmaster-planned city of Camella Savannah.
Reach the top of Mt. Napulak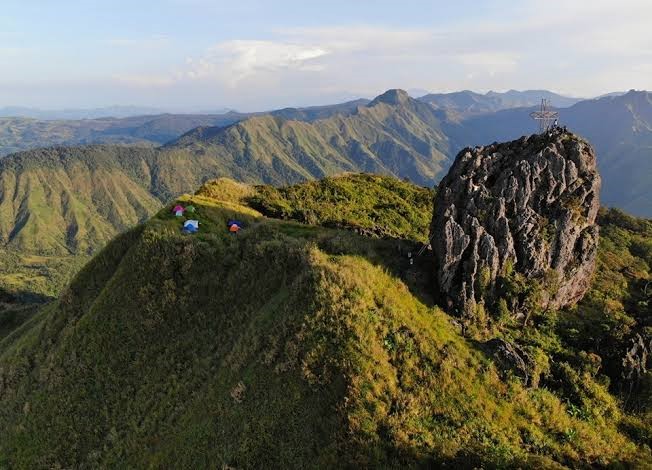 Hiking into Mt. Napulak can be done in broad daylight or quiet nighttime. Since it has an elevation of 1,239 meters above sea level, it will take 1 or 2 days to reach the peak. This prominent mountain is shaped like a woman's breast (which is named Mt. Napulak) and has a unique rock formation at the top.
It is easier to climb than other mountains in the Visayas, so it is perfect if you are new to the hiking club. It also has three water stops where hikers can refill their water tubs. There is an environmental fee of 25 pesos. A small amount of money can never buy the mountain's remarkable experience.
Trek up to the peak of Mt. Tres Marias
Trek into the highest point of Biliran, which is also hidden in the eastern Visayas — the Mt. Tres Marias! This majestic mountain stands firm at 1,315 meters above sea level, and homes numerous waterfalls that some remained unnamed. Challenging yourself to reach its peak will require spending two most dedicating days. You will have to cross streams, pass through dense forests, walk by waterfalls, and meet wildlife animals such as venomous snakes (be vigilant so you won't get bitten).
The entirety of this epic journey will bring you dog-tired, but the cool breeze will help you alleviate this tired feeling. When you have nowhere to go, contact a friend who might have a house and lot in Leyte where you can spend a night and rest. He might have a unit in Lessandra!
Witness the two-horned Mt. Magsanga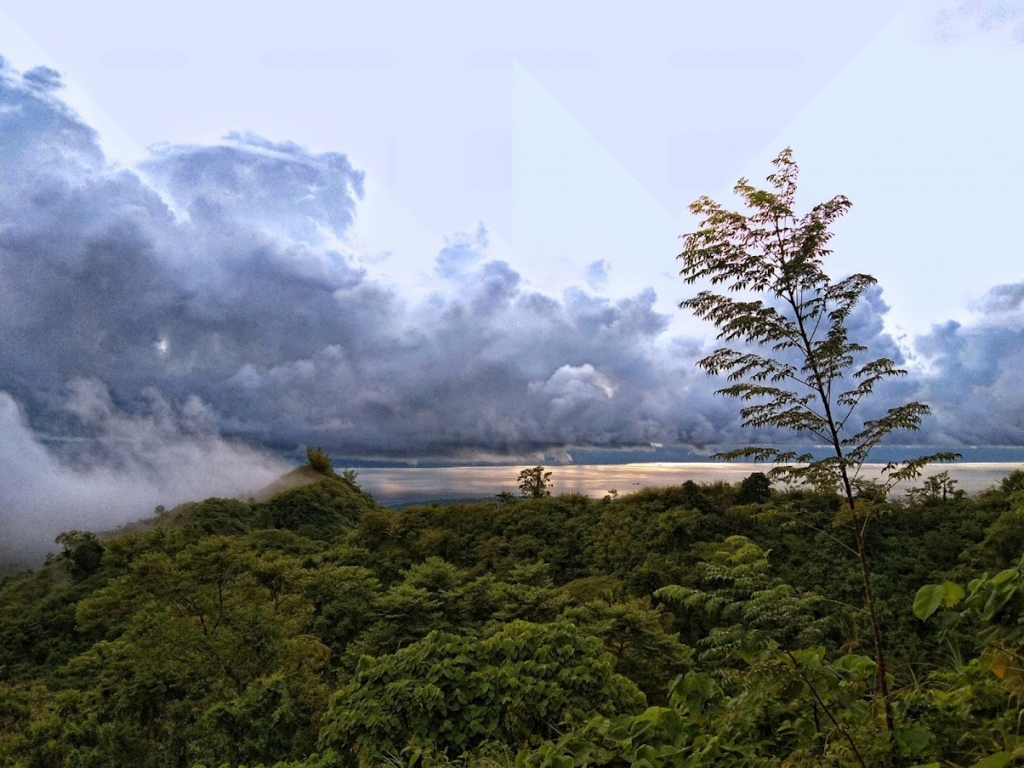 Have you ever heard of a mountain with a distinct outline because of its two peaks? Mt. Magsanga is now attracting a lot of summit lovers for this main reason. It got its name 'Magsanga' from the local Filipino word called 'Sanga,' which translates to English as 'branch out .'It has several hiking trails which require a hiker to cross acres of farmland and stroll into dusty, flat, and slippery paths.
Hiking in here will get you deluged with tall green grass. Travel now to Leyte and have a 360-degree unobstructed view of vast farmlands, rugged hills, broad valleys, a well-lit city, and a bay area.
Surmount the marvelous Mt. Talinis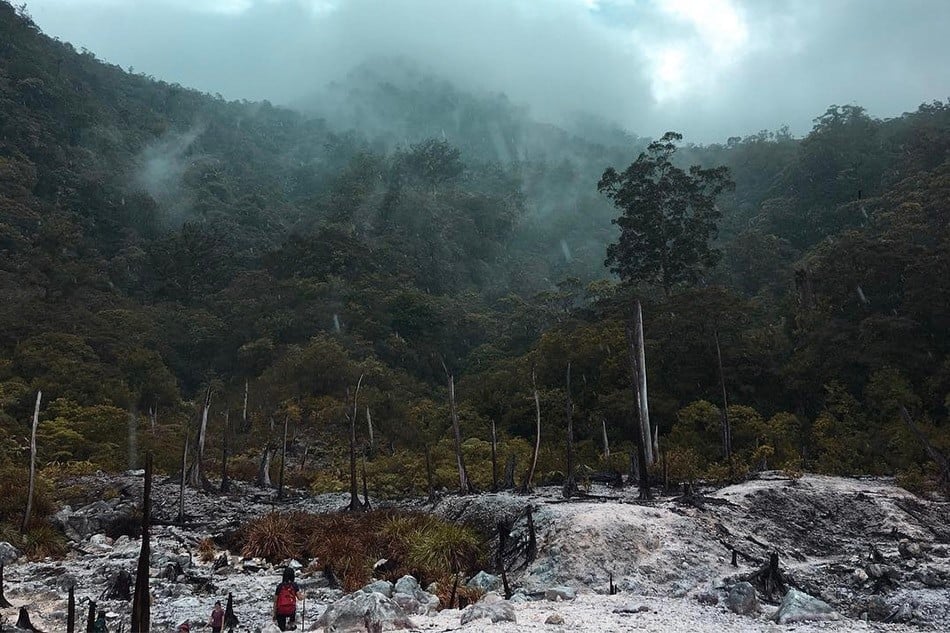 Mt. Talinis, also known as Cuernos de Negros, is a worthwhile hike that will not let you go home disappointed. It is the second-highest peak in Negros and can give you a marvelous view of the southeastern portion of Negros province. With an elevation of 1,903 above sea level, it will take you one whole day. It will be one of the most worthwhile hikes you will ever have as it has nearby lakes such as Lake Balinsasayao and Lake Danao.
In addition, this complex mountain located west of Dumaguete City is enveloped by thick forests that are well-visited by avid mountaineers. If you live in the pine community of Camella Homes Dumaguete, you will consistently witness the scenic view of Mt. Talinis at your future doorstep. Also, if you still find yourself bearing extra energy to complete another task, snatch the opportunity to explore Dumaguete: A Getaway to Negros Oriental's Top Tourist Destinations.
Step foot on the sacred Mt. Kanlaon
The highest and most sacred volcano in the central Visayas can be found in the islands of Negros. It is a complex and active stratovolcano with an elevation of 2,465 meters above sea level. Due to its surrounding myths and otherworldly beauty, it has been dubbed 'The Giant Footstep of the Warrior God.' It protects the province from ravaging hurricanes. This imposing landmark also has three hot springs on the slopes.
Moreover, the fact that the volcano is active only attracts more summit lovers worldwide. Going in here is fraught with danger and adventure; some even believe that setting foot on this sacred volcano should be exclusive to the bold and fearless. Experienced climbers shall spend 3 – 4 days rummaging through this infamous volcano.
Although the hiking adventure starts in the village of Guintubdan, hikers can still choose from three hiking trails varying in their level of difficulty. Red marks symbolize a more extreme course to surpass, while blue marks indicate a difficult path. For newbies, marked yellow trails are accessible for easy routes. You will not get bored hiking on this stratovolcano as it also has an art gallery and a zipline.
Traverse through Mt. Balinsayaw
A newly blazed trail is made for climbers to traverse through Mt. Balinsayaw. The track is well-maintained, which will help your journey in crossing rivers and strolling someone else's backyard. Towering palm trees and bushy foliage will engulf you during the climbing trip. The howling wind also adds up to the challenge of ascending uphill. All of these struggles will be worth the sweat once you reach the top and get a view of the vast landscape, green sceneries, and glimmering ocean.
The best time to mount this grand mountain is during midnight. Starting either at 3:00 a.m. – 4:00 a.m. will be better, right before the stifling sun rises. To repeatedly ascent this grandeur place, look for a house and lot for sale in Aklan that will give you a home in paradise. An 11.4 hectare land of Camella Aklan can provide a place and lot that will strike your will to feel more alive. It is located in Brgy. Joyao – Joyao in Numancia.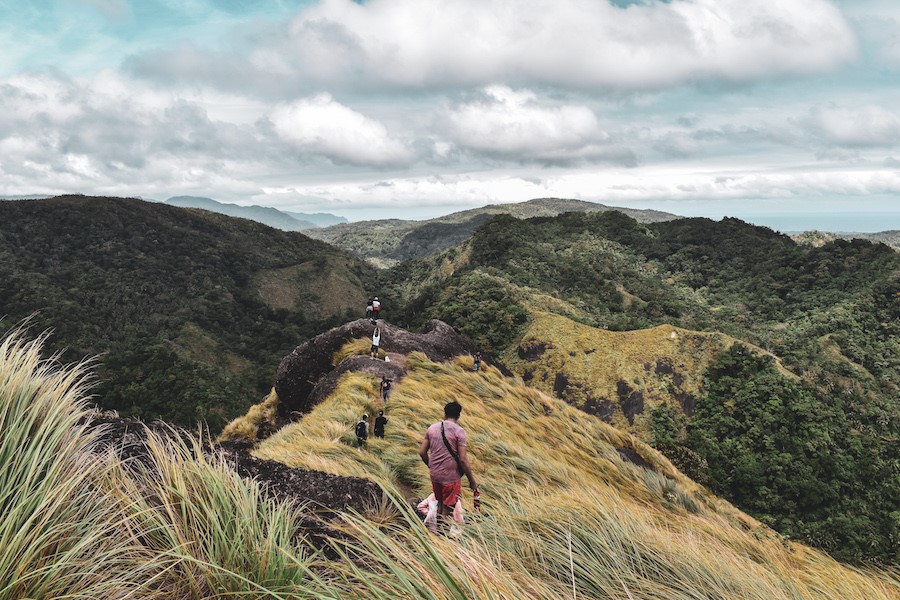 Overlook the island of Boracay at Mt. Luho
Visit Mt. Luho and have that spectacular view of Boracay from above. This small viewing deck is accessible via walk or ATV ride. You will see a mini zoo that shelters avian species and mammals throughout the trail. There is also a zipline activity available.
You will no longer need climbing equipment and gear when you decide to rise to this 100-meter viewing deck. The top view will provide you with a panoramic view of natural sites. So, make sure to visit from November to April when it is drier and more relaxed.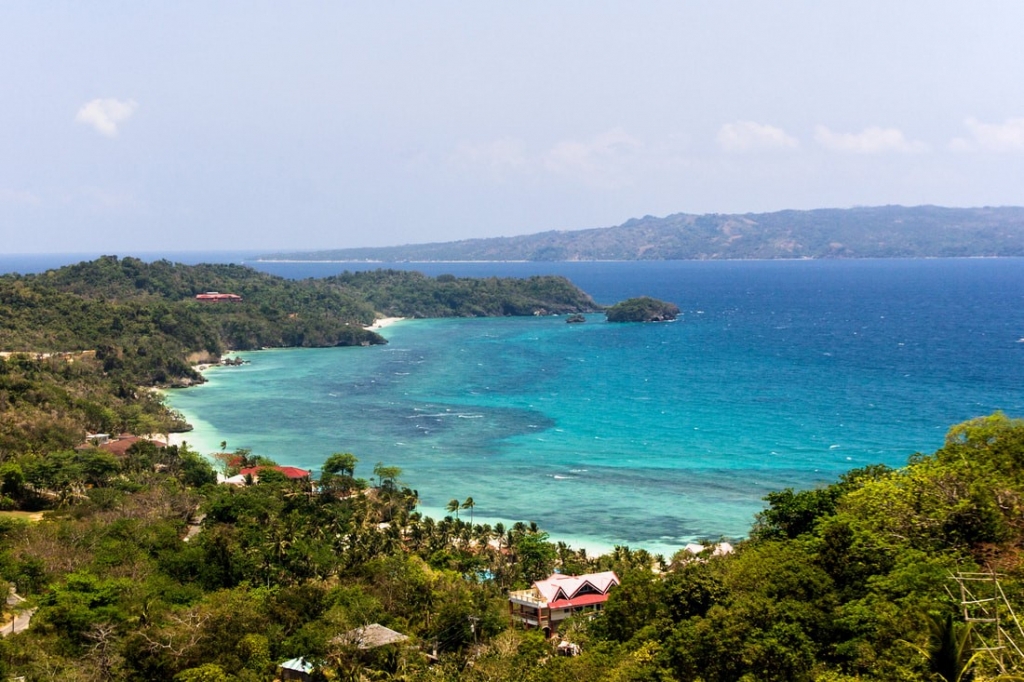 Be challenged in Mt. Madja-as
The second highest peak in the Visayas is Mt. Madjaas. This dormant volcano has been long believed to be the home of several deities and enchanted creatures. The God of Meteors (locally known as Bulalakaw) and the Goddess of Hiligaynons (also called Kanlaon) are believed to live here. It will take you 2 to 3 days to achieve its peak as it bored a level of 7 out of 9 levels of difficulty.
It is called 'Madjaas' due to the fact that it is high or mataas. It has diverse flora and fauna, streams, and waterfalls. The hiking trail to reach its peak is steep and mossy. Hikers will have to walk through rice fields, rocky peaks, and dense forests. The two famous and tested trails you can take are the Forest Trail and Panipiason Trail. The latter is known to be more difficult.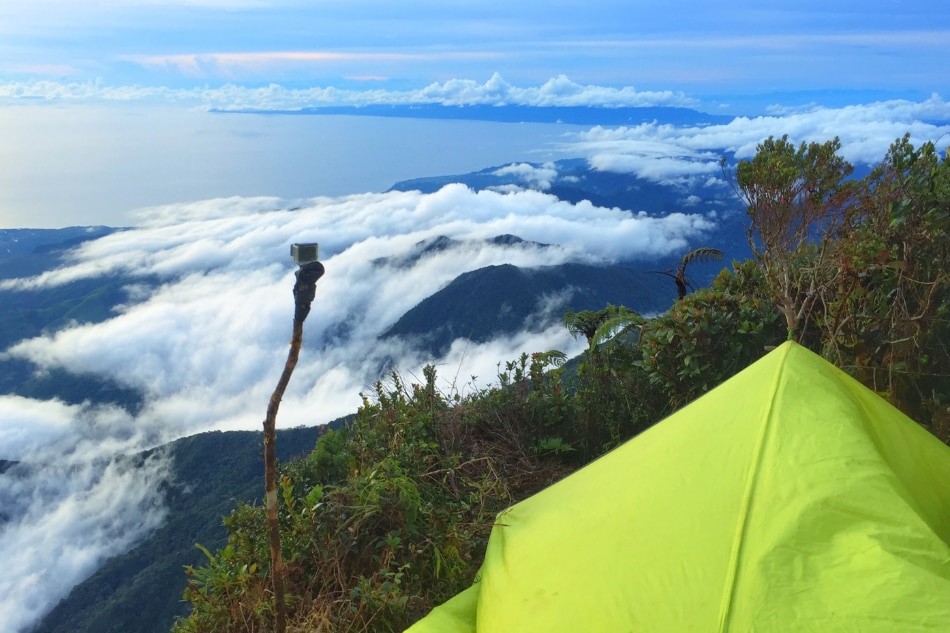 Muster your courage in Mt. Nangtud
Mt. Nangtud equates to its name for being a challenging mountain to reach. Hiking in Mt. Nangtud is a strenuous and challenging activity that will take you 3 to 4 days. Since it is situated in Barbaza, Antique, the peak gives an overview of the Sulu Sea.
Most summit lovers find the hiking trails more exciting because of the slippery path and terrain. One shall cross the Dalanas River (which might slow down the whole journey process), hike to open ridges and pass through a mossy forest. Before reaching the summit, the last site you will pass by is campsite Rancho.
Hike within an hour in Binabaje Hills
The Binabaje Hills, also called Alicia Panoramic Park, is located in the town of Alicia in Bohol City. The place is the best hiking site recommended to visit around 3:00 a.m. Reaching its peak will only take 1 hour of your time, but it is not advisable to go on your own.
Get yourself a guide through the municipal hall. The trail can be steep, muddy, winding, and tricky. Even though you are an experienced hiker, you should be accompanied by a professional guide. Visit this place if you want a quick refresher. The beautiful sight it holds will renew your spirit. Have an aspirational home near this famous park by owning a house and lot in Bohol. This dream community will let you live near a tourist destination.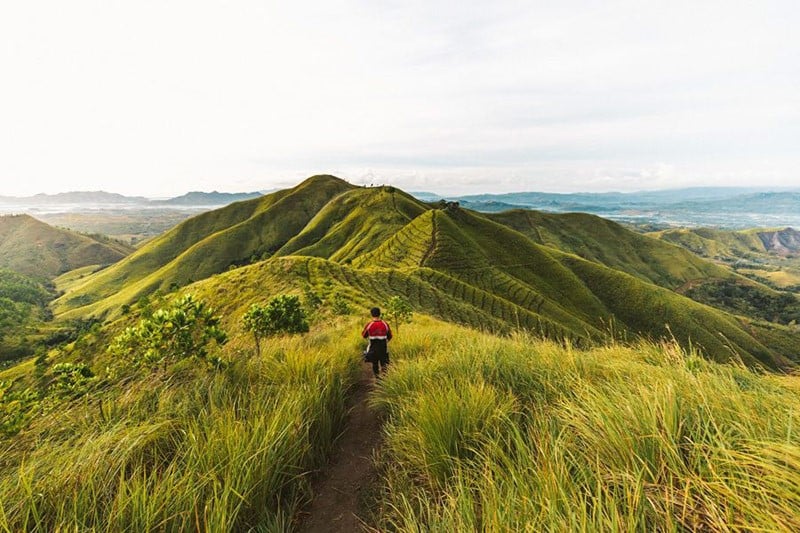 Visit the famous Chocolate Hills Natural Monument
Visit the Philippines' well-known tourist spot of Chocolate Hills. A prominent nature wonder that is imprinted on a 200 peso bill is located in the copious city of Bohol. During the dry season, the hills mysteriously turn brown, whereas the color shifts into the verdant green during the wet season.
You can glimpse these well-known hills through Chocolate Hills Complex Viewpoint. It is a perfect spot that will let you see the beauty of Chocolate Hills as it is nestled at the top of two hills. In addition, you can drop by the Chocolate Hills Adventure Park, which offers various physical activities that will boost your adrenaline. Biking zip and zipline is the tourist's favorite activity!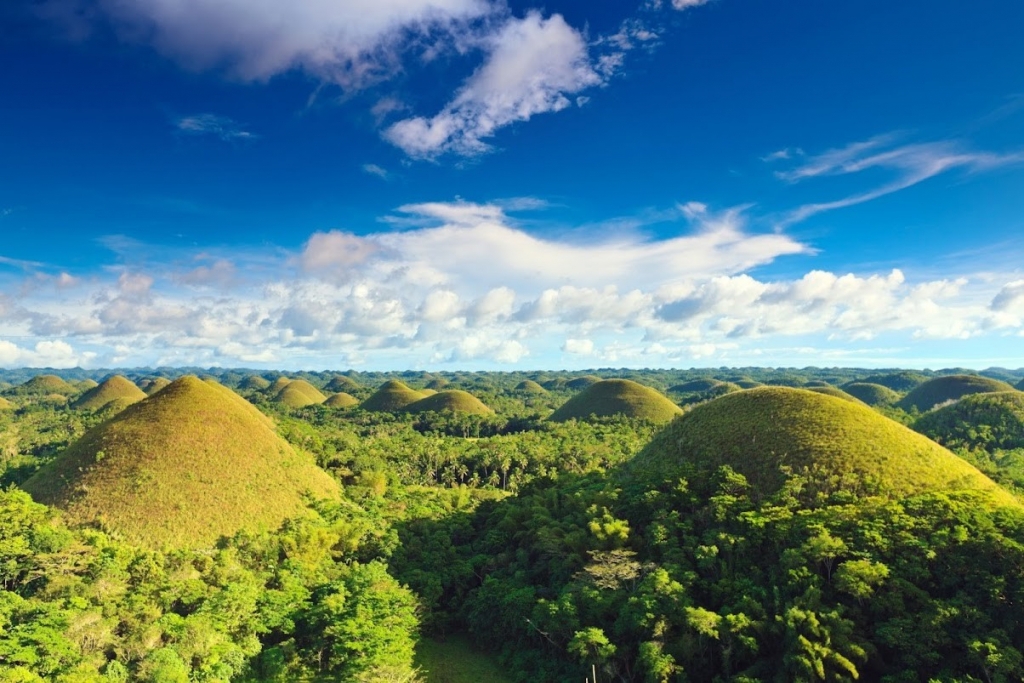 Buy yourself a lovely home near majestic mountains
Surmounting summits and mountain peaks is no easy feat. Being a mountaineer is also problematic if you live in a city with little or no mountains to trek. By buying a house and lot in the Visayas, you are giving yourself a rewarding opportunity to have the best hiking experience you will have in your entire life. A house and lot in Bacolod or Capiz can get you closer to some of the highest peaks in the central part of the Philippine Archipelago. Wait no more! Look for any house and lot for sale in the Visayas that will give you a lovely home after a long day of conquering mountain peaks!