Davao City has the highest quality in the country and exports some of the world's top items. Davao City has the greatest water in the world, hands down. Did you know its tap water was tested against all of the major bottled waters on the market? And guess what? It won first place in cleanliness, safety, mineral content, and taste!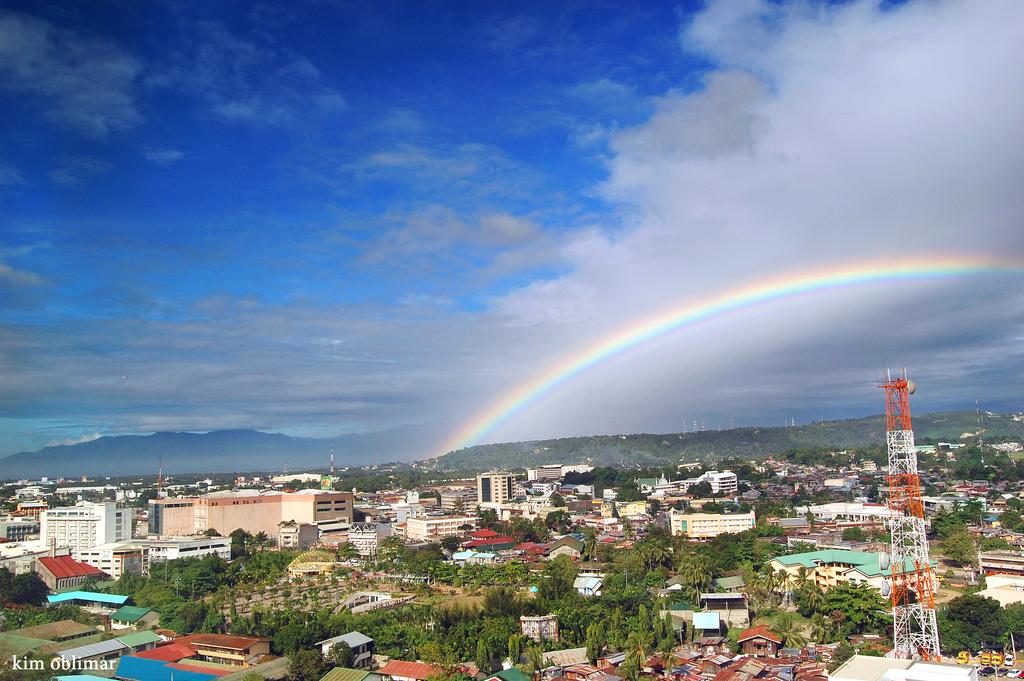 Davao City is also the most secure city in the Philippines! Davao City got the Safe Haven Award for its excellent efforts to improve public safety and domestic security in the face of sophisticated terrorism and other types of high-level criminality.

For these reasons, Davao is known as the King City of the South. As a matter of fact, one of its cities is brimming with things that people want to see and experience. Let's explore Toril!
Exploring the Vibrant Life in Toril

Photo Courtesy by davaobase.com
Toril has a thriving tribe and a plethora of festivities. Its outstanding tourism attractions will undoubtedly astound people who visit the area. Let's see what happens!
Must-See Tourist Spots
First up, Mount Apo. Mountain Apo is the Philippines' highest mountain, with an altitude of 2,954 meters above sea level, and an active volcano located in the southern section of the central highlands. It is one of the Philippines' most popular hiking or climbing destinations. If you're a hiker, this is the place you can't miss out.

Photo Courtesy by Kryzzler
If you're into crocodiles, you can visit the Crocodile Park in Riverfront Corporate City, Carlos P. Garcia Highway, Davao City. This location serves as a lineage center as well as a fantastic tourist attraction. There are adorable and stunning crocodile displays and other shows that take place on specific days.

Photo Courtesy from befreetour.com
For those who like gardens, if you like walking around surrounded by green armies of plants and its refreshing atmosphere, in Toril, Davao City, they have Eden Nature Park. It's cooler than Davao City since it's in the highlands. It features pleasant walks, eateries, pony riding, a Sky-Rider, and much more. It's a fun day out that's definitely worth the drive from Davao.

Photo Courtesy from the Official Website of edennaturepark.com.ph
After a long day of the trip, Jack's Ridge is one of the best places to enjoy historical spots and take a calming rest. For a piece of quick historical information, during World War II, this was a base for Japanese forces. It's currently a popular tourist destination in Davao City, where you can enjoy a gorgeous view of the city, particularly at night. A café, a pool, pubs, chalets, and a route up and down the top where you may enjoy a good night's sleep are all available.
---

Photo Courtesy from the Official Website of site.google.com
---
Eye-Catching Festival
Of course, we won't forget about Kasinatian Festival. Did you know that the Kadayawan sa Davao, Cebu's Sinulog, and Aklan's Ati-atihan have all inspired the Kasinatian Festival. Toril has become known as Kasinatian, a thanksgiving ceremony held once a year during the district's Pastoral Fiesta to commemorate Our Lady of the Holy Rosary's feast day. Music, dances, creative exhibits, athletics, fashion, and, most importantly, prayers are all used to bring the community together in celebration. The wholesomeness of this festival is truly a must-see and must-feel experience.
---

Photo Courtesy by tuklasera

The Indak-indak sa Dalan "Ati-Atihan" is one of the key attractions of the Kasinatian Festival 2012. This street dance competition took place in the major streets of Toril, Davao City, on October 7, 2012, in honor of the Lady of the Holy Rosary's parish festival. Six squadrons finally reveal their months of sweat, passion, and effort in a spectacular entrance performance. Local and international visitors were enthralled by the performers' ingenuity and enthusiasm.

The story's cultures and customs were showcased via expert choreography and elaborate dances that were important to the residents of Toril's exploits. Exciting, right? As a result, the district's rich history and traditions have gained respect among the younger generation, as they are being reignited by the hardworking performers' elegance in dancing.


The Courageous Tribe
Tribes scattered around the Southern Philippine Archipelago that have been undisturbed by time and civilization still exist today. New citizens interacted with the original population along the arid eastern shore of the Davao Gulf centuries ago, producing a new town known as Bagobo. This tribe may be traced back to the individuals who introduced Hinduism to Mindanao, and its name comes from the terms bago, which means new, and obo, which means growth. All through the years, a robust social structure has allowed these indigenous people to mix in with the rest of society while maintaining their indigenous practices, beliefs, and values.
The Bagobo are a nomadic people that used to roam from area to area by chopping their way across virgin forests. The area was rich in cogonal terrain with big trees, as well as a large number of hunting areas. The bow and arrow were employed for hunting wild boar, deer, and monkeys, as well as fishing in the crystal-clear rivers streaming from Mount Apo's slopes. Apo, which means "grandfather of all mountains," is the Philippines' tallest mountain peak, as you have been told earlier. The area was also planted with diverse crops but was abandoned after harvest in search of a more suitable location.


Find Your Next Home in a House and Lot in Davao Del Sur
Having so many activities and places to experience and enjoy in everyday life is a huge advantage for individuals who desire to live in Davao City because you will never be bored. Let me show you what Camella Homes has to offer in terms of a house and lot in Davao del Sur.

Camella House and Lot projects in Davao del Sur are located in Talomo, Bago Gallera, Mintal, Buhangin, Toril, and Tugbok. Having a house and a lot strategically placed in great locations allows settlers to live more comfortably in their surroundings.
Being one of the most important economies on the island, and the third most important urban center in the Philippines. It is also known for its urban build-up, modern amenities, and economic activities that make it attractive to homebuyers. House and Lot in Toril got you covered with a diverse selection of house styles that can take in every type of household necessity.
Variety of Choices from Different Home Series
Focusing on Camella Homes Toril, Davao City, House and Lot in Toril offer house models of Camella Series, Grande Series, and Lessandra Series. This aims to help the buyers to pick and choose by offering a wide variety of House and Lot that will suit their tastes.
Camella Series offers a two-Storey building, affordable for your growing family, has enough room for your own comfort and space. Homebuyers have 4 House and Lot choices to choose from, Bella, Cara, Dana, and Ella. Although it only has 2 floors, Camella Series have sufficient room for some features and a functional layout.

Bella is a fantastic two-bedroom House and Lot property for anybody looking to invest in a low-cost, high-quality home. It has two toilets and bathtubs, as well as a spacious parking lot.

Cara is a three-bedroom home with a separate lot for sale. For new families that want more room, it offers two toilets and bathtubs, and also a provision for a garage.

If you want to relocate your family into a medium-sized House and Lot in Toril, Dana and Ella are the ideal options for you. The Ella house model has five bedrooms, with the master bedroom on the main level, whereas the Dana house model has four bedrooms. The residences come with three toilets and baths, and also allowances for balconies and carports.
Grande Series offers a line of larger homes designed for larger families. It has 2 House and Lot to choose from, Freya, and Greta. It is also suited for those who prefer to live with more latitude to grow. Grande Series is the largest of the three, ranging from 142-166 square meters.

If you're searching for extra homes with lots of room for your growing family, the Freya and Greta house types are your best options. To fulfill your indoor and outdoor space demands, Freya has five bedrooms, three bathrooms, a balcony, as well as a garage. Within the house, there is also a space available that might be utilized as a kid or leisure room.

Greta, on the contrary, is a five-bedroom, three-bathroom two-Storey single detached house on a huge lot. It features a balcony, just like Freya, but it also has a bigger two-car garage. Greta's 166 square meter floor space also has a pre-installed bathtub, adding to the grandeur of your existence.
Lessandra Series is perfect for newly-weds, happy singles, young professionals, or those who are just starting up. It offers 3 House and Lot models, Arielle, Criselle, and Ezabelle. It is the smallest of the three, having 2 floors and square meters ranging from 36-46 square meters.

Arielle is a two-Storey containing 2 bedrooms, 1 toilet, bath, living area, dining area, kitchen area all in 36-square-meter. On the other hand, Criselle offers the same specifications but is bigger being 40 square meters. The biggest of the 3 House and Lot for Sale in Toril, Lessandra Series is Ezabelle, having larger bedrooms and a spacious living area, dining area, and kitchen area all in 46 square meters.
Perfectly Situated Location
House and Lot for sale in Barangay Bato, Toril, Davao City is strategically placed and surrounded by amenities to make life easier for homebuyers. The House and Lot in Toril, Davao City, are located away from the city's bustle but adjacent to urban institutions, service districts, and office buildings. Let me tell you that acquiring House and Lot in Toril involves getting up to clean air and a spectacular view of Mt. Apo from your home. Now, that's really a Good Morning.

House and Lot for Sale in Toril are surrounded by St. Joseph's School of Toril, St. Peter's College of Toril, and Brokenshire College for settlers with children. Capital Alliance Church and Church of Nazarene is also near for religious folks to attend on a scheduled date. Mercury Drug, Malta Medical Center, Davao Doctor's Hospital, and Davao Mediquest Hospital are also close to the vicinity. What a good upper hand for homeowners to feel safe with emergency instances!

Having Toril public market and Felcris supermarket near the House and Lot for Sale in Toril is such an advantage for homebuyers. As it will not take hours for you to buy your needs and wants to satisfy your pleasure. There is also Gaisano Mall and Gaisano Grand Mall for a broad choice of branded clothes and products.
A Community with Tranquility
To retain its privacy, the property is protected by a perimeter fence and is guarded 24 hours a day, 7 days a week. House and Lot in Toril with a clubhouse, infinity pool, verdant gardens, and children's playgrounds are just a few of the wonderful facilities available. Offering such great qualities, this neighborhood will be the ideal place for you as well as your family to call home.
House and Lot for Sale in Toril is a guarded and secured neighborhood in Barangay Bato, Toril, Davao City. The hamlet is safer thanks to a perimeter fence, 24-hour CCTV at the gate entry, and 24-hour roving security officers.
Homebuyers now have additional options to do more when it comes to using a clubhouse for events and entertainment. For example, family or friend reunions, celebrating a birthday, wedding reception after the ceremony, and so much more.
Having an infinity pool, and children's playgrounds are such a good opportunity for parents and children to have some fun inside the vicinity. Sharing quality time not only strengthens and builds family relationships but also gives everyone in the family a sense of belonging and security. Children gain key social skills and have stronger self-esteem when their families participate in activities together, according to studies.
Experience Life's Best at Camella Toril
House and Lot in Toril have verdant gardens so that the homeowners, who like the refreshing air that calming trees produce, can take walk to have some time to reduce stress levels. Gardens educate us about the importance of patience, the cost of haste, and the wide range of consequences that good and bad decisions may have.
With so many benefits that you can get by acquiring a House and Lot for Sale in Toril, you will live an easier lifestyle in a secured and serene place. It offers such convenience that will help you and your family for your everyday life inside the vicinity.
To have more information for House and Lot in Davao del Sur and Camella properties, you can visit camella.com.ph.
You can also contact them with their contact numbers SMART: 0917-839-8452 GLOBE: 0999-886-4341. Their Office Location is at GF Delgar Bldg., J.P Laurel, Bajada Drive, Davao City, Davao del Sur.
If you find this article helpful, you can share it with others!