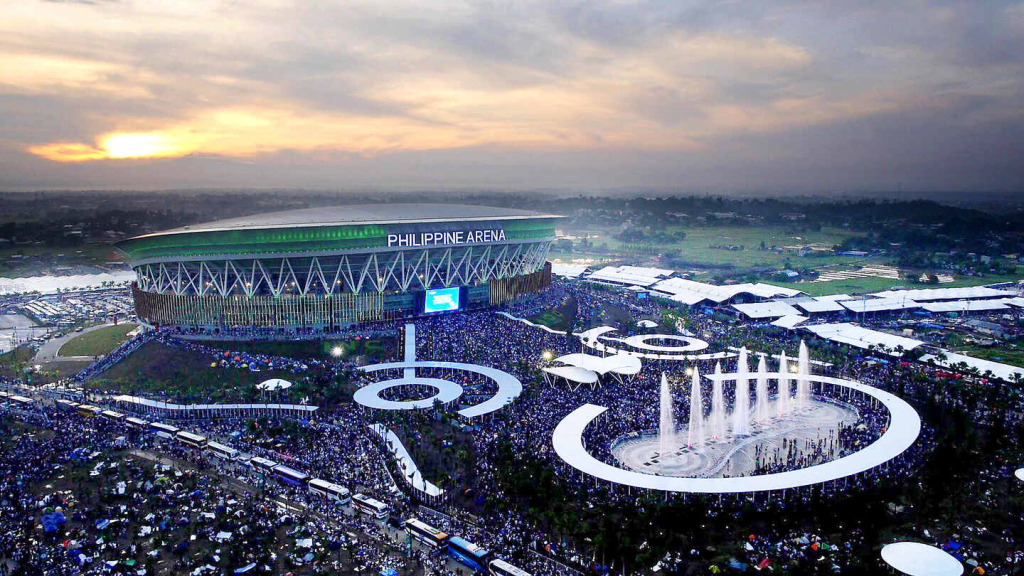 Filipinos have a deep love and appreciation for music. It is an integral part of their culture and can be seen in the numerous concerts and music festivals held throughout the country annually, especially now that the world has almost recovered from the pandemic. From classical and pop music to traditional folk songs, Filipinos have diverse musical tastes and are known for their enthusiastic participation in concerts. Many international artists have also recognized the Filipino passion for music, leading to many international shows in the country.
With the unmatched lively and festive atmosphere of the Filipino audience, it's no wonder that musicians love going back and doing shows in the Philippines. Music companies from Southeast Asia like Korean, Japan, and Singapore – as well as American and European producers have since considered Philippines for its event venues.
The Star of Philippine Infrastructure
Aside from Filipinos' love for concerts and live music performances, the Philippines has a vibrant music industry that has produced countless talented artists on both local and international scenes. That is to say, arenas and concert halls are arguably the stars of Philippine infrastructure. This love for music has created a continuously rising demand for bigger concert venues that can accommodate larger crowds and provide crisp sound from exceptional acoustics. It is important not to overlook this fact for concert venues have also become an ideal factor for lucrative investments in the Philippines, especially in Metro Manila, where most international performances take place.
This blog is a walkthrough of top property investment opportunities in the Philippines near concert venues nationwide.
Camella Sta. Maria (Philippine Arena)
Philippine Arena sets the stage for a truly remarkable real estate prospect. Declared as the world's largest indoor arena, it boasts a seating capacity of 55,000—equivalent in grandeur to Singapore's national stadium. Road networks are in place, public transportation to the area is available, parking lot, and good food around the area. Within its vicinity lies an unparalleled residential investment opportunity and economic growth.
Despite the flock of concerts at the Philippine Arena since the government allowed large crowd gatherings, the two biggest problems among concert-goers remain unresolved long lines of traffic at North Luzon Expressway (NLEX) and transportation options. This is why residential property is both a need and an opportunity for those coming from the Metro and other provinces (especially in the South).
Nestled in the heart of Brgy Pulong Buhangin, Sta. Maria, Bulacan, Camella Sta. Maria is a 32-hectare land development designed to cater to residential and family needs. Notably, it is the closest Camella project to the monumental Philippine Arena.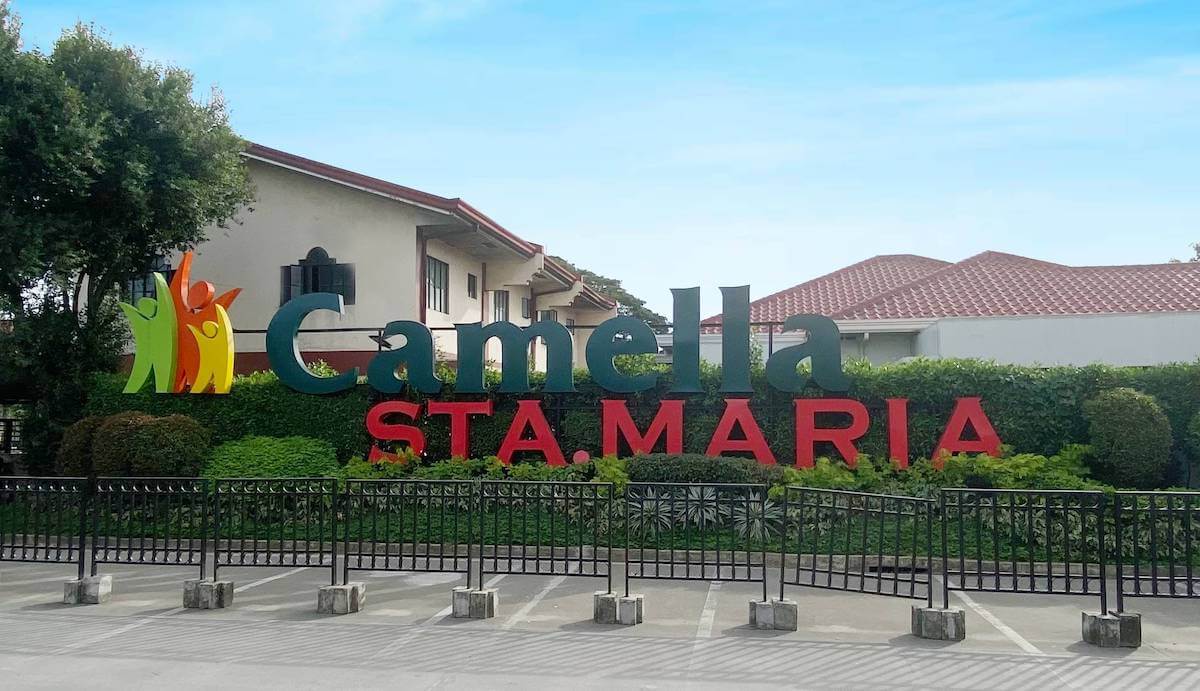 Camella Sta. Maria ensures residents are a kiss away from the fun of concert performances without worrying about the worst kind of traffic and transportation. Residents are also mere minutes away from the pulse of city life, renowned educational institutions, cutting-edge healthcare facilities, and a thriving business landscape. The development's prime location affords homeowners swift access to essential transport networks, simplifying daily commutes and allowing seamless fulfillment of personal and professional commitments. Complementing these modern perks are the lush green spaces offering families a rejuvenating lifestyle.
As one of the emerging communities in Bulacan, Camella Sta. Maria presents an outstanding investment opportunity, meticulously designed to cater to your desires, complete with well-thought-out homes and comprehensive facilities for you and your loved ones. A Camella home is waiting for you in Sta. Maria.
Camella Tanza (MOA Arena)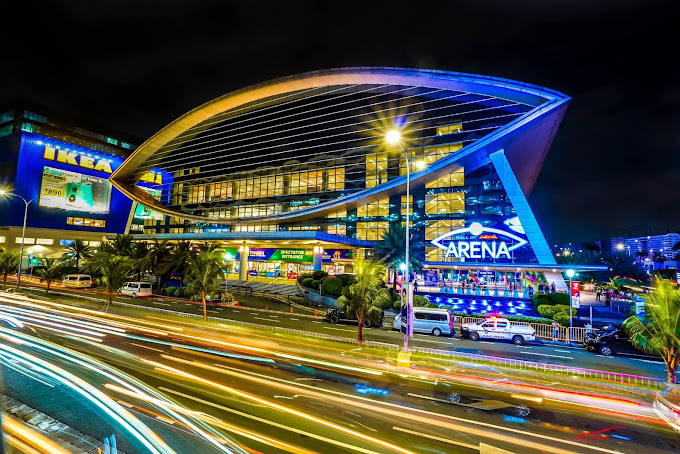 Located in Pasay City, Metro Manila, the SM Mall of Asia (MOA) Arena is one of the country's most popular concert and sports venues. Its location in the city center, close to Manila Bay and the Ninoy Aquino International Airport (NAIA) grants ultimate accessibility to concert-goers and sports fans within and outside Metro Manila.
The arena opened in 2012 and has since hosted numerous high-profile events such as concerts, sports events, and conferences. It has become the go-to venue for international artists and performers that call for a large number of audience including Mariah Carey, Madonna, Katy Perry, Taylor Swift, Bruno Mars, and Lady Gaga, to name a few. One of the few things concert-goers love about this concert venue is its spacious parking space and the safety it provides, especially at night. MOA Arena offers convenient parking options in its surrounding areas. In addition to the Mall of Asia Parking Facility located at the South Wing, the adjacent Mall of Asia Arena Annex (MAAX) building provides ample parking space of up to 1,400 slots. Moreover, the newly opened NU Mall of Asia (NUMA) Building provides an additional 720 parking slots to make your parking experience hassle-free and convenient.
With the help of Manila-Cavite Expressway (CAVITEX), a thriving neighborhood in the nearest municipality in the South, Tanza, stands as an excellent investment for people seeking the peace of urban life and the enjoyment of catching their favorite concerts and sports events without worrying about the inconvenience of both going to the venue and going home. They can enjoy a night out with friends or have a great time watching performances without worrying about their safety. Camella Tanza, positioned as the upcoming largest master-planned township in South Luzon, is set to establish itself as the premier convergence point, effortlessly fusing urban opulence with suburban tranquility. Encompassing a remarkable 8 hectares, this distinguished community strategically sits along the national road of Brgy. Bagtas in Tanza, Cavite.
Camella Capas (New Clark City Athletics Stadium)
When scouting for concert venues in Luzon, the usual prospects like the Philippine Arena, MOA Arena, and Smart Araneta Coliseum typically dominate search results. However, the recent announcement of the FATE World Tour by the KPOP sensation ENHYPEN stirred excitement among the local community of KPOP fans, putting New Clark City in the spotlight. The septet previously announced that they will make their last FATE world tour performance in the Philippines, specifically at New Clark City Athletic Stadium in Capas, Tarlac, next year.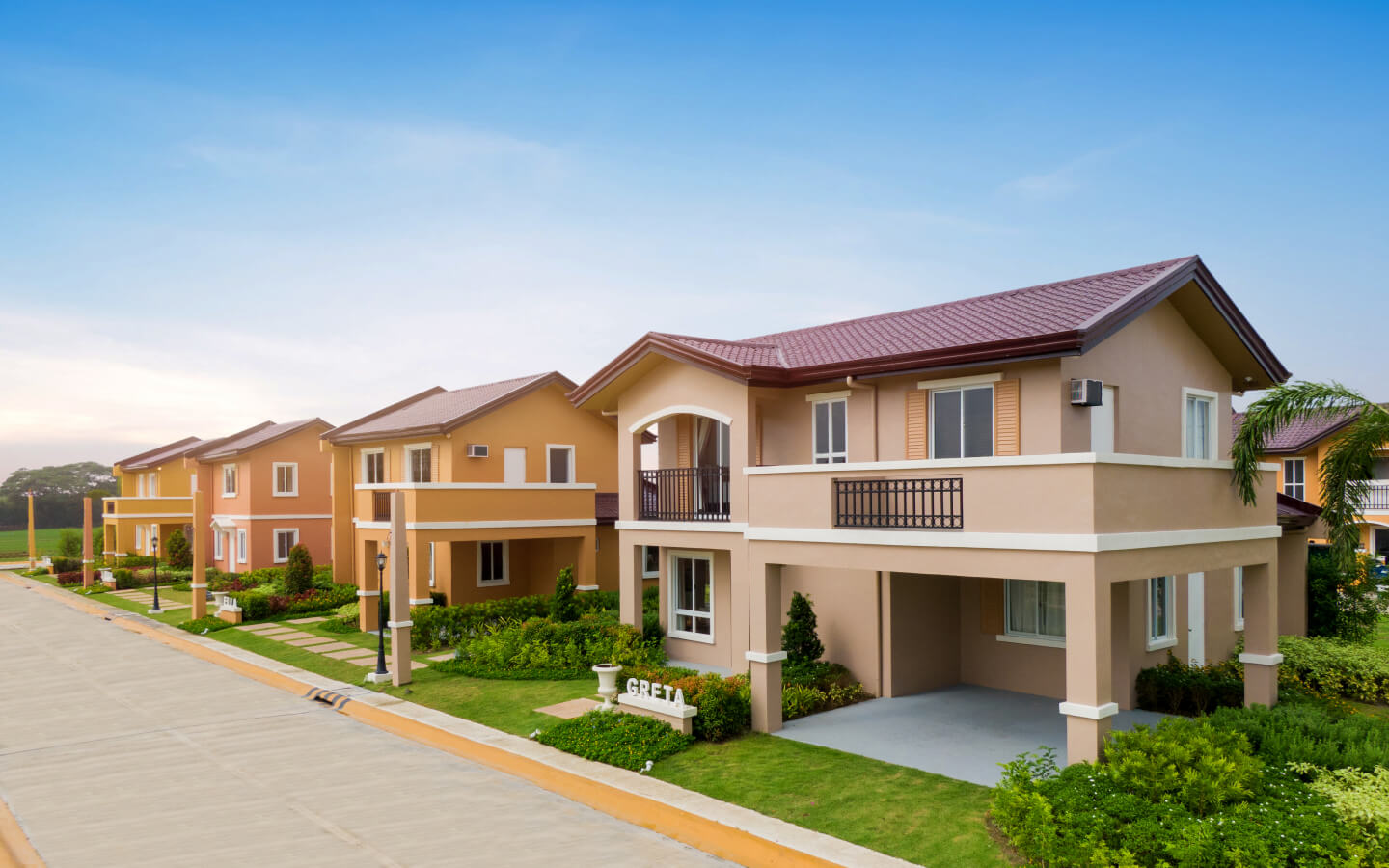 Initially designed for sports events, the New Clark City Athletics Stadium is now embracing a new role as a venue for musical performances. This Tarlac-based stadium is emerging as a premier location for musical acts. With the continuously expanding number of music enthusiasts, let alone KPOP fans, in the country, investments in proximity to New Clark City are experiencing a positive upswing.
A 15-minute drive from New Clark City will bring you to Camella Capas, a burgeoning community that boasts meticulously planned homes designed to provide its residents with wellness, security, and an overall quality of life. Investing in Camella Capas positions residents at the forefront of future concerts and offers real estate investors the opportunity for a lucrative business location.
Camella Sierra Metro East (Smart Araneta Coliseum)
Renowned as one of the oldest and most historic venues, Smart Araneta Coliseum is an iconic symbol within the bustling Araneta City in Cubao, Quezon City, Philippines. This indoor multi-purpose sports arena has etched its name in history as one of the largest indoor arenas in Asia and boasts the distinction of being one of the world's largest clear-span domes.
Primarily recognized as a hub for sports, especially basketball, the Coliseum is a critical venue for major leagues like the Philippine Basketball Association (PBA). It hosts exhilarating basketball clashes in the National Collegiate Athletic Association (NCAA) and the University Athletic Association of the Philippines (UAAP). Beyond its illustrious history as a sports hub, the Smart Araneta Coliseum has evolved into a captivating haven for music enthusiasts, solidifying its reputation as one of the premier concert venues in the Philippines. Hosting a diverse array of musical genres, from pop and rock to K-pop and classical performances, the coliseum has become a versatile stage for both local and international artists.
Investing in a home within Camella Sierra Metro East grants you a serene living environment filled with natural resources and positions you strategically close to the vibrant entertainment and cultural scene surrounding Smart Araneta Coliseum. The development's thoughtful planning and community-centric design ensure that residents enjoy a quality of life surrounded by modern amenities and lush green spaces.
Camella Bacolod South (Panaad Stadium)
The Panaad Stadium has long been celebrated as a hub for sporting events. However, beyond its athletic significance, this iconic stadium has gracefully opened its gates to the world of music. It creates a unique fusion of sports and entertainment, especially during the success of the colorful Masskara Festival, where different bands hold concerts on the ground.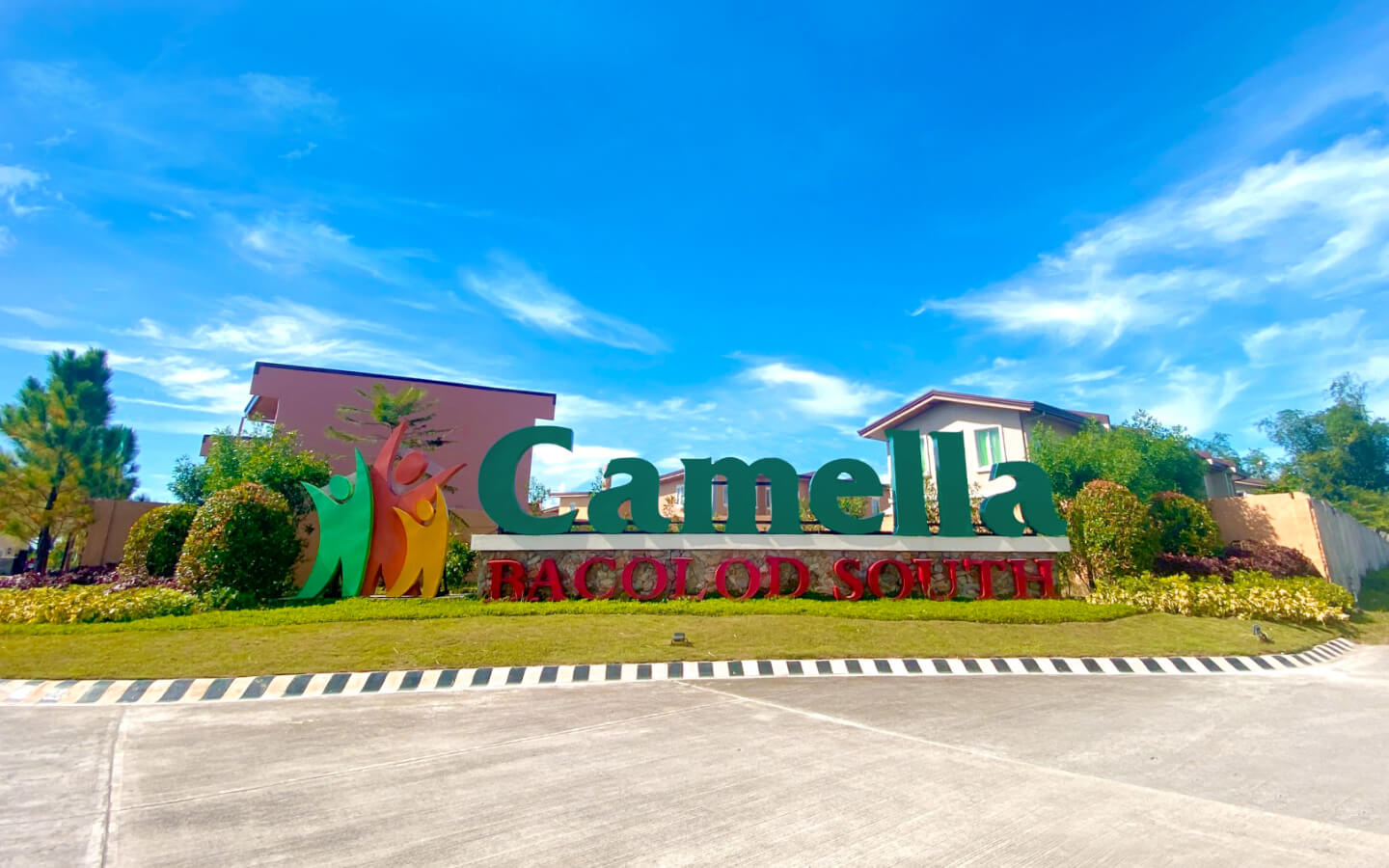 Situated just 10 minutes from Panaad Stadium, Camella Bacolod South offers residents the convenience of enjoying world-class musical performances just a stone's throw away. The strategic location ensures easy access to cultural events and provides a peaceful retreat amid the city's energy.
Camella Riverfront (Cebu City Sports Center)
The Cebu City Sports Center has become synonymous with electrifying concert experiences, hosting a spectrum of musical genres that cater to diverse tastes. With its spacious grounds and cutting-edge facilities, this venue has welcomed local talents and international headliners, creating unforgettable moments for concert-goers amid the iconic backdrop of Cebu's skyline.
Strategically positioned near the Cebu City Sports Center, Camella Riverfront emerges as a premier investment opportunity, offering a seamless integration of modern living and proximity to cultural richness. This residential haven captures the essence of Cebu's charm, providing residents with a tranquil escape while keeping them within arm's reach of the city's vibrant cultural and entertainment hub.
Camella Davao (KJC King Dome)
In the vibrant landscape of Davao, a new star is set to rise, promising not only a breathtaking architectural marvel but also a dynamic stage for the most thrilling live performances. The KJC King Dome, a multi-purpose indoor arena still under development, is poised to redefine Davao's entertainment scene. As anticipation builds for this infrastructure, investors are eyeing the nearby Camella Davao as a prime opportunity for a strategic and lucrative investment.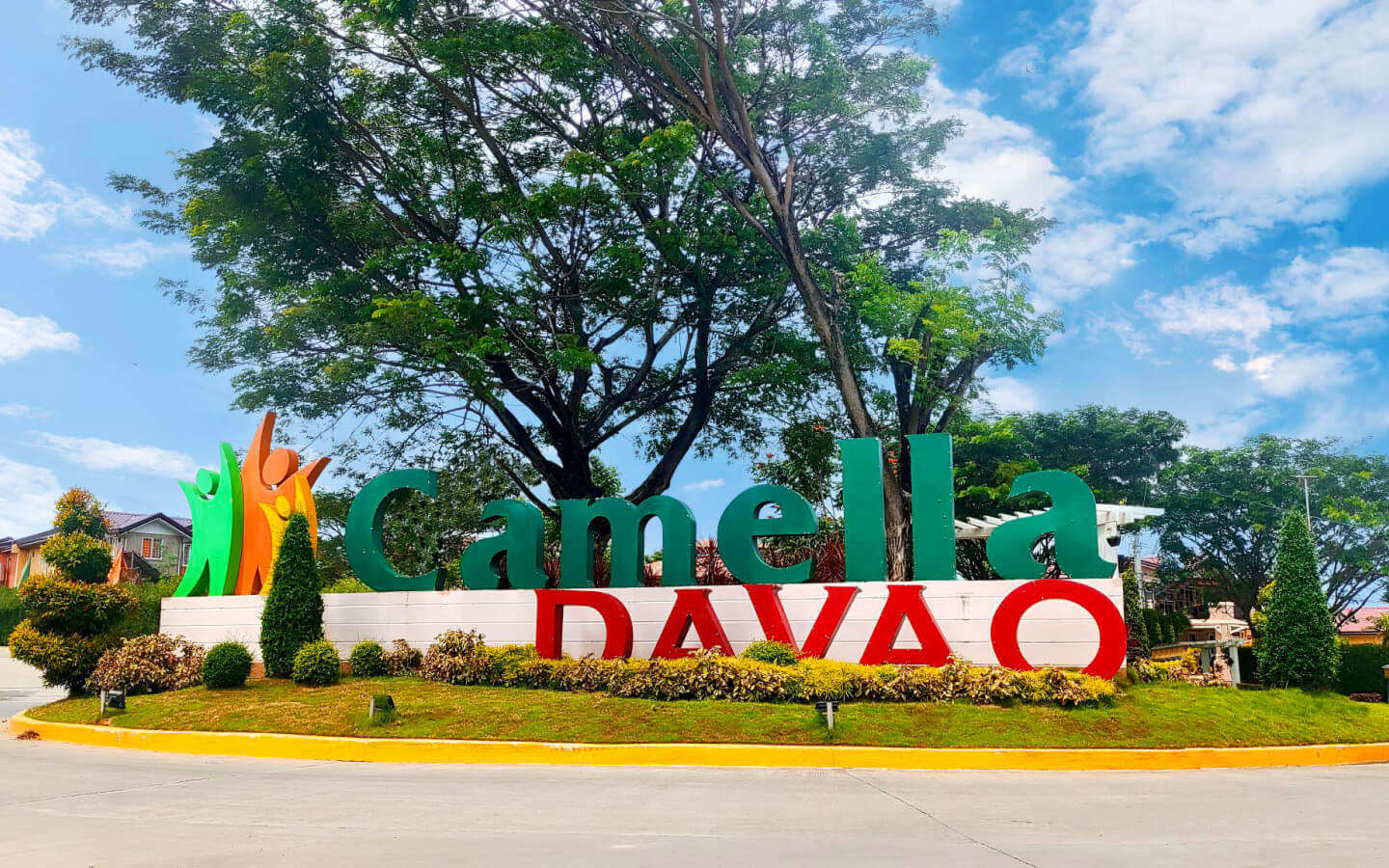 As the KJC King Dome takes center stage in Davao's entertainment landscape, Camella Davao emerges as a golden investment opportunity for those seeking a residence and a lifestyle enriched by cultural experiences. Located strategically near the dome, Camella Davao offers residents the unparalleled advantage of easy access to world-class entertainment. Camella Davao provides a haven for modern living. Meticulously designed homes, green spaces, and contemporary amenities characterize this development.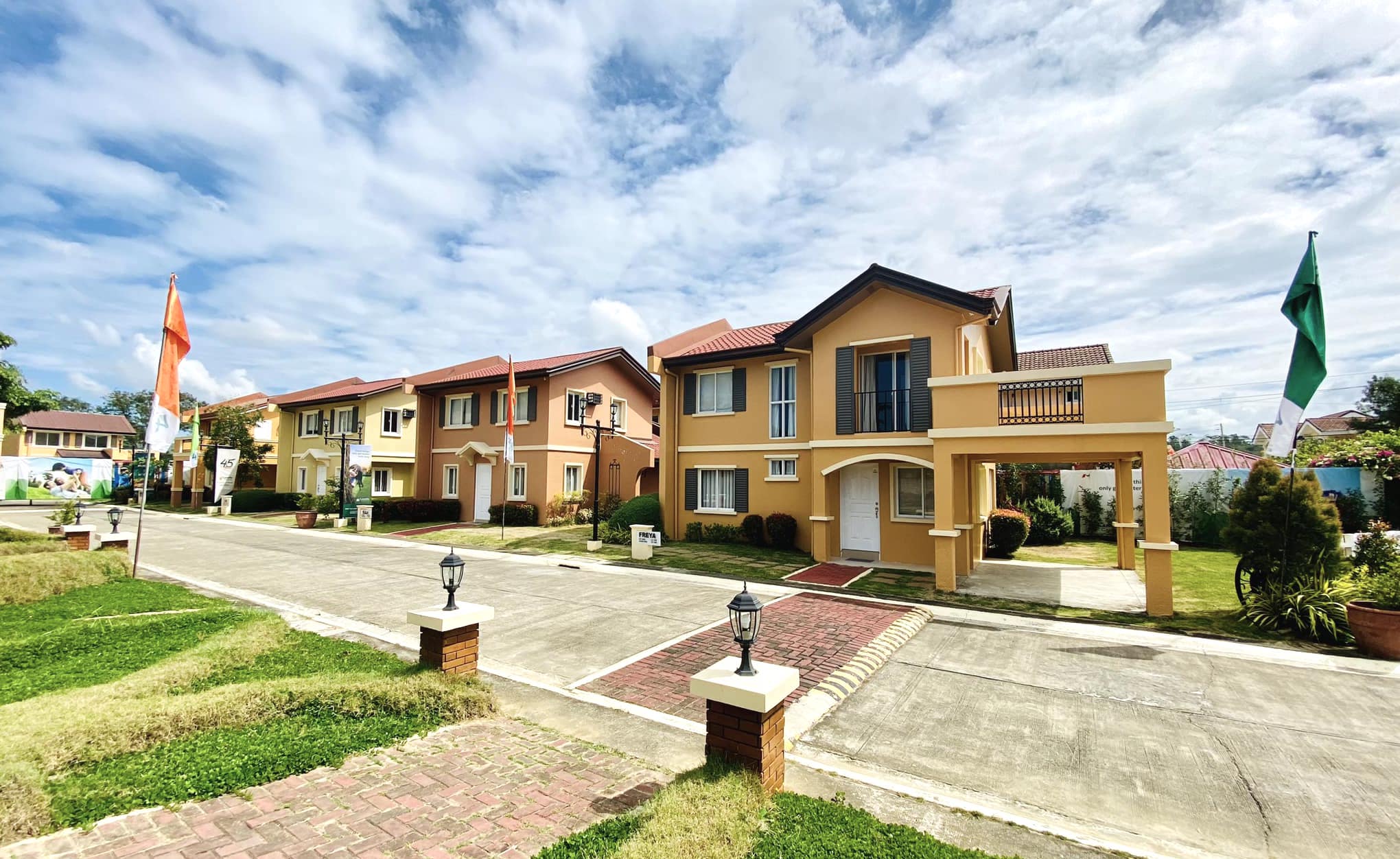 Check out our House and Lot for Sale Properties
Discover our house and lot for sale properties in the Philippines