Aside from the famous Mayon Volcano, there are also mountains of Albay delicacies that you should not miss when visiting the Bicol Region.
---
Albay is famously known as a hidden tourism gem that offers numerous travel, fun, and leisure activities. This is why the 12-14 hours of travel from Manila will always be worth it. The breathtaking sceneries and impressive beaches are just some of the best things that this province offers.
You've probably thinking now of adding Albay to your bucket list or even planning what to do on your next travel here. But you know what makes your Albay tour experience so unique and memorable? It's to tour your taste buds with the mouth-watering dishes and native delicacies.
With the signature tastes of its typical dishes, it became famous in the country. The creamy coconut filled with hot chili peppers added to any dish makes it more satisfying. The abundant use of these ingredients represents the diverse cultures in which this province has become exceptional.
Whether you're on a quick vacation or just plain sightseeing, be sure to try some of these when you visit Albay. Let's drive south and taste the flavors of Albay. So now, we've listed some delicacies waiting for you to sate your appetite:
Bicol Express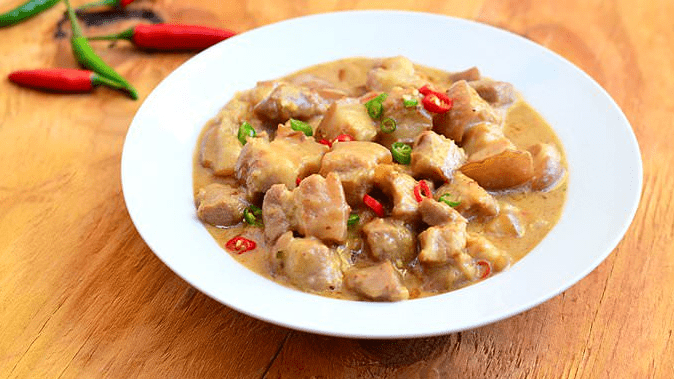 This Bicol's spicy dish is the most popular in the country. Many think this originated here in Bicol, but its recipe was actually based on the original Malate creation. However, the natives here in Bicol have made their version. It is a meat dish mixed with coconut milk, sautéed shrimp paste, and chili. The spiciness and saltiness add to the flavor, making it perfect with rice. You can find this anywhere in the Philippines, but nothing beats the taste of Bicol expresses cooked here in Albay. 
Pinangat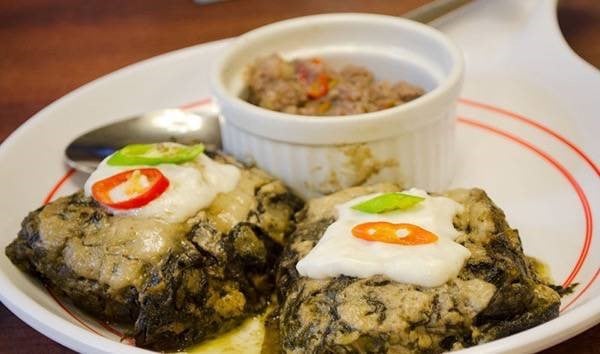 Another signature dish is the "pinangat," which is also prepared with meat, chili, coconut milk, and taro leaves (gabi leaves). It is a variant of "laing," but the only difference is that it is wrapped in taro leaves. There are also other variations of pinangat, which are filled with sardines, catfish, or tuna.
The best pinangat is in Camalig, Albay, and it is freshly served, either hot or frozen. Your Albay getaway won't complete if you don't buy frozen pinangat because this is usually one of the treats visitors would bring home.
How can you make your Albay stay more worth the while? Here are some ideas:
Where To Go And What To Do In Albay?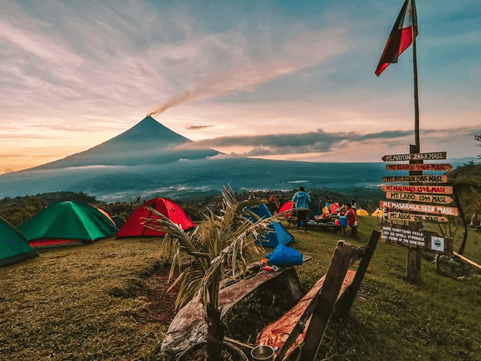 Inulukan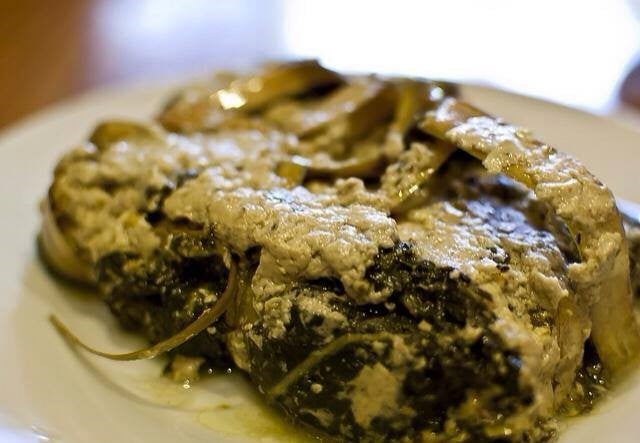 This aromatic dish is also another version of laing and almost the same pinangat but with slight recipes. Inulukan is made from the shredded meat of river crabs (ulok) then wrapped in several layers of taro leaves (gabi) cooked with line and coconut milk. You can also check out the stores along the street of Camalig that offer individually packed frozen Inulukan available for taking out or pasalubong to your loved ones. Isn't it good to bring this typical dish to your family or friends? Let them try it too!
Pili Nut Candy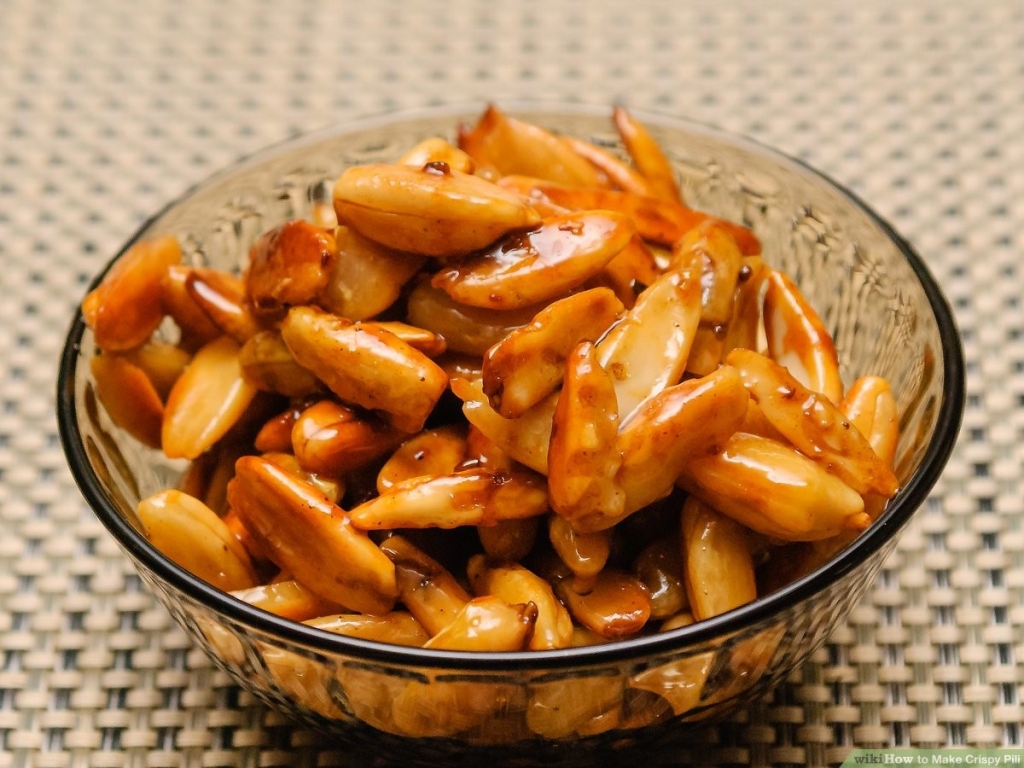 For local dessert, look no further! Head on to Legazpi City, Albay. The town is also known for its native premium pili nuts. You can experience here the unique taste of Philippine nuts. One of the most trusted stores that offer the best pili nut candies and other products made of Pili is the Albay Pilinut Candy located here in Legazpi City. There are so many variants of pili candies that you can choose from. The best-sellers are Mazapan De Pili, Caramelitos, Salted Pili, Butternuts, Pastillas, and Sesame seed coated pili nuts. Prices are very affordable here; that's why visitors would always include their pili nut shopping in their itinerary to bring home to friends and family after their trip.
Tiwi Halo Halo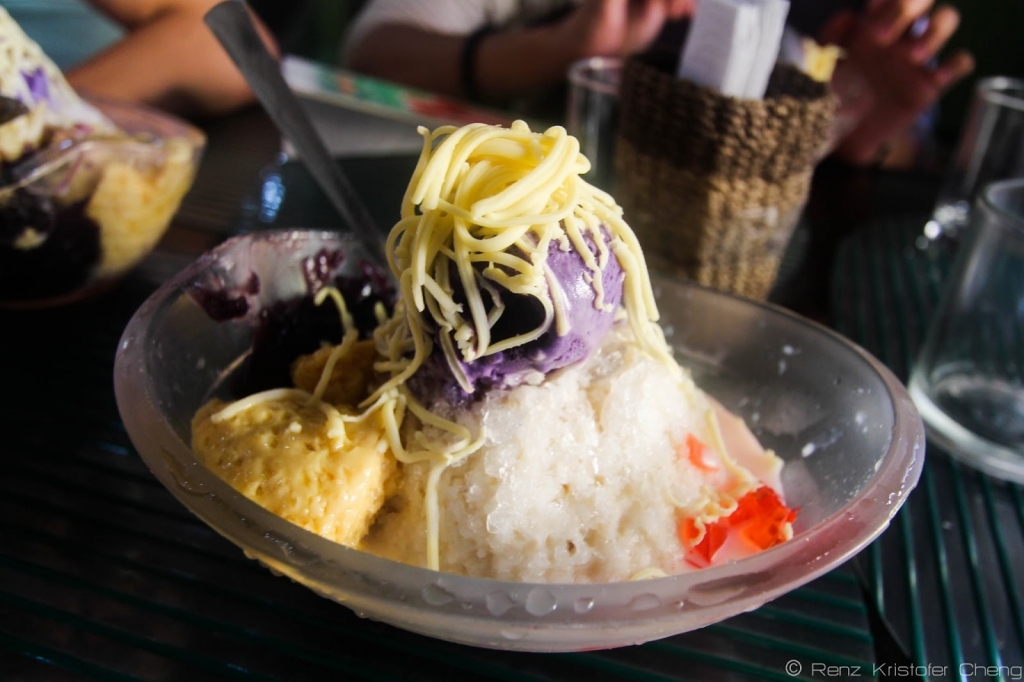 The Bicol's most popular halo-halo is in Tiwi, Albay, at the DJC Halo-Halo. This has a unique, tasty blend of sweet and salty flavor. Its finely mixed ingredients are genuinely a reflection of Albayano's style. It is a concoction of snowy perfect shaved ice, minatamis na saba (bananas cooked in sugar syrup), and ube halaya (purple yam). In addition, it also has Leche flan and fruit salad to bring the signature taste to the whole experience. Indeed, your trip will surely be a sweet escape!
Get to know the south better. See more places you can explore here:
Exploring Popular Areas Near Camella Calamba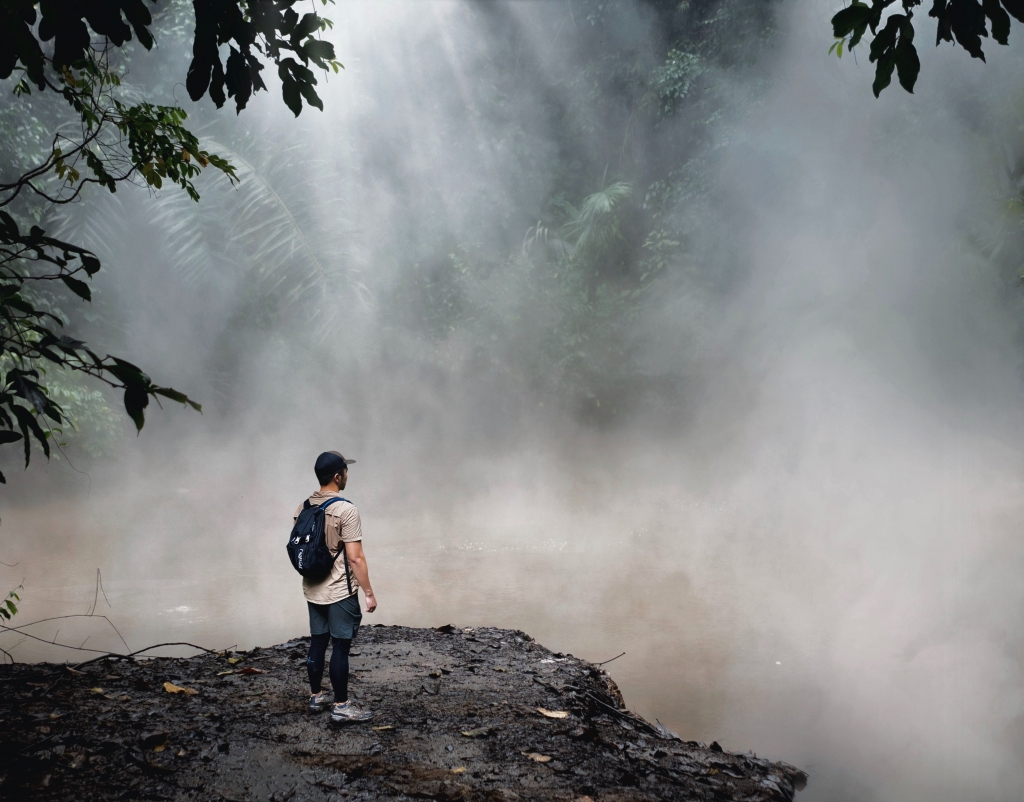 Ligao's Rice Puto
Let's go to the home of the best rice puto. Upon entering the town of Ligao, the first thing you would notice is the stores selling hot and freshly steamed rice puto. What makes their puto so unique is that it has two different variants of fillings, macapuno and pandan. The first bite would satisfy you because the flavors delightfully melt in your mouth. Nothing beats a trip that's full of food trips!
Longanisa de Guinobatan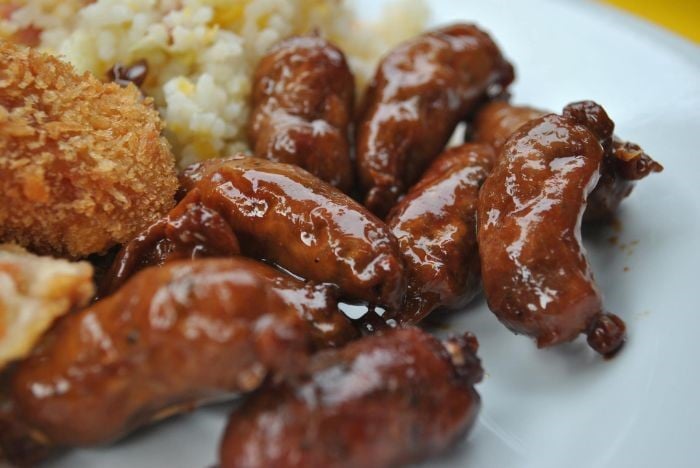 This time, another sumptuous delicacy from the town of Guinobatan, Albay. Take a big bite of Longganisa de Guinobatan. It is a pork sausage with a salty flavor dipped in vinegar and egg. Unlike other native sausages in the country, Guinobatan's product is being made manually. This distinct sausage has two types: Regular (50% lean meat and 50% fat) and Special (80% lean meat). It also has fewer additives, so this is perfect for those who usually don't fond of foods with more preservatives.
Sili Ice cream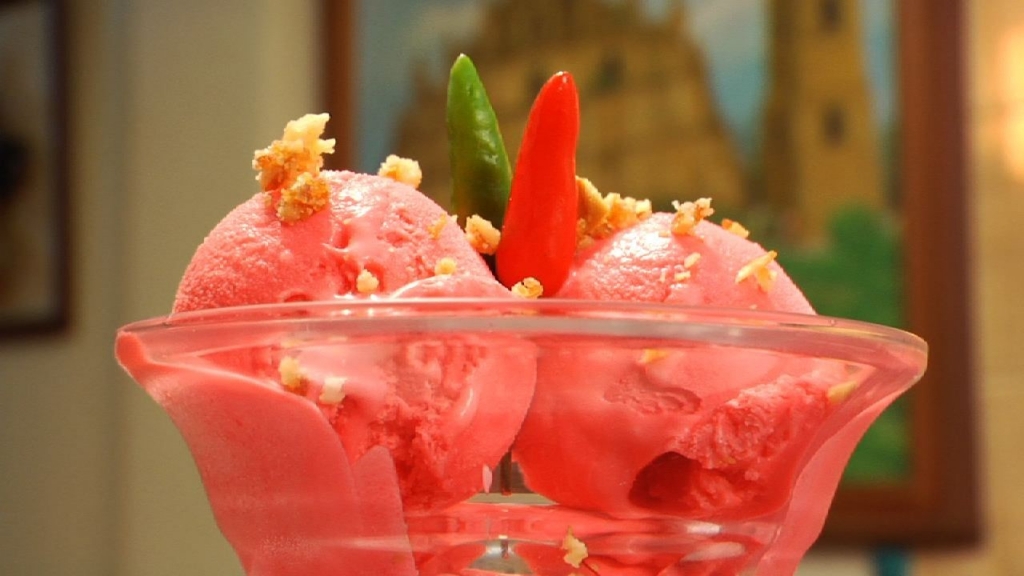 Who doesn't love ice cream? Most of us love this, but what if this dessert has a slight twist? Spice up your taste bud and indulge with Albay's ice cream with a kick of chili! Its strawberry-like color looks so delicious and might fool you at first sight.
Introduced by 1st Colonial Grill Restaurant, this ice cream's primary ingredients include "siling labuyo" and coconut milk which is the local food symbol of Bicol. As you savor it, you'll feel a lingering spicy sensation on your tongue, feeling the combination of hotness and coldness in every scoop. By the way, this also comes with four spicy levels: Level 1, Level 2, Level 3, and Volcano, where you can choose depending on your spice tolerance.
Whether you love adventure or food trips, Albay is the place to be or a wanderlust person like you. The native delicacies that it offers are always distinct to their kind. Plan your visit and taste the rich culture of Albay on your next getaway. You'll probably never run out of new things to try.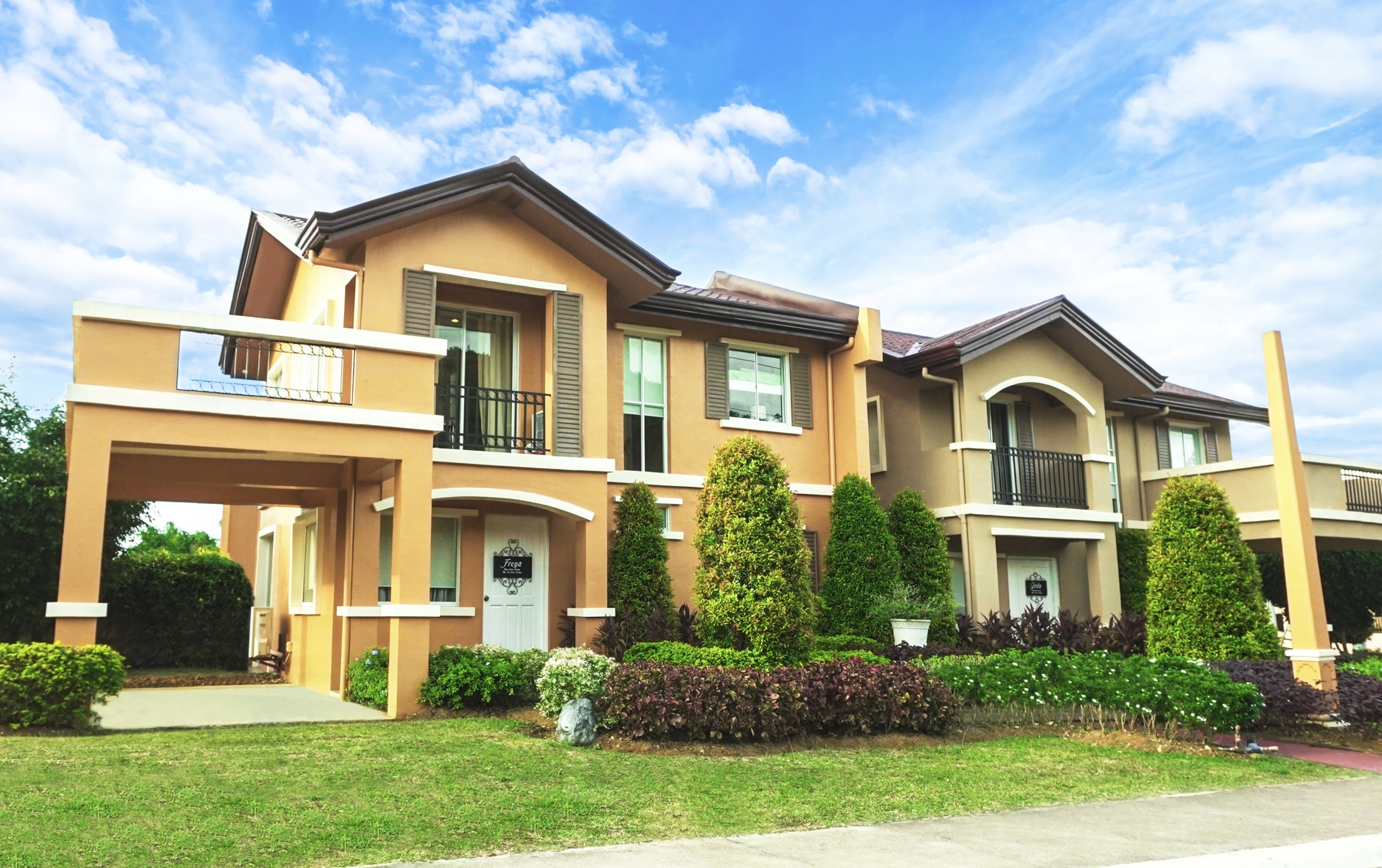 We've got the perfect home location for you in Albay.
Check out Camella's catalog of house and lot in Legazpi, Albay!