A glamorous country with bountiful areas of natural beauty, It consists of abundant greeneries, distinct species, and teeming bodies of water. It is set in the Southeastern part of Asia with brimming flora and fauna, so if you asked someone who is not native to the island, they would probably tell you how much they'd love to pay a visit.
'The Pearl of the Orient Seas" is not just a simple or small country you can belittle or degrade. It is a star-studded archipelagic country where you can unleash the beast in you. It is a haven for adventures, mountaineers, and professional divers worldwide. Why? The country beams pride with its distinctive rock formations, innumerable mountains to trek on, and swarming depths of sea life.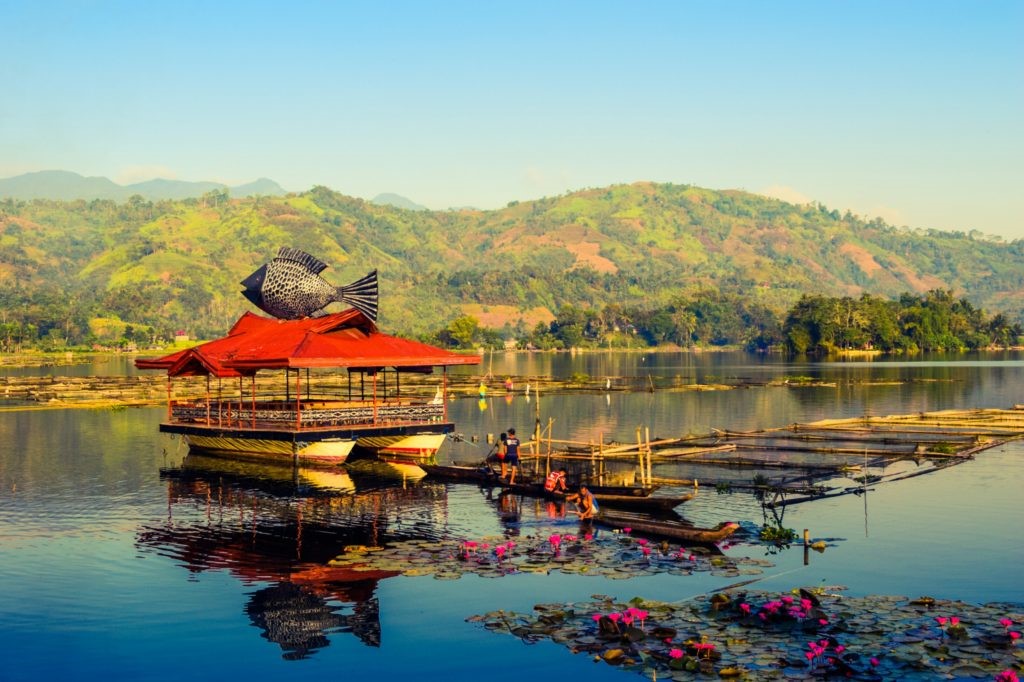 A welcoming paradise-like place on earth
It is without a doubt that almost everyone in the world wants to visit a paradise-like place on earth. A place that can fill your sense, recharge your energies, and rekindle your once lost will to live. The Philippines, of all the countries in the world, can give you the most memorable experience – an exhilarating one.
Prepare your credentials now and explore the beauty of the Philippines. Book your flights, arrange your luggage, and look for available lodgings as you are about to enter a world with vibrant life – the Philippines!
If you still haven't had your passport or visa, settle them now. Should you wish to stay in the Philippines much longer, here is a detailed guide on the different types of VISAs in the Philippines.
There are short-term VISAs, long-term VISAs, and special VISAs, and here's how you can acquire them:
What is a VISA or Philippine VISA?
Visa comes from the Modern Latin word " charta visa," which translates to a "verified paper" or a "paper that has to be seen." In today's time, a visa is an essential travel document that grants a person permission to enter or stay in a foreign country. Most of the time, a visa conjointly works with the travel passport as some countries in the world require it. A person can apply for it either at an embassy, a consulate, or online. In any case, you must apply for it before traveling, especially if the country you intend to visit has visa requirements.
If you're wondering what a visa looks like, it resembles a sticker, which is then on a person's travel passport. It contains personal information such as the traveler's name, sex, birth date, nationality, picture, and the number of days allowed for a person to stay.
The Philippine visa is the same as the others, but it can only be issued or made by a consular officer at a Philippine Embassy or Consulate abroad. Once issued, it means that the person applying for the visa is eligible to visit the country. The personal documents of that person have been properly scrutinized and examined and, therefore, can proceed to the Philippines. After doing so, the person can request entry permission from the Philippine immigration, who's responsible for admitting foreign nationals into the country. However, to make it clear, acquiring a visa does not necessarily mean you have a 100% acceptance rate in the country. It is because the approval has yet to be made by the authorities of Philippine Immigration.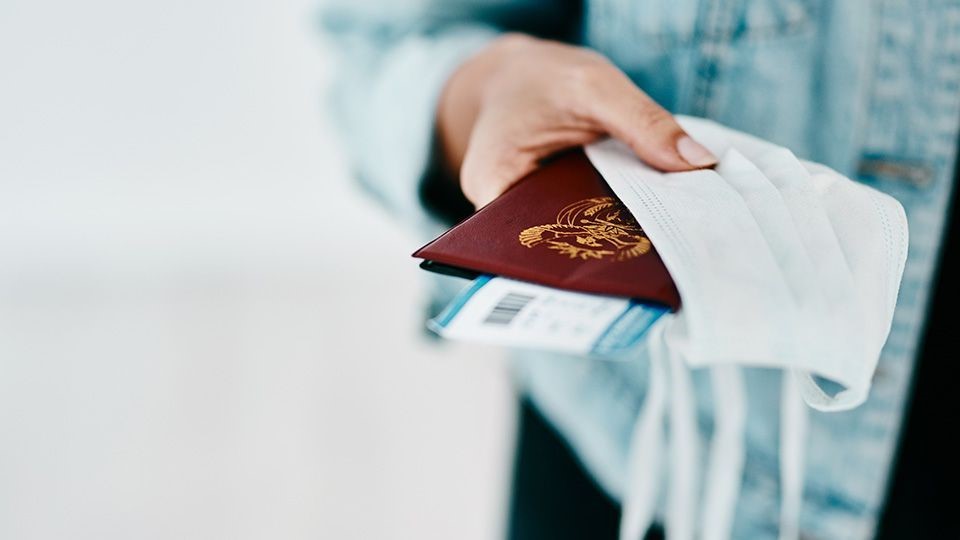 What is the Importance of a VISA?
Visa bears great significance to every country in the world. It is one of the main requirements for several reasons. One is to stop illegal immigration. Second, a visa helps monitor people who come to and from the country. It is also a safety measure and will help them manage security concerns. Lastly, the visa is a defensive effort of the host country to detect or prevent any form of security risks that can potentially cause harmful effects on the country.
Why Do You Need a Philippine VISA?
The Philippines does not require a visa for more than 100 countries worldwide. As a matter of fact, the period of a traveler's stay depends on the country where they came from. Others can have a maximum period of thirty (30) days, whereas others can have up to six (6) months. Some foreign tourists are allowed only seven (7) to fourteen (14) days without a visa if their country of origin falls under the selected countries in the Philippines.
You need to apply for Philippine Visa should you wish to stay longer or look for a house and lot for sale in the Philippines. In any case, you need to file for it once your duration of stay expires. You may opt to apply before traveling to avoid problems in the future. If you want to know the step-by-step process on how to apply, proceed to the next part of this article.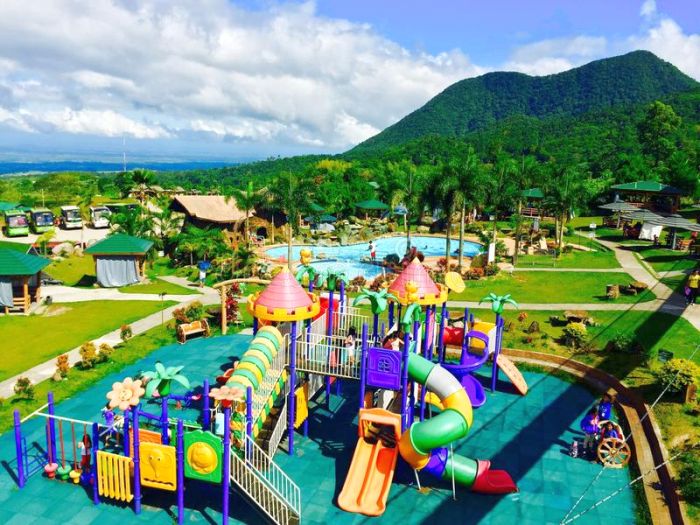 How Do You Apply for Philippine VISA?
Three ways to apply for a travel visa
As for the Philippines, a traveler must apply in person. Typically, you should pay a visit to the Philippine Embassy or Consulate abroad, while those under eighteen (18) years old must have the application filed by a person responsible for his overall welfare. Of course, there are minimum requirements you need to have to comply with.
According to the Department of Foreign Affairs, there are specific requirements one shall need for applying for a temporary visitor's visa in the Philippines. They are as follows:
Passport or Travel Document valid for at least six (6) months beyond the intended period of stay in the Philippines with blank pages to place the visa in;
Two (2) passport size photos with 35 mm x 45 mm dimensions;
Proof of bona fide status to determine whether you are a tourist or a businessman;
Confirmed or reserved plane tickets for return or onward journey to the next intended destination;
Duly accomplished Philippine Visa Application Form;
Proof of financial capacity to cover the expenses of the entire duration of your stay in the Philippines. For example, pay slips or bank statements;
Proof of employment from your employer. If you are a student, you shall have a letter from the school, or if you are self-employed, you must have a business registration certificate and
Payment for the Philippine Visa Fees
What are the Different Types of Philippine VISAs?
The Philippine Immigration issued an act determining fourteen (14) different types of visas into two broad categories or groups: Section 9 or the non-immigrant visas and Section 13 or the immigrant visas.
There are also types of visas that are not yet classified, called 'special visas.'
What are the Short-term or Philippine Non-immigrant VISAs?
Section 9 or Non–Immigrant visas of the Philippine Immigration Acts, identifies exclusives for temporary visits to the country. Common reasons are business, tourism, transit, education, employment, or medical attention. They are often called 'short term or 'short stay' visas as they fall between a few days or months not exceeding years. It is also issued for foreign tourists not qualified for permanent residence in the country. To know more about them, here's a detailed description of each type:
Tourist Visa or 9(a) is exclusive for pleasure, tourism, business, or medical care. Visiting parents, relatives, or family members also falls under this section. Also added here are travelers attending academic, cultural, or sports events like Sea Games.
Transit Visa or 9(b) is meant for quick way or transit in the Philippines, and foreign travelers shall obtain one should they wish to transit through the Philippines on the way to a third country.
Seaman Visa or 9(c) permits a seafarer who will be joining a vessel that docks in a Philippine port.
Treaty Trader or 9(d) is in effect for trading or businesses in the country.
Student Visa or 9(f) for foreign nationals who wish to take short-term courses in the Philippines
If you are an international student who wishes to study short-term non-degree courses in the Philippines, you must apply for a short-term or temporary visitor's visa. The documents you might need for applications based on the Department of Foreign Affairs (DFA) are:
Letter Request
Certificate of School Acceptance (it should be under the list of accredited schools by the Bureau of Immigrants that accepts international students);
Photocopy of Passport (it shall reflect the applicant's period of stay in the Philippines);
Affidavit of Support;
Proof of Financial Capacity; and
Birth Certificate
Employment Visa or 9(g) is for foreign nationals who want to work in the Philippines. A work permit comes along with it.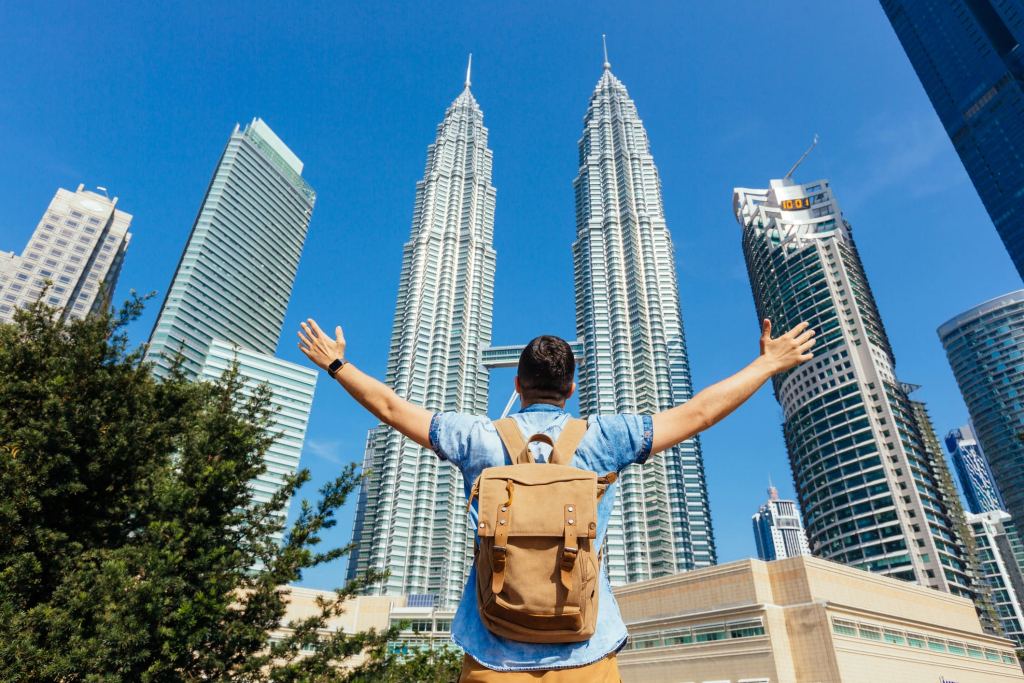 What are the Long-term Philippine Immigrant VISAs?
Section 9 of Non-Immigrant visas of the Philippine Immigration Act contains information about implications for foreign tourists who wish to settle permanent residence in the country. They are also called 'long term' or 'long stays' as the visa can take effect for months or years. Those who only have rights for long-stay visas shall fall into any of these categories:
Quota Visa or 13 – As the name suggests, the quota visa grants 50 foreign nationals a chance for permanent residence in the country every year. However, the applicant must also come from a country that accepts Filipinos as immigrants in their country. Also, the applicant must show sets of exquisite skills that can benefit the country.
13(a) Visa – the foreign national applicant is either a spouse or an unmarried child (21 years old and below) of a Filipino citizen.
13(b) Visa – it is exclusive for children born during a temporary visit abroad to a Filipino mother or mother granted permanent residence in the Philippines.
13(c) Visa – it is for children born after the parents received the visa.
13(d) Visa – it is for a Filipina and her unmarried children who lost her/their Filipino citizenship after marrying a foreign national
13(e) Visa – it is for foreign nationals who are permanent residents of a foreign country that will have a brief visit to the Philippines and apply for resuming permanent residence.
13(f) Visa – it is for the spouse or children of a foreign national that's been granted permanent residence to the Philippines before the issuance of the Philippine Immigration Act.
13(g) Visa – it is for naturally-born Filipinos naturalized in a foreign country who wish to reside in the Philippines permanently.
What are Philippine Special VISAs?
The Philippines Special Visas or SRRV is a retiree's visa under the retirement programed of the PRA or Philippine Retirement Authority. Only a few can have access to it as it only involves those who are under this condition:
Special Investor's Resident Visa or SIRV – is a visa for foreign nationals with shares in any of the Philippine corporations listed under the Investment Priority Plan. They should be either part of the manufacturing or service sectors.
Special Visa for Employment Generation or SVEG – is a visa for foreign nationals who can employ at least ten (10) Filipino citizens in a business area.
Special Resident Retiree's Visa or SRRV – is a visa for foreign nationals who hope to have their retirement in the Philippines.
Special Non-immigrant Visa or SNIV – is a visa for foreign nationals who are employees of multinational corporations in the Philippines.
Special Employment Visa or SEVOBU – is a visa for employed foreign nationals under the Philippine offshore units of foreign banks.
Find Yourself a Home on the Best Island in the World
After spending time in the Philippines, you might find yourself wanting to stay here. Perhaps you are wondering how much a house and lot unit is in the Philippines or how you will apply for permanent residence. Maybe, you are also hoping to be one of those lucky, yet skilled professionals qualified to own a house and lot property in the Philippines. However, if you are already eligible for an immigrant or special visa in the Philippines, why not look for a trusted home builder that has produced quality homes for over 45 years?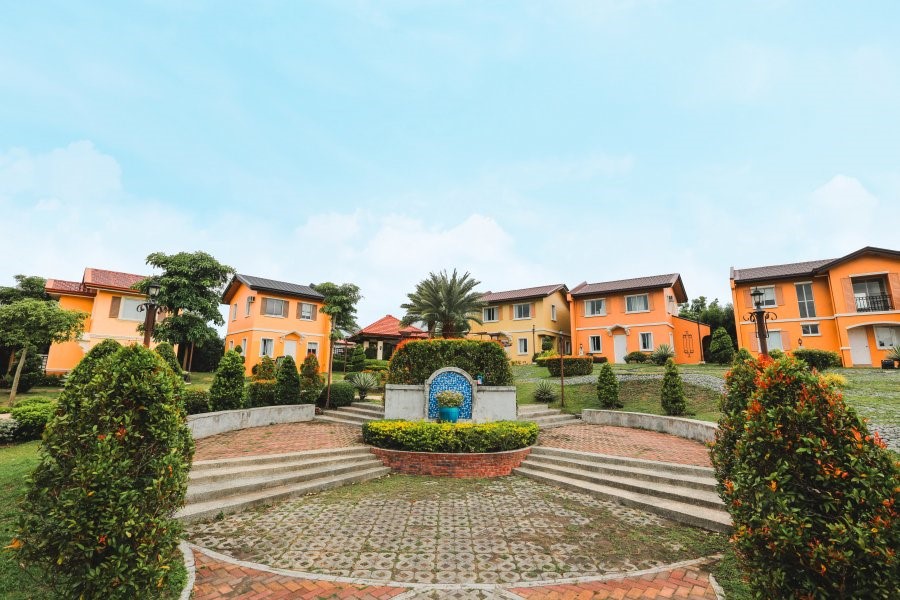 The Camella Homes can give you the best housing experience in the Philippines.
It has starter homes for naturalized Filipino citizens who want to start a family. There is also a house model ideal for retirees granted special visas. You can have the best retirement home with Camella as it offers houses with the perfect balance of urban and rural life.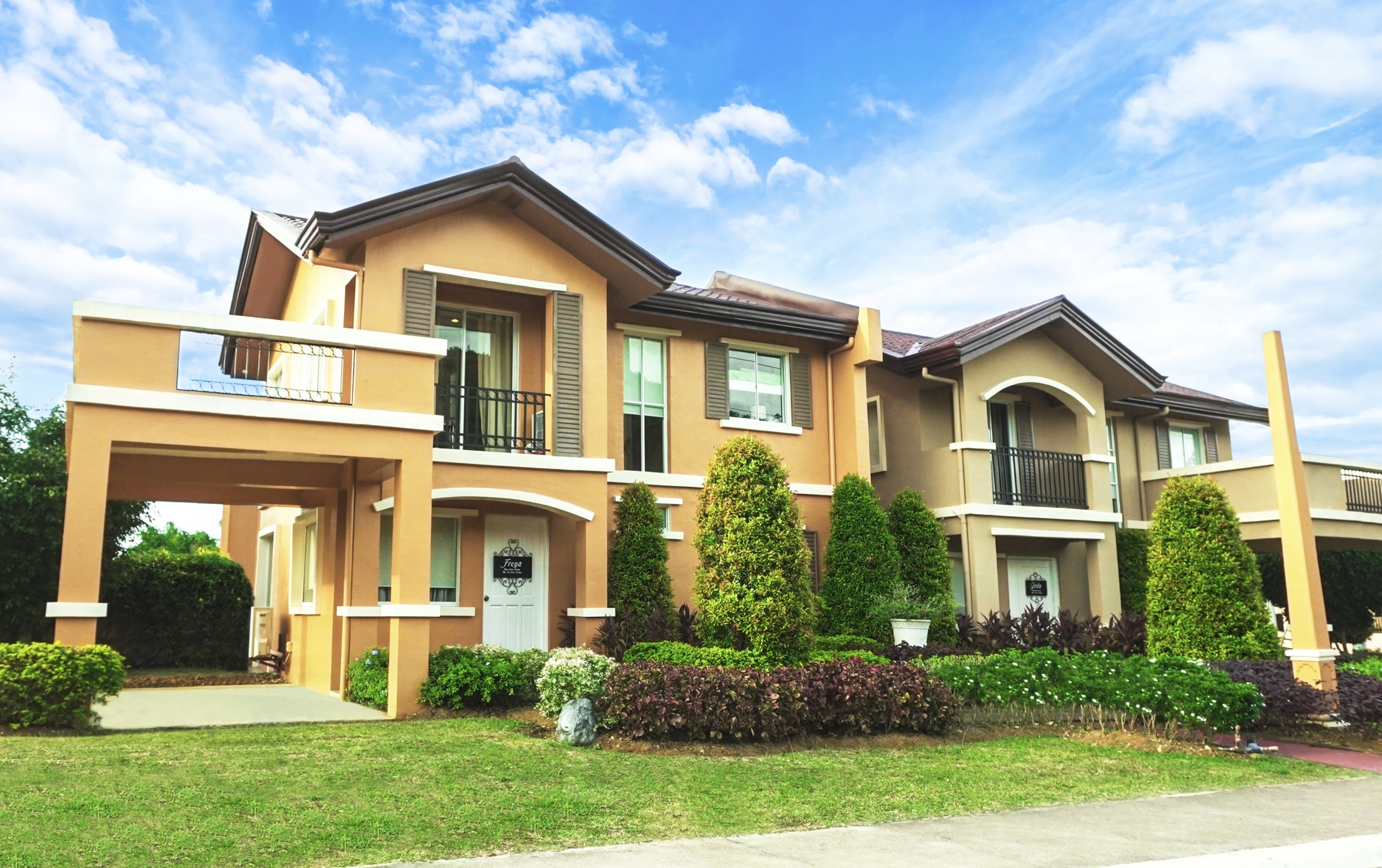 Get Your Next Property Investment in the Philippines
Check out Camella's catalog of house and lot in the Philippines!