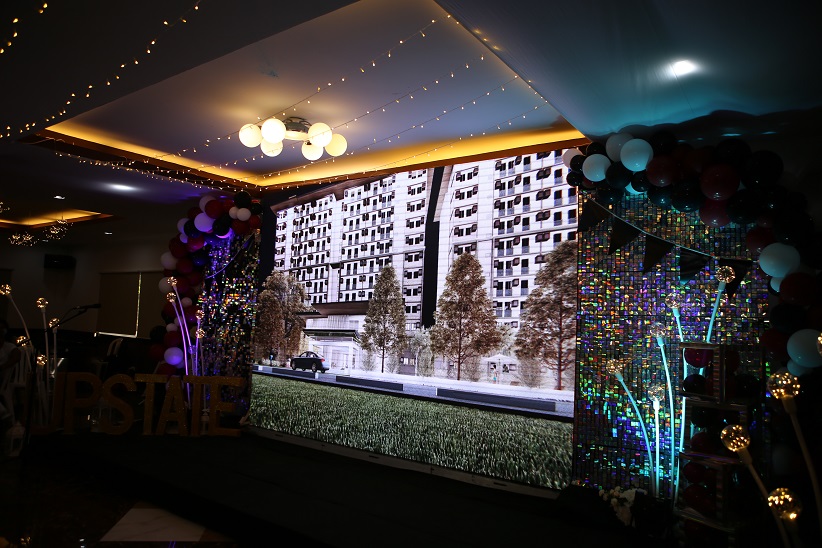 True to its commitment to a strategic regional expansion, Camella held an exclusive unveiling of its on-the-rise lifestyle condominium in Laguna, Camella Manors Upstate, to its business partners and stakeholders last October 21, 2022.
Hailing the launch "PRIMED," Camella spearheads Bay's readiness for vertical properties, seeing its continuous growth close to Metro Manila and the nearby thriving localities of Los Banos, Calamba, and Cabuyao.
Banking on the potential for lucrative investments in South Luzon, the upcoming condominium development covers the demand within and beyond the municipality for quality residential spaces and property venture opportunities by different market sectors. Among the mentioned sectors were the Overseas Workers, with their continued interest in CALABARZON properties, as reported in Lamudi's 2nd Quarter of 2022 Outlook.
"Be prepared for Manors Upstate because our market will be around the world," Camella South Luzon Marketing Head Elena Santos-Notario said.
Guest speaker Emmanuel Santos of the sales-focused "Ahente" book series reiterated the positive investment interest for Camella Manors Upstate, led mainly by its proximity to recognized academic institutions, which implies the unceasing demand of faculties and students for residential spaces and the investors for business opportunities.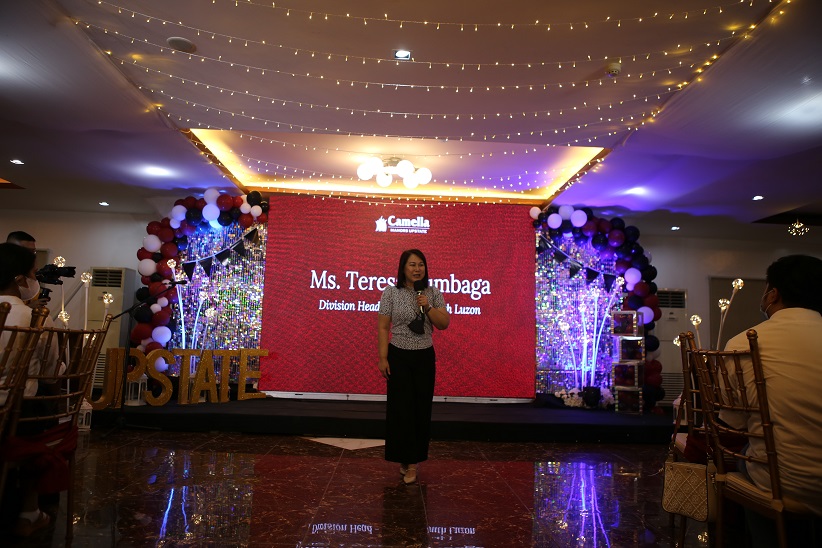 "We are more than ready to bring you the first and only lifestyle vertical in Bay, Laguna," Teresa Tumbaga, Camella Division Head for South Luzon, said during the event.
As Camella's promising sixth condominium development nationwide, Camella Manors Upstate brings the homebuilder's trademark of "elevated living" to Bay and prides itself as the first to take advantage of the municipality's potential for vertical residences. This on-the-rise project is a resort-themed vision of residential towers, with lifestyle amenities planned to fit the need for a holistic lifestyle of Upstate's primary market: study area, clubhouse with gym, game room, play park, pet park, and pocket garden.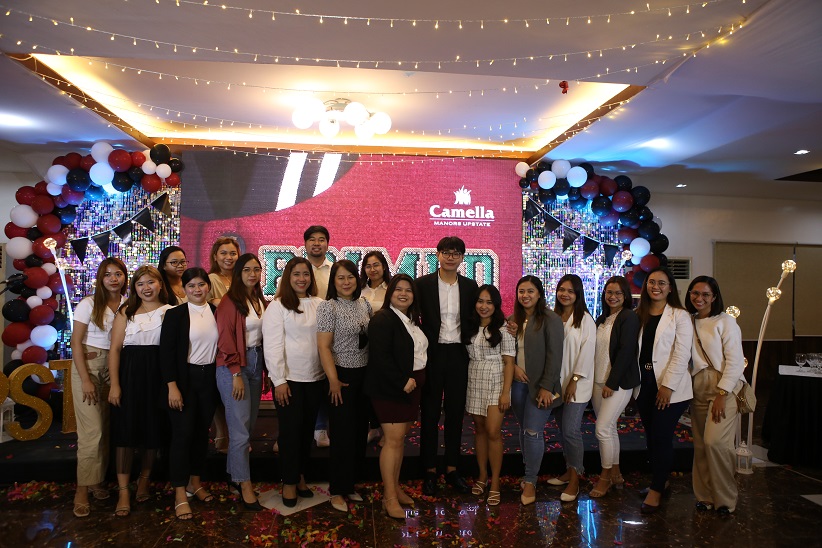 What makes Laguna ideal for Condo Living?
If you want to experience formal living in Laguna, here's the perfect opportunity to discover Camella's vertical village and the first condo development to rise soon in Bay, Laguna. The province's ideal location for a condo lifestyle makes Laguna a top-tier location for condo investors or dwellers.
Here are a few best reasons to invest in a condo in Laguna with Camella Manors Upstate.
Lower population density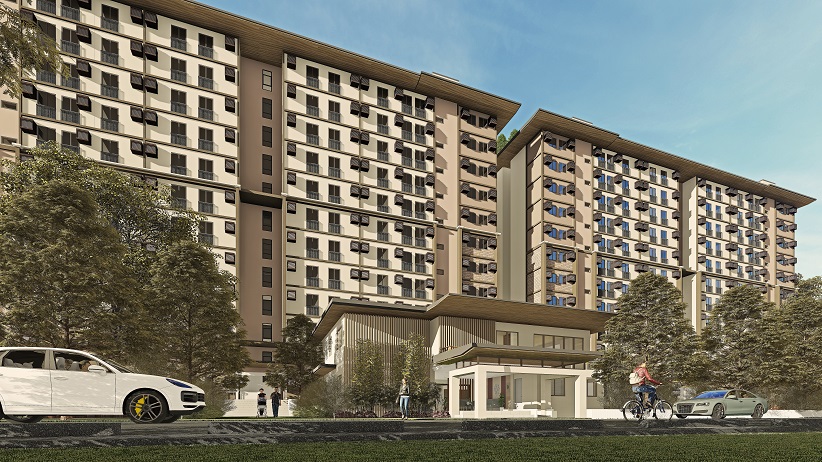 Living in Laguna, you can observe that number of people is considerably lower than in metro cities in Central Luzon. The province has a low population density. While growing in popularity, the province generally has much fewer people, and you can feel its low number within the busiest areas around the city.
Residents in Laguna have a lot more space to move freely without feeling overcrowded in any places of interest.
Laguna's access to Metro Manila
Prospective homebuyers are often deterred from buying a property in Laguna because commuting from Metro Manila to Laguna is time-consuming and difficult.
That said, they are under the impression that working or studying in Metro Manila is challenging, given their prospective choice of address.
With the construction of major thoroughfares, however, residents from Laguna can travel to the business and education districts of Metro Manila quickly. People from Luzon may even say that people from the South can get anywhere in Manila quicker than anyone coming from Metro Manila.
Less traffic congestion
Laguna has a low population density. You can expect less traffic congestion than in other cities in Metro Manila. Living in South Luzon, you can determine that traffic is way lesser than the metro, as it is less of an issue for some southern residents.
Laguna's access to the Cavite-Laguna Expressway (CALAX) and the like allows residents from Laguna to travel to and from Metro Manila with no difficulty. More importantly, these major road infrastructures enable various options to move around in the South quickly and conveniently.
Diverse commercial establishments
With Laguna's growing popularity, business owners must unavoidably pay attention to potential business expansions. As a result, businesses have started to appear and are being constructed to meet the demands of locals in terms of shopping and lifestyle.
Laguna even has a few renowned shops and eateries from Metro Manila.
Promising developments in Laguna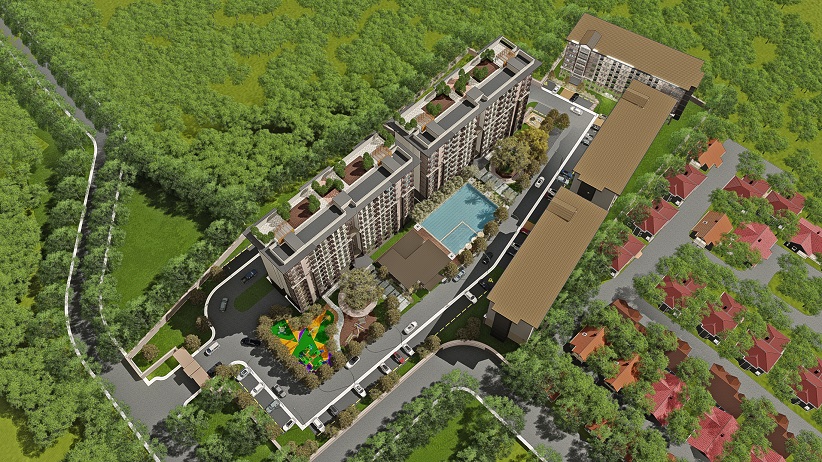 There might not even be a need to continue working in Manila, given the abundance of options in the South. Recent years have seen significant investment in the South, accelerating infrastructural and economic development.
The future holds even more investment potential for Laguna and a plethora of job opportunities.
Excellent schools in Laguna
Several schools have moved to the provinces, in addition to some enterprises expanding to the South. If you are looking for a good university, living in a condo in Laguna can answer your demand as a student or even as a parent looking out for their kid's interests.
Students now have many valuable educational opportunities without traveling far from Laguna to Metro Manila.
Less pollution in Laguna
Living in the South has several advantages, including considerably better air. Due to the overwhelming car exhaust from the numerous vehicles passing through Metro Manila every day, its heavily populated districts are not the most pleasant places. Metro Manila is well known for its air pollution.
Because of its wider roadways, more open areas, and trees, as well as its lower population density, Laguna is noted to have considerably less air pollution.
Environmentally conscious cities
The South is famed for its ecologically sensitive cities, with some local governments even going so far as to outright outlaw single-use plastic. This has established a standard for Manila's other major cities to follow.
Despite this, southern communities like Laguna tend to be cleaner and greener since the people there are likewise concerned about keeping their surroundings clear of the trash.
Laguna is mostly flood free
Cities in the South, including Laguna, are mainly free of flooding because residents have an environmentally conscious culture and good waste management.
While there may be some exceptions, those who live in the South are often less impacted by heavy rains that cause deep flooding than those who live in Metro Manila.
Appreciating property values in Laguna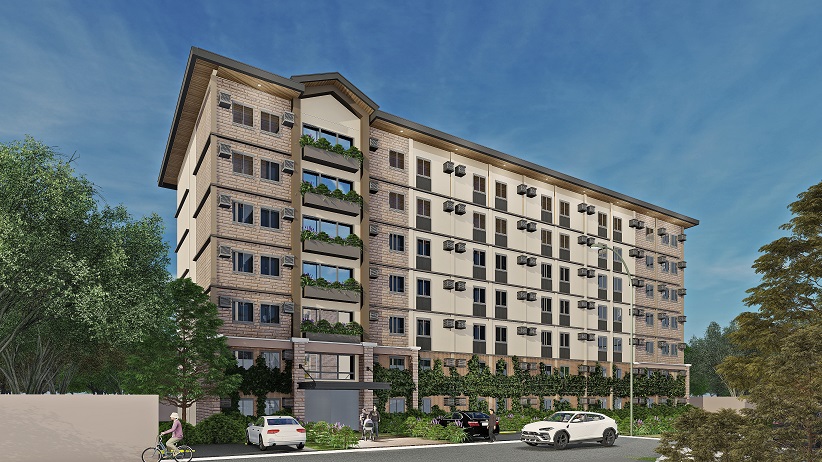 Perhaps the biggest allure of living in Laguna is that the residential properties are known to appreciate. With Laguna rising in popularity, more and more families and real estate investors will soon choose to move in.
More commercial properties and investments will also increase, and property prices will surely appreciate. Buying a condo in Laguna will make for a suitable and practical investment, as you can expect its value to increase over time.
All these considered, living in a condo in Laguna might not be everyone's first choice. But for individuals and families who are brave enough to try, it might just be the perfect place for their dream life. So, if living in the South is for you, start your search for a condo like Camella Manors Upstate today.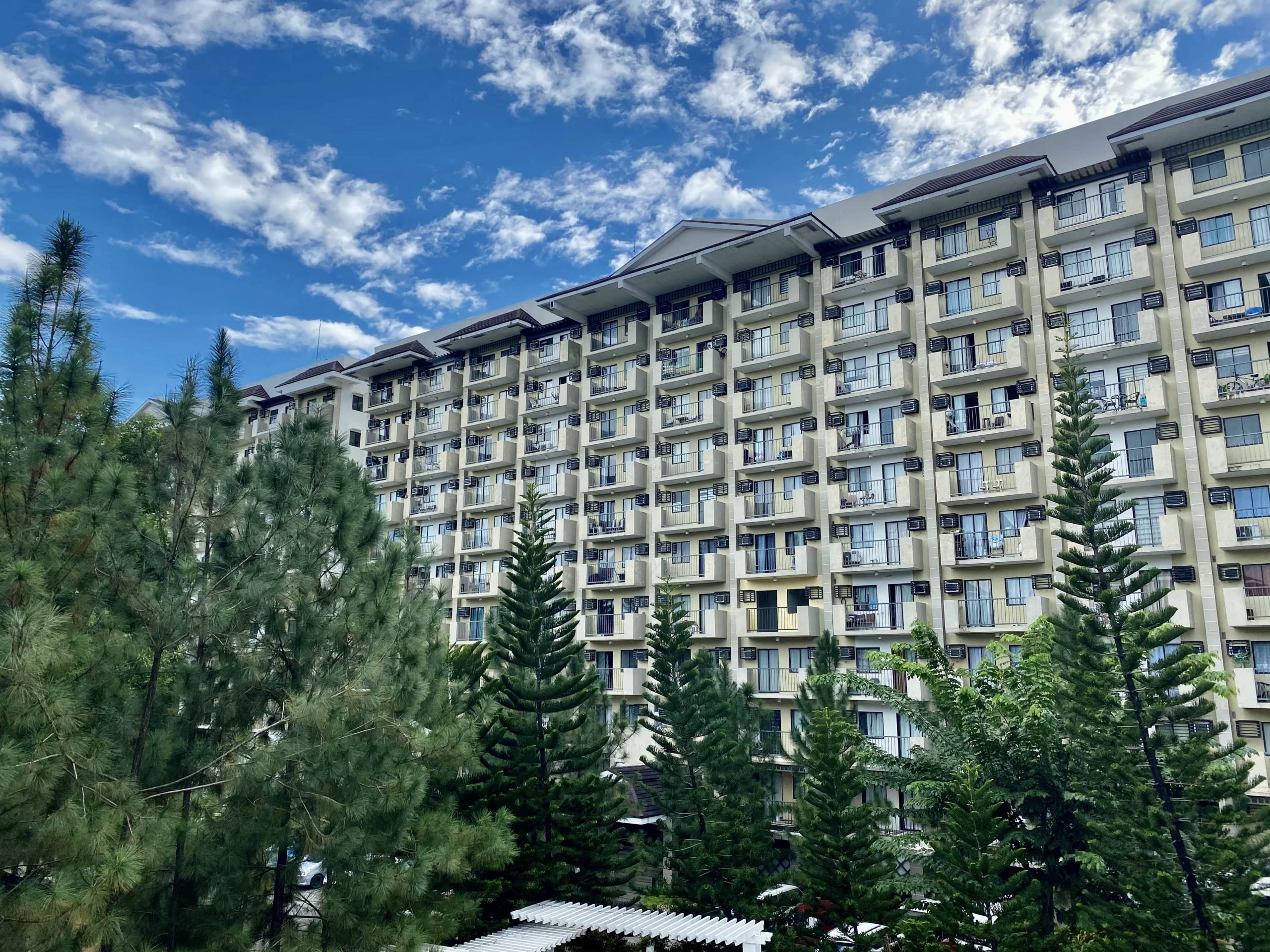 Check out our Condo for Sale Properties
Discover our condo for sale properties in the Philippines