Treating the most incredible woman in your life can be challenging, especially if you want to give her everything. From the wide range of options you can do, it is more likely you'll get torn about what to choose. Sweet letters, personalized cards, a bouquet, a pair of jewelry, and many new clothes are just some of the most beautiful presents you can give from the long list of recommended gifts.
However, you can make it more intimate and memorable by treating your mom to a special meal.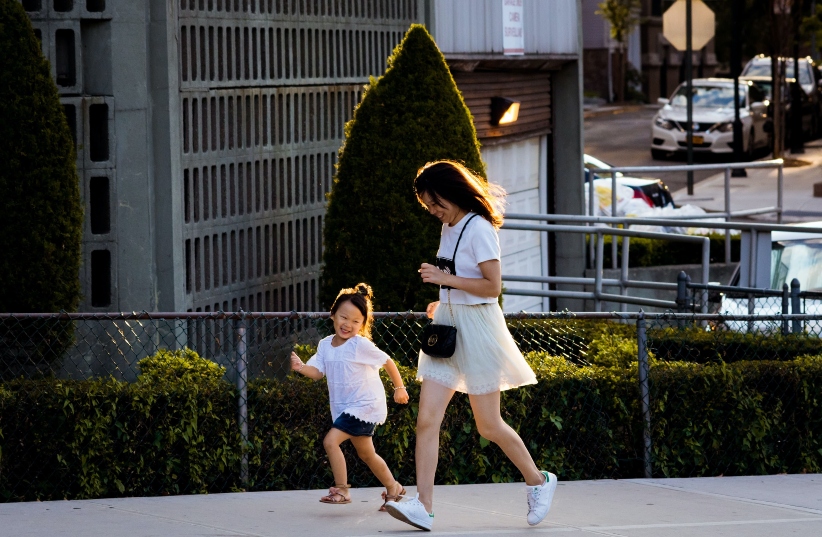 Like everybody else's know, moms have always been attentive to their child's appetites. They are self-taught chefs that can make the best dish palatable to their child's personal preference and taste. Only they can make the dish more flavorful – as if they use magical potions to make you ask for another serving. So, if you do grow up having home-cooked meals, why not try to reciprocate the effort and treat her to a good meal? There are plenty of hearty restos in Bohol that can help you prepare the most thoughtful gift.
Of course, you will have a tough time looking for the best restaurants in the country. What you need to do first is look for a specific place or province and start from there. If you already have a house and lot in Bohol, narrowing down your options is already a good thing. Hence, if you are residing in the metro and are still looking for a house and lot for sale in Bohol, you can still visit the province and give your mom a glimpse of island life.
You can never go wrong in this province because there are plenty of best things to do there. A perfect example of it is taking her on beautiful Bohol beaches. Nonetheless, here is the list of some of the best restaurants on the Jewel Island of the Philippines based on your mom's personality and food preferences:
Persona Mesa for Minimalist Moms
Do you wish to have an intimate one-on-one conversation with your mom? Bring her to the minimalist-inspired restaurant of Persona Mesa. This elegant resto hub can give you a more laidback dining experience where you can both relax and have fun. They offer a fusion of Filipino and Asian cuisines, all delightfully flavorful. Barwoo should be included in your especially if your mom is a type of person who prefers minimal interior design and who appreciate intricate food presentation.
It is the best place where you can bring her because chefs put extra care and effort into presenting the dish. Plus, all are served fresh and satisfying to the palate. Their varied menu is unique due to the different twists on the classic Filipino dishes. Their bestsellers are persona spareribs (with a solid oriental flavor) and spring roll veggies. The store is open from 11:00 a.m. to 10:00 p.m. Order a beer or wine (whichever you prefer) and celebrates her sacrifices.
Barwoo for Happy Go Lucky Moms
Having a mom who's chill and ready for a lively nightlife is unique and exciting. Therefore, you should search for an Asian restaurant that can provide her with the same upbeat vibe. In Alona Beach, Panglao Island you can find the aesthetic nightspot that operates daily (except Wednesday) from 12:00 noon to 10:00 p.m. It is a place where you can both chill out and have fun. Most of their dishes are Korean-like, and the servings are usually large – good enough if you came with your friends or your mom's friends.
They also have extensive beverage selections such as refreshing fruit shakes, tropical juices, and even many alcoholic drinks. Even so, this is still the best choice to treat your mom if she prefers delectable pasta and square ribs. Take many photos as you can and upload them right away because they also have a strong internet connection. Ask the attentive staff, and they will attend to your needs immediately. Some recommended must-have dishes online are: square ribs platter, honey garlic butter prawn, and chili rose prawn pasta.
Lantaw Native Restaurant for Classic Moms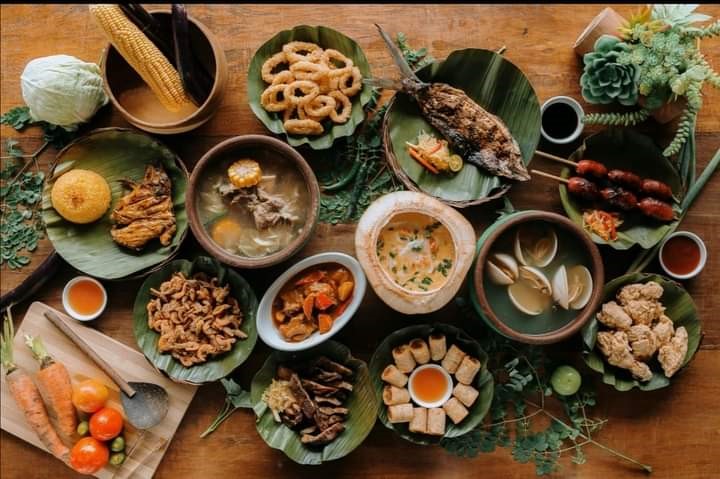 The Lantaw Native Restaurant proudly shares authentic Filipino food that attracts international and local excursionists. It receives its unique name from the Visayan word 'Lantau,' which means to overlook. It is a place where you can eat good food while appreciating the beauty of nature.
It offers a spectacular view of Bohol and ample space for parking your vehicle. The classic Lantaw Native restaurant opens from 10:00 a.m. to 2:30 p.m. and re-opens from 5:00 p.m. to 8:00 p.m. It is best to treat your mom here during lunch as they have plenty of food choices such as Cordova Express and crispy Kare-kare.
Gerarda's Family Restaurant for Traditional Filipino Mom
Is your mom an antique person or someone who enjoys classic Filipino ancestral homes? If yes, you can bring her to the award-winning restaurant in Tagbilaran City, Bohol. It is only 3.1 km away from Camella Bohol, a housing development community where she can personalize her own classic Filipino home should you wish to find her a dream home.
Howbeit, the Gerarda family restaurant has an old-school charm conjoined with a homey and familiar vibe. It has a refined interior with lots of antique decorations. Their foods are also at reasonable prices but do not exchange the quality. To be precise, the quality of their nutrition is all level-up versions of classic Filipino and Chinese cuisines. Order their bestselling viande called Dinakdakan and Kare-kare. Your mom will surely forget all of her life worries.
Payag Restaurant for Simple Moms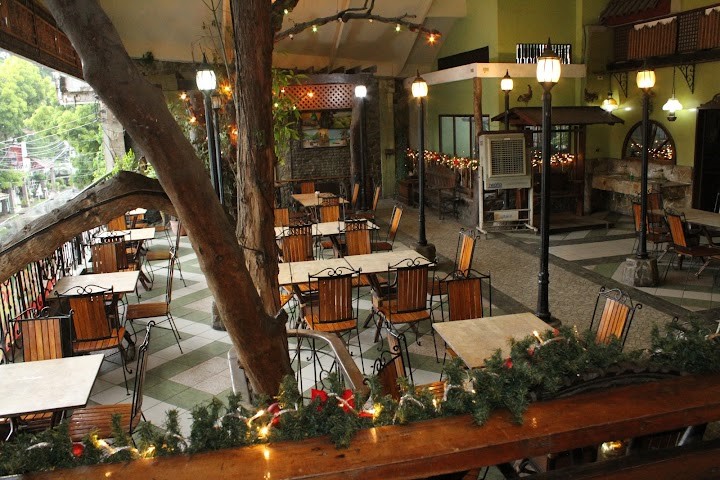 Payag restaurant is now a successful food business with five branches starting from a small nipa hut. Its interior is beyond beautiful as it has capiz shell windows standard for Spanish ancestral homes. When your mom visits this place, there's a high chance that she'll tell you that she wants a house and lot that has the same designs.
Nonetheless, this Spanish-themed restaurant in Tagbilaran City is a food haven that features comfort foods. Grilled meat served with java rice and a side of zesty papaya pickled is a combo in this restaurant. Delight yourself with this insanely flavorful Filipino cuisine when you take a 1.4 km drive from Camella Homes Bohol.
SMOQUE Bistro + Café & Bar for Sweet & Steak Moms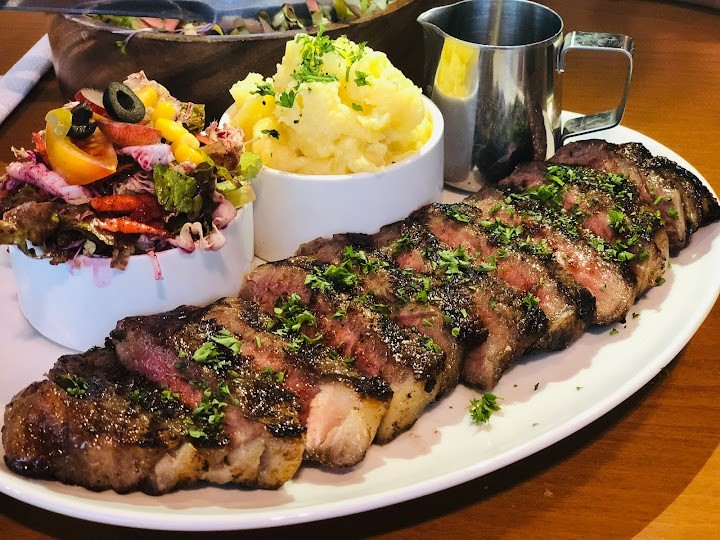 Sweet moms deserve sweet foods. A place where you can best treat her is in SMOQUE Bistro + Café & Bar. It is an elegant steakhouse that gives off chic vibes. Their heavenly dish includes prime-cut steaks and sweet dessert cakes. The steaks emanate aromatic scent, whereas their cakes are genuinely inviting. The store's salted caramel cake, crème brûlée, and mango charlotte are a must-have, so make sure you order one and sweetly confess your love and appreciation.
Just Sizzlin' Resto for Sizzling Moms
Situated in Del Rosario St, Tagbilaran City, the Just Sizzlin' Resto provides a casual dining experience. It has a store tagline called 'sizzle with us.' They highlight Bohol's best local cuisine while sizzling it on a hot cast iron plate. It is open daily from 10:30 a.m. to 1:30 p.m. and re-opens in the afternoon every 5:00 p.m. to 9:00 p.m. Treat your mom here and let her feast on their genuinely mouth-watering sizzling menu.
They accept advanced reservations, so save yourself from the long queue and pre-book online hassle. The place is very aesthetically pleasing, so take many pictures with your mom. A mix of Filipino, Western, and Japanese vibes can contribute to your ultimate feed goal.
Prawn Restaurant for Seafood Lover Moms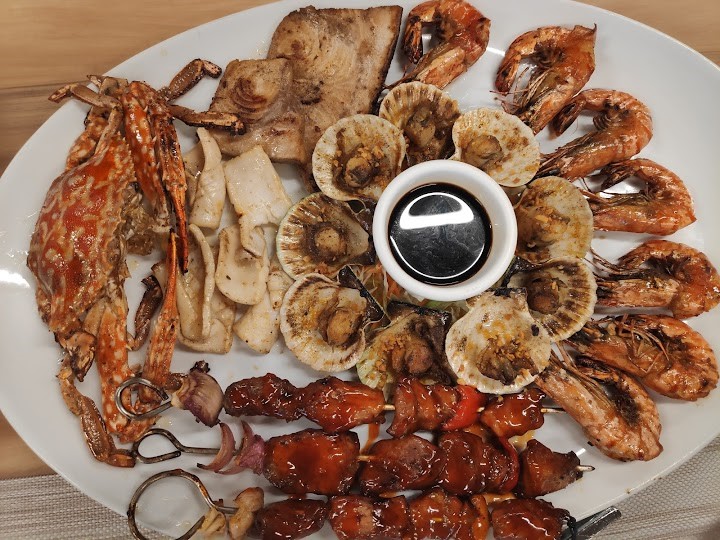 A seafood lover mom is a super mom. So, take her on a movie date or a shopping spree, then directly go to Bohol's most popular local eatery – the Prawn Restaurant. Located inside Island City Mall, this upscale resto offers a lunch and dinner buffet during weekends. You do not need to worry about making the long and hassle trips because you can already treat her to a seafood buffet meal.
Their dishes are typically grilled, such as grilled boneless bangus, grilled blue marlin, grilled stuffed squid, and pan-grilled prawns. If she's not fond of grilled dishes, they still have other food options like beef shank soup and meat peanut stew. It is budget-friendly compared to other hearty restaurants in Bohol, but it is still the most thoughtful place you can choose for a seafood lover mom.
The store is spacious and comfortable with a modern interior. It is also air-conditioned and has a pleasant ambiance. You can satiate her seafood cravings by indulging her in perfectly seasoned dishes, which are also freshly harvested from the local market. It is worth every penny, so plan your date now and make your mom the happiest seafood lover.
Chido Café for Vegetarian Moms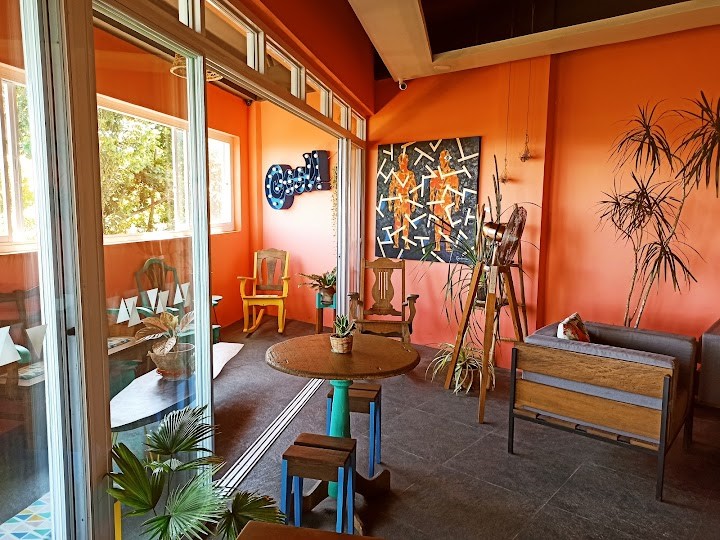 Finding a vegan-friendly restaurant is quite hard, but this is not the case when you bring your vegan mom to Child Café. The restaurant has plant-based optional foods that come in different exotic flavors. You can treat your mom right when you let her taste their vegan dishes made with great taste.
Also, if you have pets, you don't need to worry because they are also welcoming to pets – a haven for vegan and fur mommies alike. The interior of the café is quirky and bold. The tables and chairs are multi-colored, which gives off that specific Mexican jovial vibe. It also has an open balcony where you can experience an overlooking view of the Bohol sea.
The relaxing sea view is a perfect combination of their best-selling coffee. Who's mom wouldn't want that, right? Your tummies are full so does your eyes and soul. Having a friendly chat with your mom while being enveloped by the café's soothing view is something that you'd wish to last for a lifetime. It is near Blood Compact Shrine, so ask around if you get lost.
Loboc Riverwatch Floating Restaurant for Nature-lover Moms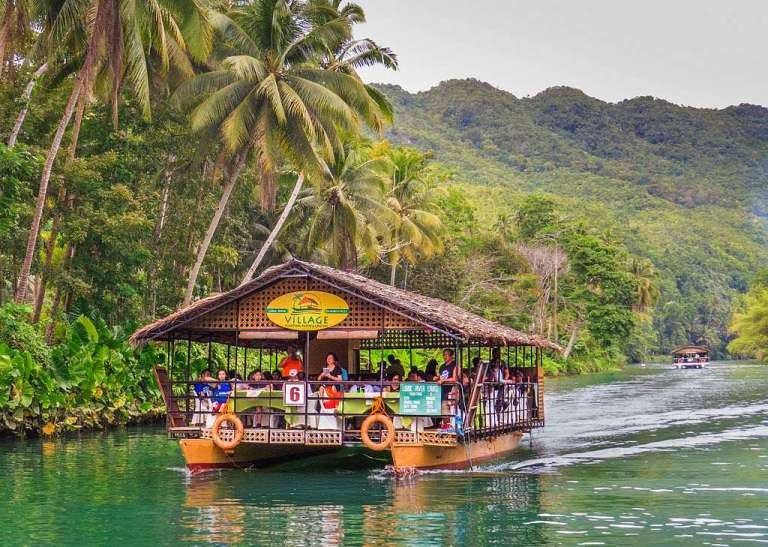 A mom who enjoys being surrounded by lush green and thick foliage is a type of mom you need to bring to the Loboc Riverwatch Floating Restaurant. Trying this unique experience will give you a moment you'd wish you'll never forget, especially if you're with your most treasured woman in the world. It is an excellent value for money because you will be riding a wooden water vessel that will slowly cruise through the Loboc river's emerald waters while indulging yourself with its sumptuous Filipino dishes.
The dining experience gets more special with cultural shows prepared for you and your nature lover mother. The Bohol's Children Choir will serenade you with classical Filipino music, but there will be some instances when a live band will do the job. It is with 100% conviction that when you bring your mom to Loboc Riverwatch Floating Restaurant, it is not only the floating restaurant that will get a smooth voyage. Your relationship with your mom could even go soft as the cruise through.
Reward Your Mom a Convenient Home in Camella Bohol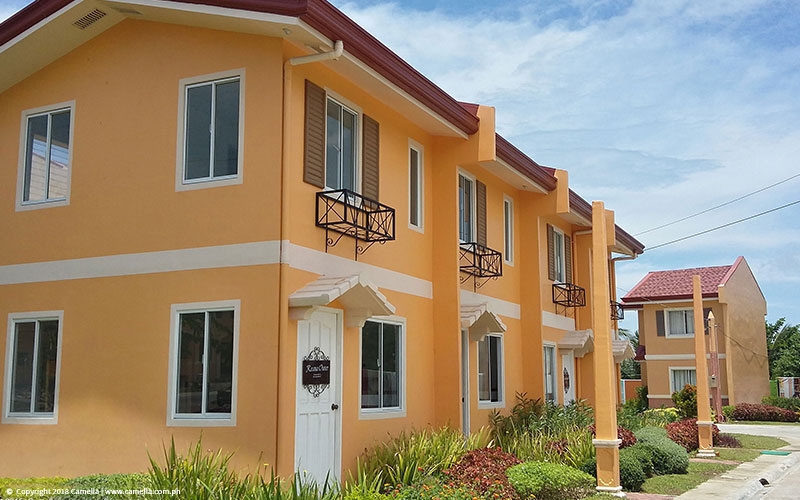 You can never outrun the number of cozy restaurants in Bohol where you can treat your mom. Giving her the best dining experience is already good enough, but if you have a deeper pocket, you may settle on surprising her with a house and lot in Bohol. Should you wish to live and experience the island life longer, Camella Homes in Bohol should be your top priority. The most trusting housing development in the country has its branches in the thriving province of Bohol. It has a total land area of 17.5 hectares and is situated in Brgy. Bool, Tagbilaran City.
It offers affordable house and lot units and lots only packages should you decide to invest in a real estate property. Residing in this friendly community can provide you with world-class amenities, a panoramic view of Banat-I Hill, and lush green open spaces to breathe in. Also, it implements strict security measures by installing plenty of CCTVs and stationing professionally trained security personnel. Your worries about becoming unsafe are already resolved in Camella Bohol.
Aside from that, the strategic location of this community is also worthy of note. It is near the conveniences of a city center while being close to natural and artificial tourist attractions. You can attest to this claim by looking through this list of convenient radar:
Nearby Shopping Centers:
• Island City Mall
• Alta Citta Mall
• BQ Mall
• Alturas Mall
Nearby Transportation Hubs:
• Integrated Bus Terminal
• Cogon Bus Terminal
• Tagbilaran Seaport
• Panglao International Airport
Nearby Educational Institutions:
• Holy Name University
• Bohol Island State University
• University of Bohol
Nearby Medical Centers and Hospitals:
• Holy Name University Medical Center
• Ramiro Community Hospital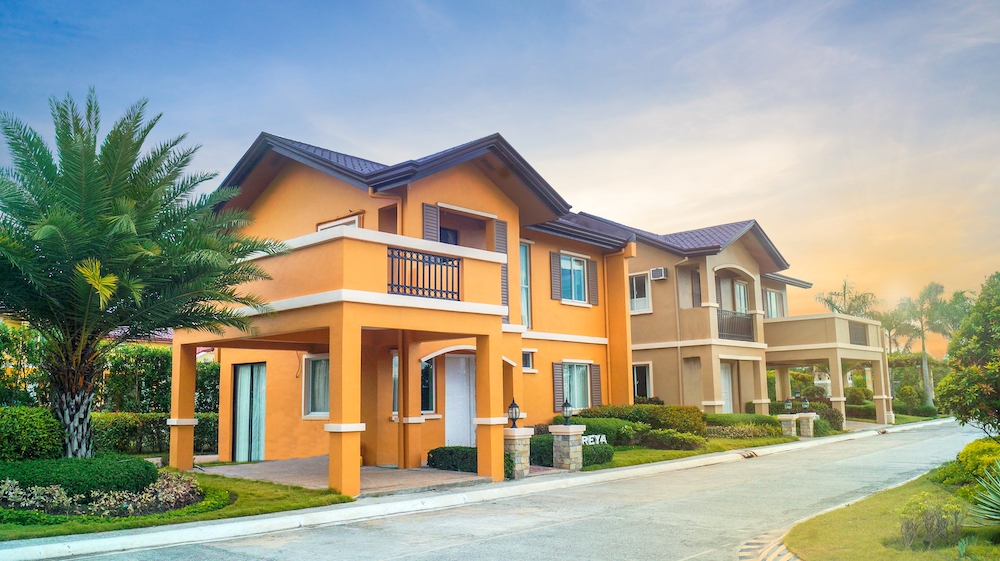 The Mediterranean-inspired houses of Camella Bohol are a wise investment that you can give to your mom and yourself. Each home is skillfully constructed on a solid foundation and is elegantly designed to cater to every Filipino mom's distinct taste. You can choose from Camella series such as Cara, Dana, Ella, and Freya. All come with an optional or built-in balcony. Some house models also have a carport for your family car. The interiors of the houses are also explicitly good because it has high ceilings and spacious living room. Numerous windows are also installed, which give off natural light. Ventilation is remarkable, too! You may visit Camella's official website if you want more detailed information on pricing and house models.